That's right one of our favorite childhood book series from the 90s is turning into a full fledged movie! Scholastic is partnering with Erik Feig and his Picturestart banner for the first feature film based on the sci-fi series "Animorphs" by K.A. Applegate. This could potentially lead to a series of films depending on how well the first one is received. They are also going to be making graphic novels of the original books.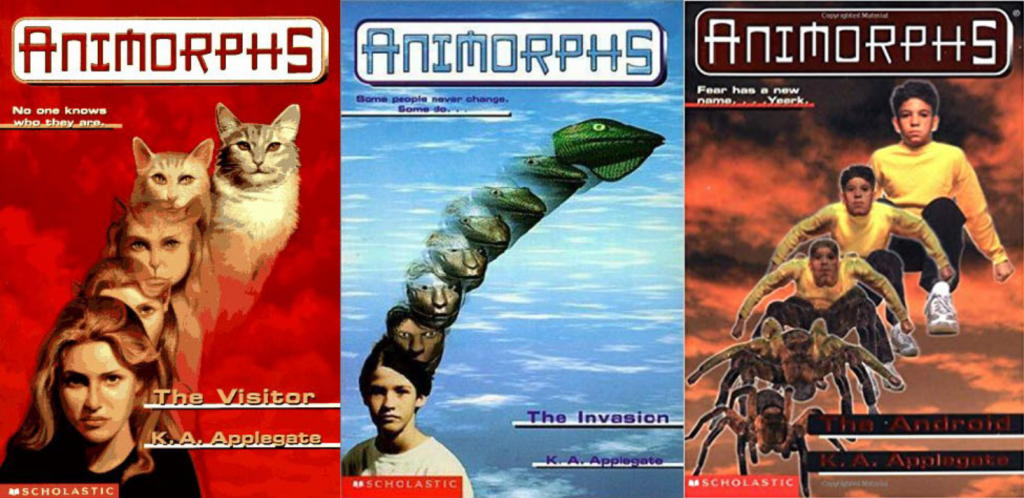 This movie will be the first feature film based off the 54 book series. The series ran from 1996-2001. There was a television series in the late 90's that ran for two seasons, but they've never had a movie. So this is pretty exciting news for fans of the books.
Scholastic Entertainment's Iole Lucchese and Caitlin Friedman will produce the movie, with Picturestart's Feig and Lucy Kitada. Overseeing script development will be Scholastic's Friedman and Picturestart's Royce Reeves Darby.  
The original stories followed Jake, Marco, Cassie, Rachel, and Tobias who could turn into any animal they touched. They used these powers to fight off an alien invasion. Personally my favorite part of the books was flipping the pages to see the morphing at the bottom of the page.
If you want to read some Animorphs to catch up on the story(just in case), you can check them out on Amazon.
DISCLOSURE: This post may contain affiliate links. Meaning when you click the link and make a purchase, we receive a commission, which helps Nerdbot keep the lights on.