Announced by IDW Publishing a new Goosebumps comic book is coming. The story will run for five issues and be written by Marieke Nijkamp (This Is Where It Ends, The Oracle Code) with art by Yasmin Flores Montanez, and colors by Rebecca Nalty. The series is set to come out in September and take place in one of the most iconic places created by R.L. Stine, Fever Swamp!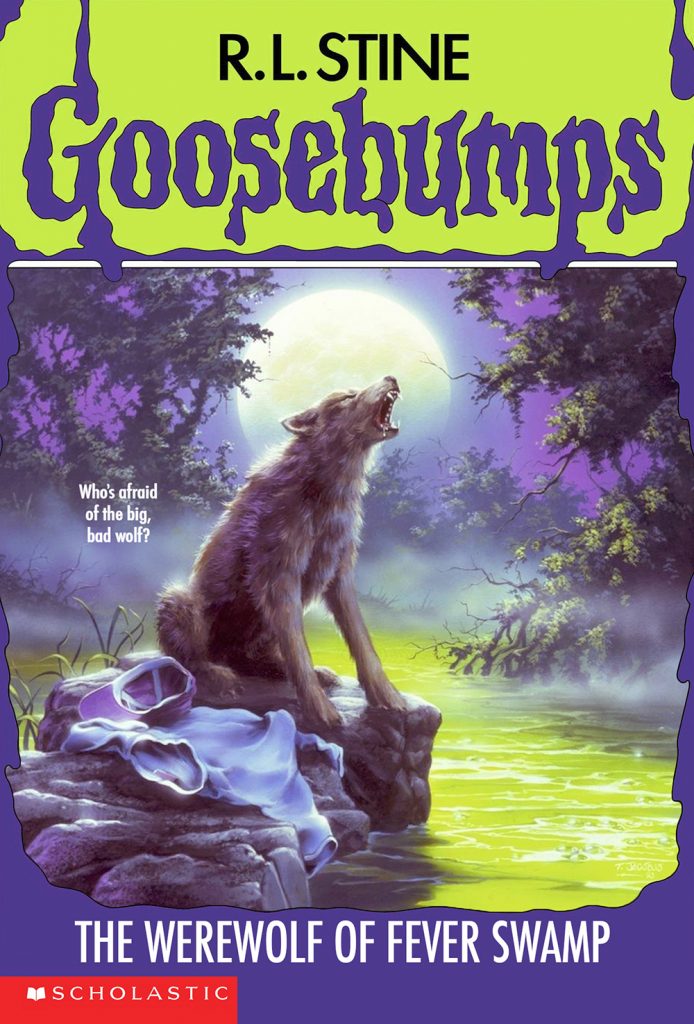 Titled "Goosebumps: Secrets of the Swamp" the story will center on Blake, a 12 year old girl who is  "shipped away to her weird aunt's home in Fever Swamp for the summer." She is then involved in a sort of turf war between Werewolves and Wolf Hunters, even though she'd much rather be playing video games.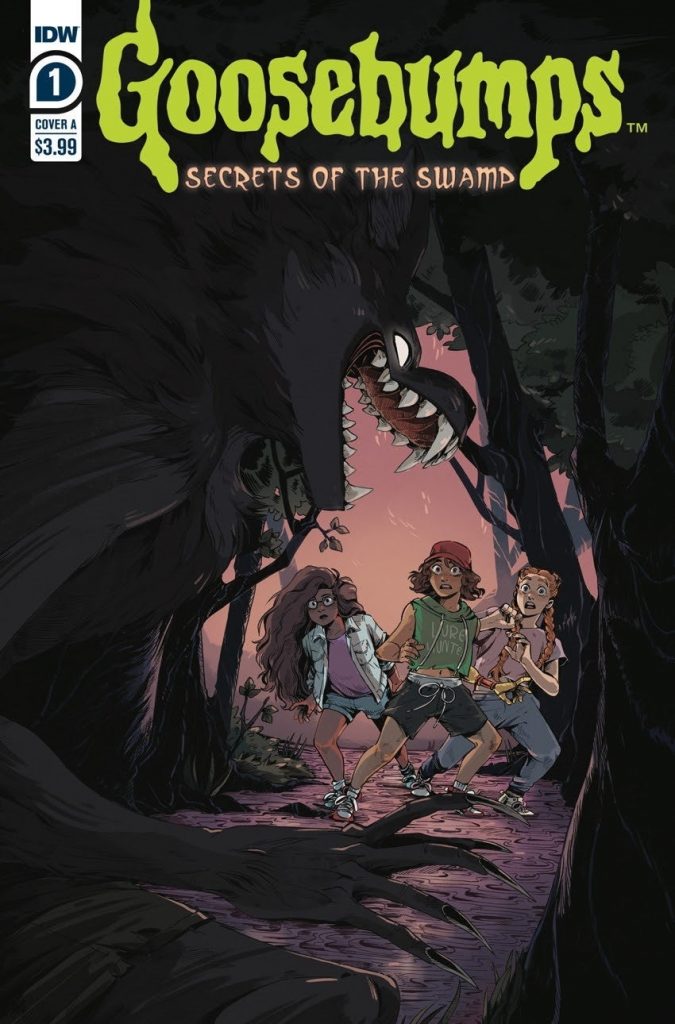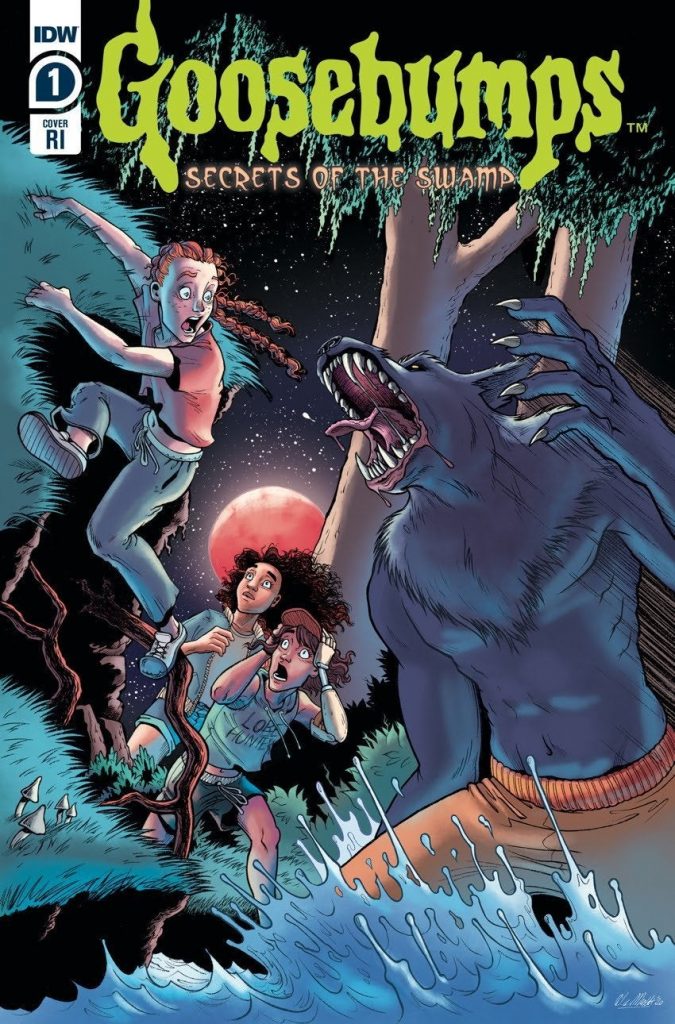 It sounds like a book from our past as the themes and story lines match up to what I remember reading in Goosebumps as a kid. It's pretty classic for a kid to want to do one thing but get thrown into some kind of super natural drama.
"I have fond memories of Goosebumps terrifying me as a kid, and I'm thrilled to get to play around in Fever Swamp now. Secrets is a story all about finding your place in a new town, figuring out who your friends are, and dealing with the deadly monsters that lurk in the shadows. With Yasmin bringing the characters to life in such a wonderful way, I hope you'll get caught in its snare too. Of course, in Fever Swamp, all secrets have sharp teeth, so best be careful you don't get bitten."

Says Nijkamp writer for the new story
In the 1990's one of the most popular titles from Goosebumps was The Werewolf of Fever Swamp. In that book it centered around a boy named Grady Tucker who moved to Fever Swamp only to discover a werewolf in his new backyard.
This is not the first comic book from Goosebumps but it will be the first original story based off a place in the series. The original run of comics were retellings of the classic R.L. Stine books in comic book form which ran from 2006-2019 and changed publishing hands from scholastic to IDW in between.
I'm personally excited for a new story that I can tell to my kid especially since it will be in comic form. The pictures are easy to follow and should keep her interested from start to finish. Plus she's a little weirdo like me so if it gets a little scary it shouldn't bug her too much.
Are you excited for more Goosebumps? Tell us in the comments if you are!