Not going to lie… Shazam! was way better than I expected.
I can remember leaving the theater feeling surprisingly satisfied. Hard to believe it came from the same studio that thought putting a "Damaged" tattoo across the forehead of one of the most iconic villains in the history of graphic literature.
Apparently tons of people felt the way I did. Shazam! made over three hundred million at the worldwide box office and a 90% score on the Rotten Tomatoes modern movie maker or breaker known as the Tomatometer. And when you have hot piece of intellectual property that's pleasing both the bank and the critics… you ride that wave until the sun comes up.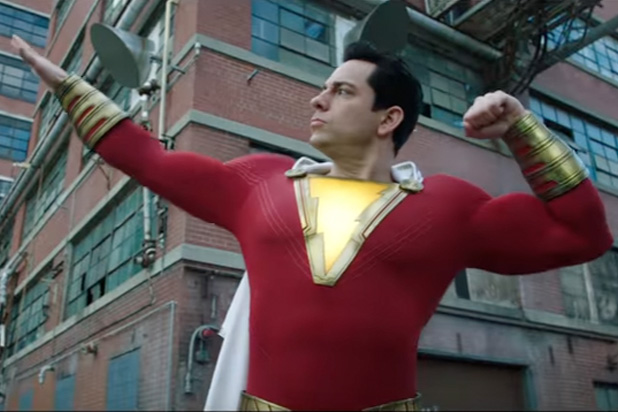 Which is exactly what Warner Brothers plans on doing as Deadline.com reported on December 12th that the Shazam! sequel has a release date of April 1, 2022. As of now there are no real details to report like casting, plot, the usual stuff people want to know about. However I'm sure we'll be getting more news as time goes on. I'd assume Zachary Levi and director David F. Sandberg will both return for the sequel however there's nothing I've read so far to 100% confirm their involvement in the project.
It's also worth nothing that the Shazam! sequel release date is a couple months after the debut of Dwayne "The Rock" Johnson as Black Adam in his own solo movie. Will they meet on screen?
Believe me, if I knew I still wouldn't write about it. Anyway stay tuned to Nerdbot as more details make their way to the internet.
Shazam! 2 in 2022… dude that totally rhymes.
By Adam Chmielewski
@PolishKaiju
Photo Credits- Warner Brothers
Will Shazam battle Black Adam in the sequel? Let Nerdbot know in the comments!!