Doom is a franchise all about the dark and grisly. Taking on the role of the Doom Slayer, players are an ancient warrior who battles against the demonic forces of Hell itself. It only makes sense that a promotional item for such a series would be something both macabre and strange. Bethesda has recently announced a partnership with Rebel Distillers to bring just such an odd yet horrifying item to life. Take a look at the official Doom Bone Vodka!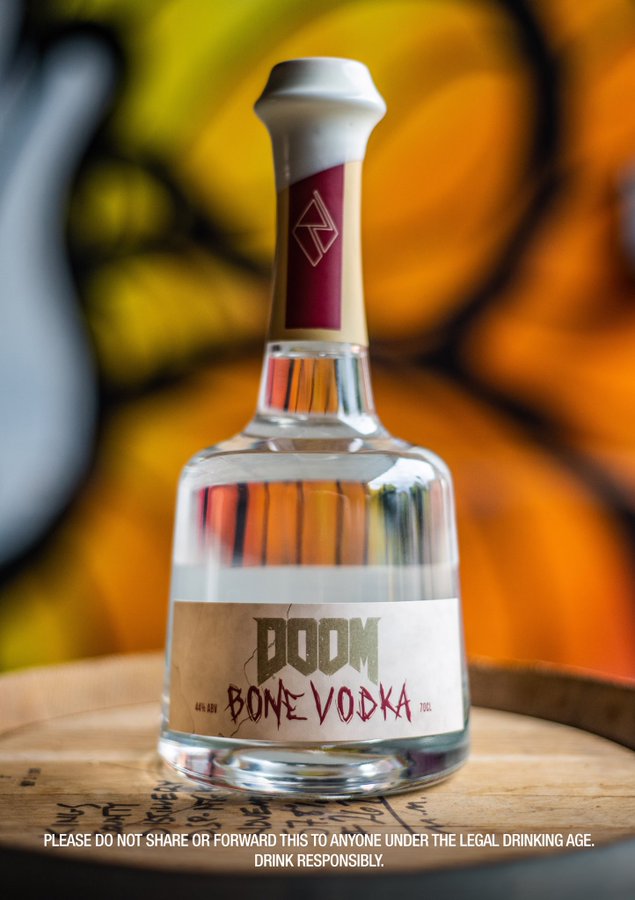 So what is bone vodka? According to The Spirits Business, bone vodka is made by first extracting marrow from beef bones that have been roasted and smoked. From there, the marrow is macerated in a neutral grain alcohol. Then, the marrow is "distilled at a low temperature in a vacuum still, resulting in a "dry, earthy start," an "umami and buttery feel on the tongue," "and a finish that's smoky [and] peppery."" All of the marrow used for Doom Bone Vodka is coming from world-famous butchers The Ginger Pig.
Rebel Distillers co-founder Matt McGivern has this to say about their new product:
"We're tapping into one of the world's favorite hobbies, video games, to offer a unique perspective in spirit production. Doom Eternal is a world of flames and demons, a barbecue pit with action- a smoked bone vodka is certainly a new take on spirit provenance."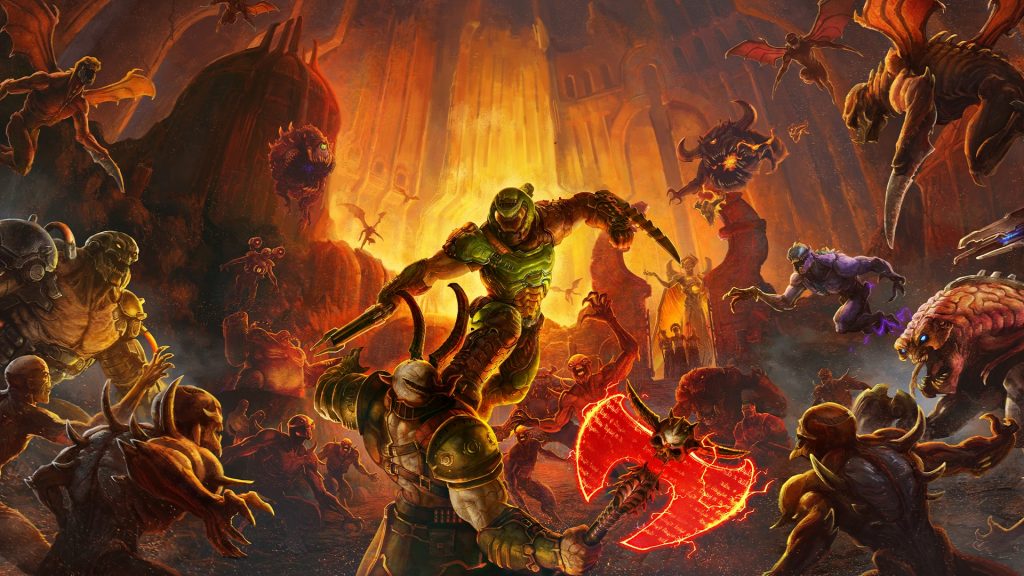 A new take indeed. Each bottle of Doom Bone Vodka will be 700ml or about 24 ounces. The bottles are available for pre-order now in the UK, Australia, and the EU. An American pre-order release date has yet to be given. Bottles are $55 a piece and will begin shipping near the end of September. Doom Eternal launches on November 22, so this gives the bottles plenty of time to arrive at your home to enjoy while playing the newest installment. So the only question remaining is, are you brave enough to try out this strange new concoction?