Here is is, folks! The final trailer before the actual release of the Netflix show The Dark Crystal: Age of Resistance.
Based on the Jim Henson's 1982 cult classic film, The Dark Crystal, Netflix's The Dark Crystal: Age of Resistance spins a new tale. Using pure puppetry and modern visual effects to create an immersive world that Jim Henson would be proud of.
Years before the events of the original movie we find the world of Thra is dying. The Crystal of Truth, a source of untold power is damaged. Having been corrupted by the evil Skeksis, and is now spreading sickness across the land. When three Gelfling uncover the truth behind the Skeksis power, rebellion rises and a battle for the planet ignites.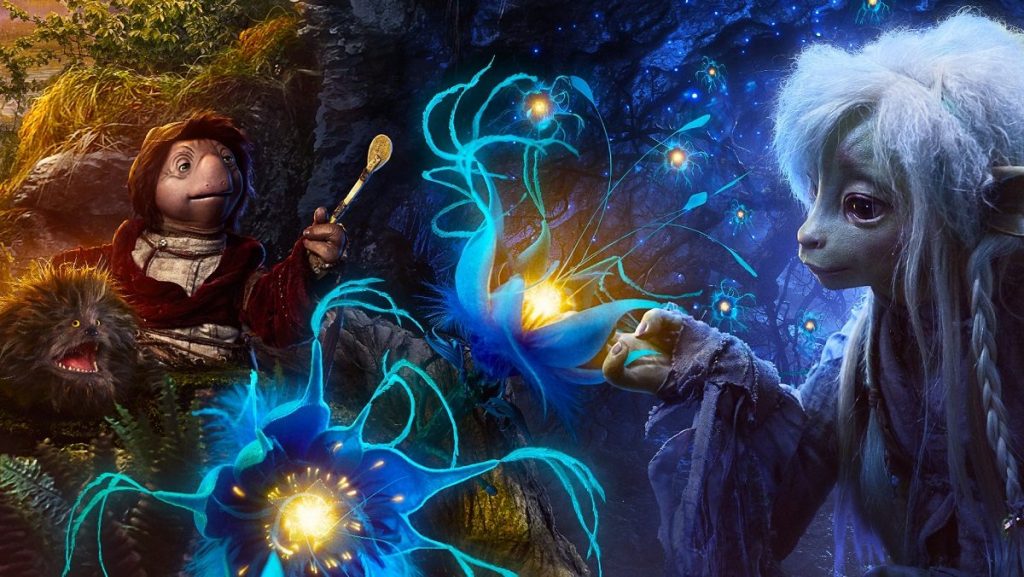 Light the fires of resistance! Join Deet, Rian and Brea on an epic quest to find hope in darkness, save Thra, and reveal their destiny. Nothing will ever be the same. A Netflix Original Series from the Jim Henson Company and visionary director Louis Leterrier, The Dark Crystal: Age of Resistance premieres August 30. Watch The Dark Crystal: Age of Resistance, Only on Netflix: https://www.netflix.com/title/80148535
Age of Resistance has an epic voice cast, with actors from a fan favorite projects, movies, and television shows.Included in this impressive ensemble as the heroic Gelflings are Taron Egerton (Kingsman), Anya Taylor-Joy (The Witch), Nathalie Emmanuel (Game of Thrones) as Deet, Caitriona Balfe (Outlander) as Tavra, Helena Bonham Carter (Harry Potter), Harris Dickinson (Maleficent 2), Natalie Dormer (Game of Thrones), Eddie Izzard (Ocean's Thirteen), Theo James (Divergent), Toby Jones (Captain America: The First Avenger), Shazad Latif (Star Trek: Discovery), Gugu Mbatha-Raw (The Cloverfield Paradox), Mark Strong (Shazam!), Alicia Vikander (Tomb Raider), Lena Headey (Game of Thrones), and Hannah John-Kamen (Game of Thrones).
The roles of the Skeksis and Mystics are being brought to life by Harvey Fierstein (Hairspray), Ralph Ineson (Game of Thrones), Jason Isaacs (The OA), Keegan-Michael Key (Key and Peele), Ólafur Darri Ólafsson (True Detective), Simon Pegg (Star Trek), Andy Samberg (Brooklyn Nine-Nine), Benedict Wong (Doctor Strange), Awkwafina (Crazy Rich Asians) and Muppet puppeteer Donna Kimball as Aughra. And last but certainly not least, two bonafide genre legends join the cast– Star Wars' Mark Hamill and Aliens' own Sigourney Weaver, playing the Narrator.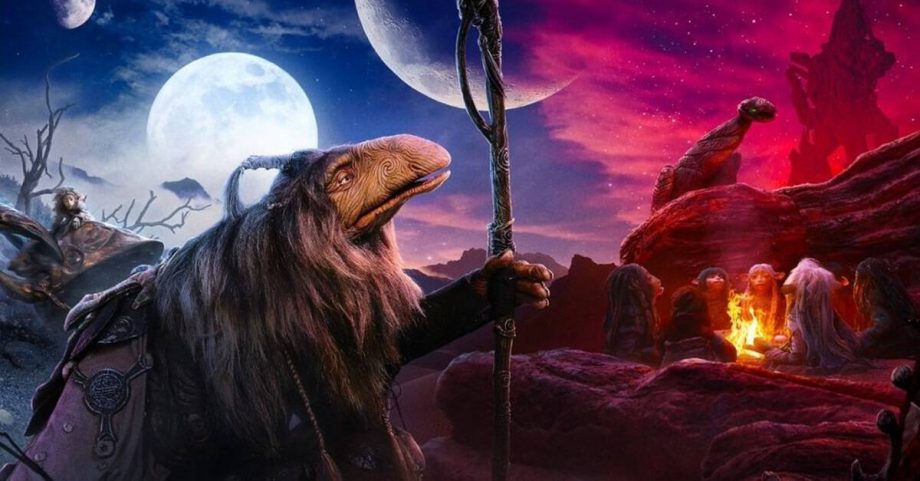 Dark Crystal: Age of Resistance drops on Netflix on August 30th.