Marvel Announces Mystique, Storm and Dark Phoenix Barbies for 80th Anniversary
I usually never geek out about Barbie dolls. Sure I played with my fair share as a kid but usually I only had what I considered to be the "cool" ones. Meaning the ones with horses or the ones with brightly colored hair like the Hula Barbie. Besides those I was all about X-Men cards and figures. Well Marvel has just announced a collaboration with Barbie for their 80th anniversary of the comics if that's not targeted marketing I don't know what is.
You can now pre-order them at Gamestop for $54.99 and they will be shipped out when they release in October of this year.
STORM: Born Ororo Munroe, Storm is one of the most powerful mutants on Earth. As a member of the X-Men team, she confounds enemies with her ability to manipulate weather and the atmosphere. Storm Barbie® doll is as electrifying as the character she emulates. This collectible Barbie® doll captures Storm's iconic look in a shiny-black bodysuit, cape and thigh-high boots, all with metallic-gold trim. Gauntlets, a headdress and her signature gemstone brooch finish the fierce look. – Official Description of the Barbie Doll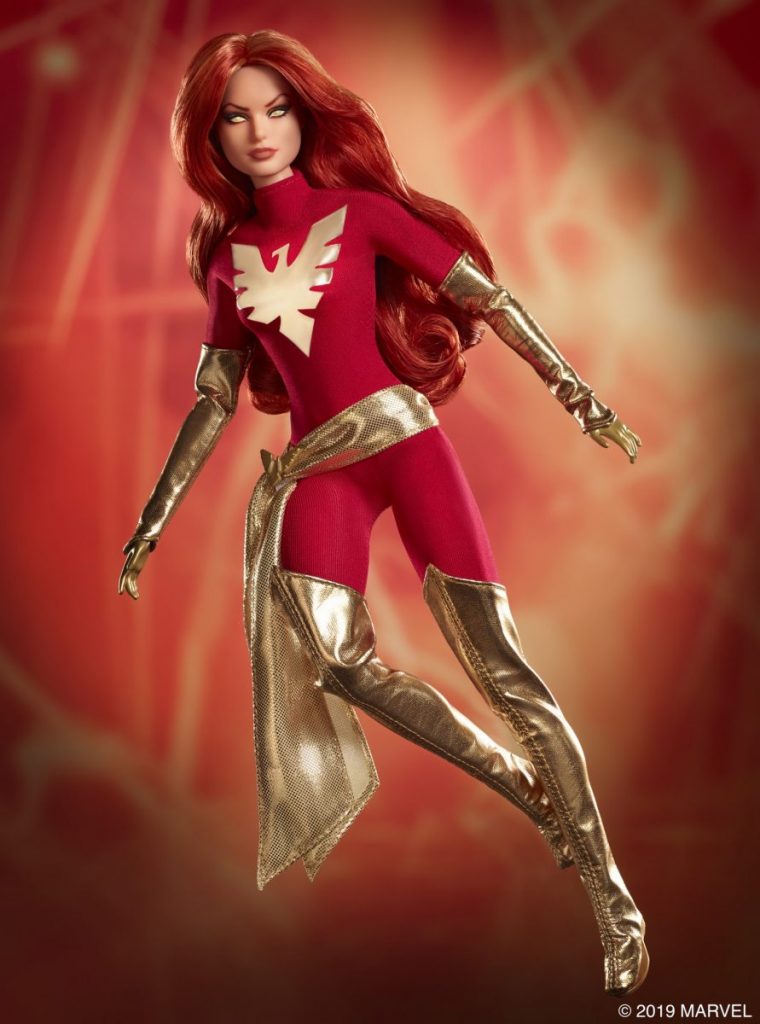 DARK PHOENIX: Also known as Jean Grey-Summers, Dark Phoenix is an Omega-level mutant with telepathic and telekinetic powers. This beloved character, who has faced numerous deaths and rebirths, wrestles with her personal demons. Dark Phoenix Barbie® doll is as fierce as the character she emulates. This collectible Barbie® doll captures Dark Phoenix's iconic look in a red bodysuit with shimmering gold details, including the gold phoenix graphic, thigh-high boots, gloves and a sash. – Official Description of the Barbie Doll
MYSTIQUE: This Super Villain is a mutant born with the ability to shapeshift. She deceives her enemies by mimicking the appearance and voice of any person. Mystique Barbie® doll is as beguiling as the character she emulates. This collectible Barbie® doll captures the Super Villain's iconic look in a white dress with a double slit and belt of skulls. Details include white gloves, boots, and the signature skull detail adorning her forehead. – Official Description of the Barbie Doll
These dolls are absolutely stunning and are a must have for any collector that specializes in figures and dolls. It's going to be hard to talk me out of owning all of these. In fact, it may already be too late…
You can pre-order the dolls here on Gamestops website