Butts in Space: The Card Game is something a bit different for your next game night. Designed for 2-4 players who will choose to be Bow Butt, Hairy Butt, Classy Butt, or Butt Butt.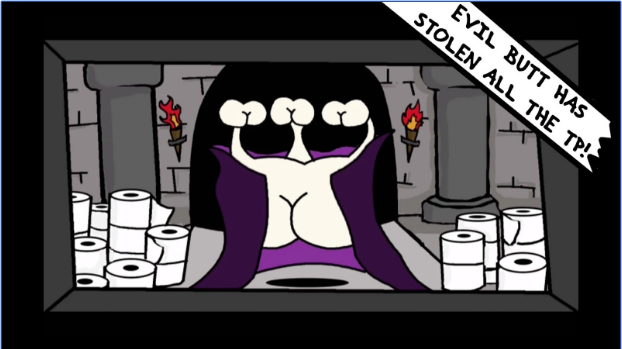 The premise of the game is that Evil Butt has stolen the Universe's toilet paper (that's a lot of TP!) and wrecked your toilet spaceship. Now you must gather the most toilet paper before your toilet ship is repaired. And this isn't just your common toilet paper, you can get rare or mythical TP as well. But watch out as a Power Fart may blow through and disrupt your plans! You may want to protect yourself with your Lucky Underwear. When the game ends have more TP than your crewmates and ascend to sit upon your porcelain throne as the King (or Queen) of the Butts.
Butts in Space is rated for ages 9 and up, although it's clearly targeted toward a certain demographic or humor type (i.e., potty humor). Gameplay is about 30-45 minutes so you can squeeze several games into an evening (along with a few bathroom breaks). It is available on Amazon and its reviews are mostly positive giving it a 4.3 out of 5 rating from 23 reviewers.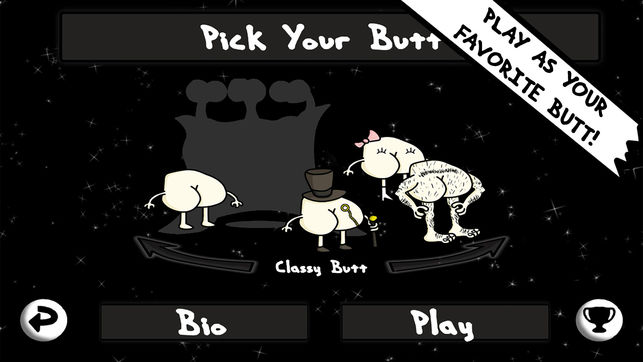 If you are more of a solitary Butt you can download the free app (rated 4.8 out of 5) and play (perhaps while perched on your own potty). But moving your Butt is a bit tricky and you may find yourself careening wildly through space. And watch out for the Assteroids!