According to Producer Peter Safran we can expect to see the main big bad in the Shazam! series in his own feature film before we see the two go head to head in a sequel. Black Adam is also being eyed to come out before the Shazam! sequel in order to let each character have their moment in the sun.
Shazam! starring Zachary Levi comes out this April and is lacking Black Adam in the plot, but it has been reported that there are some nods to the character in the movie. Dwayne Johnson is set to play Black Adam and when he was cast they came to the realization that he needed his own film first.
While talking with Comicbook.com Safran told them, "Listen, we don't know but I've gotta believe that there's gonna be a standalone Black Adam movie before there's ever a movie with Shazam and Black Adam sharing the screen."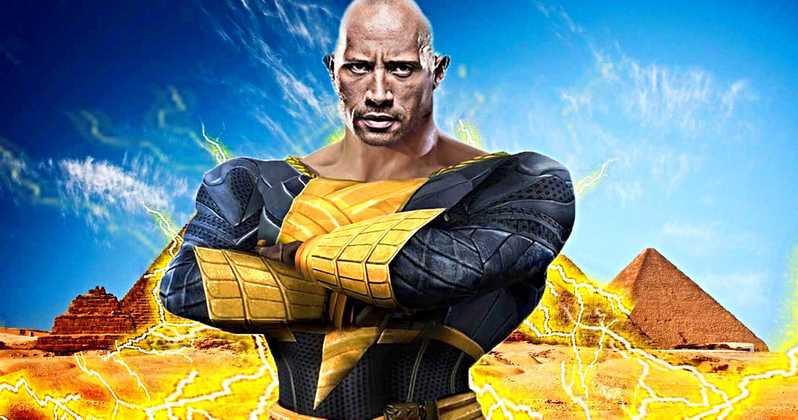 "Yeah I think that is the goal, it is giving heroes their time to shine and not feeling like you have to shoehorn in some universal connection amongst them all. The studio's been incredibly supportive and DC's been supportive about saying take the time that you need to introduce these characters in the right way and tell the stories that you really want to tell, and that the audiences really want to see with these characters."
This makes complete sense. They definitely don't want another Suicide Squad on their hands. While a lot of people still liked that film it felt to many slapped together. We knew who the characters were but lacked the connection we could have had with them had they been featured in their own film first. Something that Marvel has done almost always before they put together a team up movie.
DC Movies have made a giant turn in quality and story telling since Batman V. Superman and Justice League and it seems that Warner Bros has finally come around and let the directors and the producers do their thing. They have been better off for it.