Committed to its celebration of some of the greatest creative talents in comics, television, and film, Long Beach Comic Con's cast of special guests includes the minds involved in Black Panther, Game of Thrones, X-Men, and Power Rangers, just to name a few. This year, LBCC is packed with industry-leading special guests such as Eisner Award-nominated comic book writer and novelist Christopher Priest, Emmy Award Winner and Director of Fox-TV's X-Men animated series, Larry Houston, Battlestar Galactica's Herbert Jefferson Jr, WWE Superstar Rikishi, comic legend Marv Wolfman, Twin Peaks' Ray Wise, and many more.
You can find a link to the full Long Beach Comic Con program guide here: https://uberstrategist.link/LBCC-ProgrammingGuide and below is a quick list of some of the amazing events and panels to look forward to: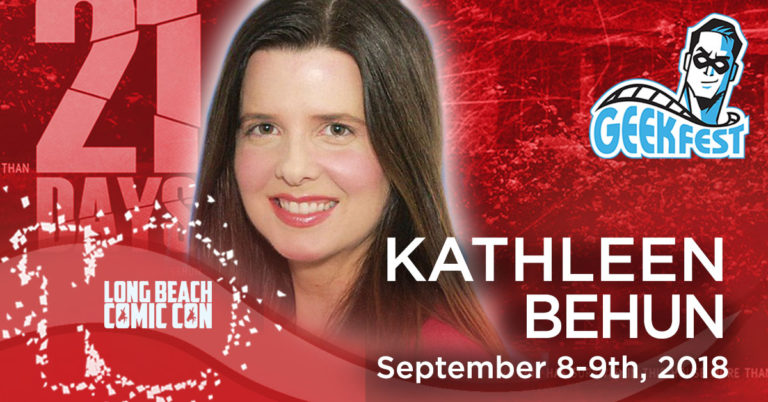 DC Nation: Join DC Publisher Dan DiDio as he hosts a star-studded gathering featuring Teen Titans' Adam Glass, Detective Comics' Bryan Edward Hill, and Deathstroke's Christopher priest as they talk about all things DC.
Comics and Animation: Ever wonder how creators go about adapting comics for TV? Join writer and producer Craig Miller as he moderates a Q&A featuring writers Mairghread Scott (Guardians of the Galaxy), Johnathan Callan (Justice League Action) and Big Hero 6 artist, Gus Vazquez.
Twin Peaks: Got a Light?: Your favorite residents of Twin Peaks take the stage for this very special Q&A session. Join Ray Wise (Leland Palmer), Kimmy Robertson, (Lucy), Harry Goaz (Deputy Andy), and James Marshall (James Hurley), alongside newcomers Chrysta Bell (Agent Tammy) and Woodsman Robert Broski in a conversation moderated by TV writer/producer Mark A. Altman.
The Science of Black Panther's Baadasssss Arsenal: Senior FPGA Engineer Benjamin Siepser, Professor of Physics and Astronomy, Michael Dennin, and host of the FGGGBT Podcast, Daniel J. Glenn as they break down all the Vibranium-based gadgets from the Marvel Universe!
KnokX PRO Wrestling Ring: Where comics and pro wrestling collide — featuring pro-wrestler RIKISHI!
Space Expo: A con-within-a-con experience that's all about space exploration! Featuring experts in their respective scientific fields, kids (or big kid adults) can have fun with science-based interactive experiments! Space Expo's Guest of Honor is Herbert Jefferson Jr, who portrayed Lt. Boomer on the classic series Battlestar Galactica.
LBCC's Cosplay Contest: The West Coast's most inventive and artistic costuming wizards show off their fantastic talents and compete in a variety of fun categories for a grand prize.
GeekFest Film Festival: Two solid days of indie movie bliss, often with the filmmakers themselves on hand.
Additionally, for the second year in a row, Nerdbot Media is partnering with Long Beach Comic Con for media coverage and interview opportunities!
Nerdbot Media will be the official interview and streaming provider for Long Beach Comic Con, 2018. The three-year-old media group is well known in the cosplay and expo circuit for their annual conventions Nerdbot-Con and Anime Pasadena. Nerdbot Media is also revered for their night time events, such as Nerd Knights gatherings and after parties, as well as the San Diego Comic Con night club event Ready Party One, which was featured in Rolling Stone's "Best Things to Do at Comic Con" list.
Long Beach Comic Con has been putting on the expo for the last ten years. Now, for the second year in a row, Nerdbot Media is teaming up with Long Beach Comic Con for streaming and interview opportunities across the show.
We can't wait for this amazing partnership during Long Beach Comic Con, September 8th-9th at the Long Beach Convention Center!
For additional information go to LongBeachComicCon.com and for tickets go to lbcc2018.eventbrite.com.