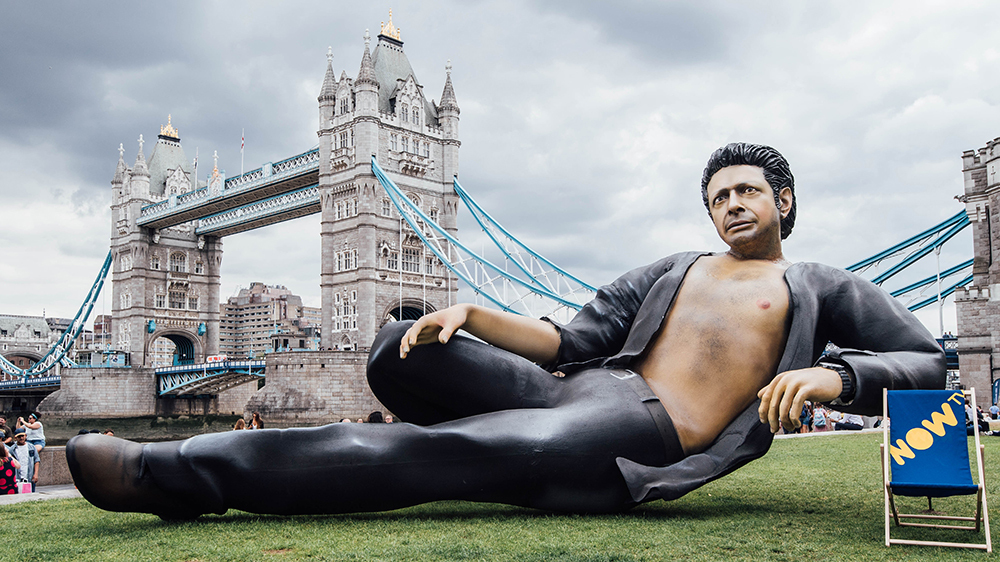 Jeff Goldblum Erect in London
Today marks Jurassic Parks 25th anniversary and what better way to celebrate the occasion than by erecting a giant statue in front of Tower Bridge in London. A half-naked statue of Jeff Goldblum sitting gloriously in Potters Field.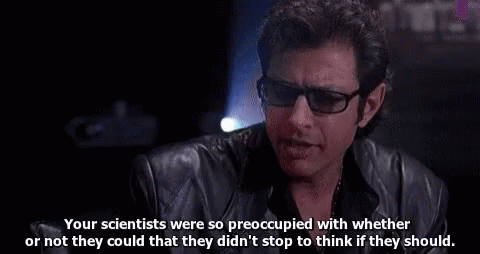 Jeff Goldblum while iconic in the movie as Dr. Ian Malcom is a surprise to the fans as the obvious choice for a twenty-five foot statue would usually be well, a dinosaur. But as you and I well know "Life uh, finds a way". The statue was commissioned by Now TV's publicity department. Fans of Jurassic Park will be able to bask in the glory of this magnificent statue until the deconstruction date of July 26th.
Measuring 25ft in length, and weighing in at 150kg, this statue of Jeff Goldblum as Dr Ian Malcolm has been commissioned by Now TV to celebrate the 25th anniversary of Jurassic Park. Located at Potters Fields, by Tower Bridge in London. Photo via IG: Carolina Gaspar. pic.twitter.com/Z7GnjOrlX9

— ? Killer Kitsch ? (@killer_kitsch) July 18, 2018
I can't express enough how brilliant this is. If I could afford to fly to London you bet I would just to be able to gaze upon the beautiful sculpture of one of my favorite actors. I wonder how hard he would be to climb…
Featured image Photo by Scott Garfitt/REX/Shutterstock (9764793d)
NOW TV Jeff Goldblum statue
NOW TV Jeff Goldblum statue photocall, London, UK – 18 Jul 2018
Sign up to Receive the NERDBOT News!
[tipjarwp]