On Saturday, visual novel creators 07th Expansion teased visuals for a new series, tentatively titled '●● no Naku Koro ni' on their Twitter.
今冬、2作品同時発表予定…ッ!!

■07th Expansion 完全新作「●●のなく頃に(仮)」

■原作ソフトオールインパック+新シナリオ1本+α
「うみねこのなく頃に 咲(さく)」

原画・シナリオ  竜騎士07

メインスクリプター  ナカオボウシ @tempo_kouhou

メイングラフィック  れもたろ @remotaro pic.twitter.com/3Uu6dv2RB7

— 07th Expansion (@07th_official) July 14, 2018
07th Expansion is best known for creating Higurashi no Naku Koro ni, released as Higurashi: When They Cry in the US. The horror game takes place in a rural village called Hinamizawa, where a series of murders creates distrust and paranoia in a group of seemingly sweet young friends. The visual novel, currently being released in English on Steam by MangaGamer, also inspired two anime series and OVAs currently licensed by Sentai Filmworks, as well as a manga licensed by Yen Press. Its cutesy art style and horror elements lead to several character moments in the anime becoming a popular meme in the mid-00s.
07th Expansion also created Umineko no Naku Koro ni, or Umineko: When They Cry. In this murder mystery, a wealthy family is trapped on an island and succumb to a series of occult-like deaths. MangaGamer is also releasing the visual novel in English on Steam. It was also adapted into an anime as well as manga series, the latter released in English by Yen Press. 07th Expansion has also announced a new chapter for the Umineko story, to be released on a compilation  with all previous chapters titled Umineko no Naku Koro ni Saku.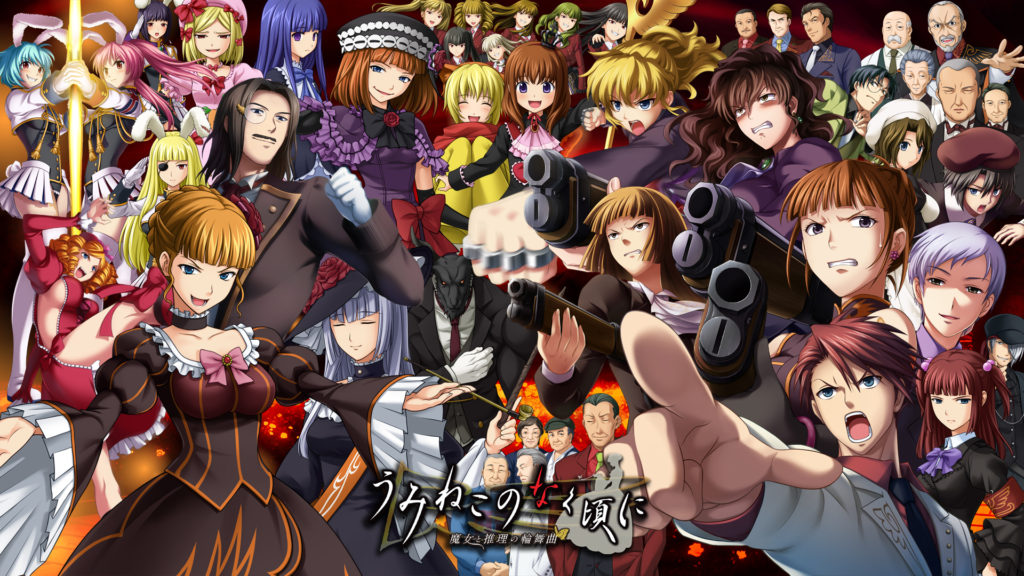 Besides the initial visual, not much else is known about the new When they Cry game, which was teased back in 2017 and is expected to be released this winter. But, if it's anything like the previous two franchises in this series, we can expect a gorey, blood-soaked, and strangely emotional good time.