Earlier this month a priceless piece of "Star Trek" history was found, a 3-foot model of the Starship Enterprise. While the piece is still pending authentication, it's believed to be a prototype developed in 1964. This model helped develop the look of the groundbreaking sci-fi series, and it was used on screen several times during the original run of the show.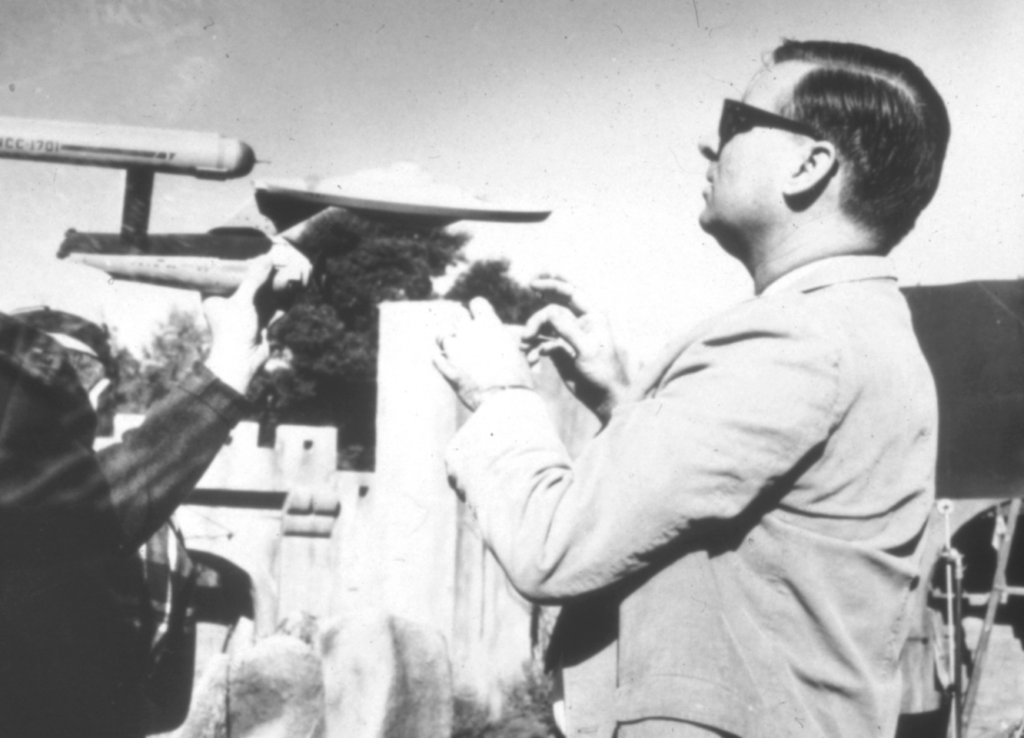 Until approximately 1977, "Star Trek" creator Gene Roddenberry had possession of the Starship Enterprise model. The piece was loaned out for "Star Trek: The Motion Picture," and it has been missing ever since. Rod Roddenberry, son of true Trek royalty Gene and Majel Barrett-Roddenberry (the voice of the Computer as well as Lwaxana Troi), has issued a statement regarding the model and what he plans to do if it's the real deal.  
"Along with much of the Star Trek community, I was excited and pleased to learn that the original 3-foot filming model of the Starship Enterprise appears to have been discovered after being missing for decades (pending full authentication)," Roddenberry said. "I can confirm that I am now, through an intermediary, in contact with the individual who possesses the model." He then breaks down the history of the model itself.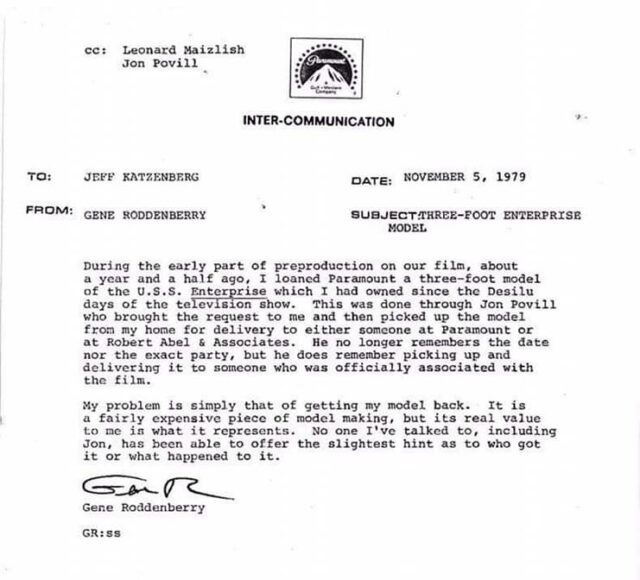 "Beyond its physical value, the greater significance is this prototype Enterprise model really represents the underpinning ideas my father imbued into the series," the statement reads. "That we are clever, resilient and can learn from our mistakes. We can and will move beyond archaic belief systems. And once we truly embrace the infinite diversity all around us, both in form and idea, we will then take those next step into a prosperous and unlimited future."
"Guided by this principle, one of my primary goals over the past decade has been to locate, recover, and digitally archive significant Star Trek materials and artifacts through the Roddenberry Archive project," he adds. "The intention would be to scan it in the finest detail for the Roddenberry Archives and after rigorous scrutiny make it available to the public. Furthermore, I firmly believe that a piece of such importance should not be confined to any private collection. This iconic artifact should be enshrined along side the 12-foot shooting model at the Smithsonian's National Air and Space Museum, where it can serve to help tell the story of television history, the history of space exploration and ultimately, a beacon of hope for the future."
We truly hope this model legitimate and this priceless piece of sci-fi history can be archived with the rest of the collection. You can check out the Roddenberry Archive project for yourself here. Rod's full statement can be read below: