We're back with another edition of Urban Legend: Fact or Fiction. In this chapter, we take a deep dive into the iconic, The Babysitter and The Man Upstairs legend. So, you may want to check on the children before we begin.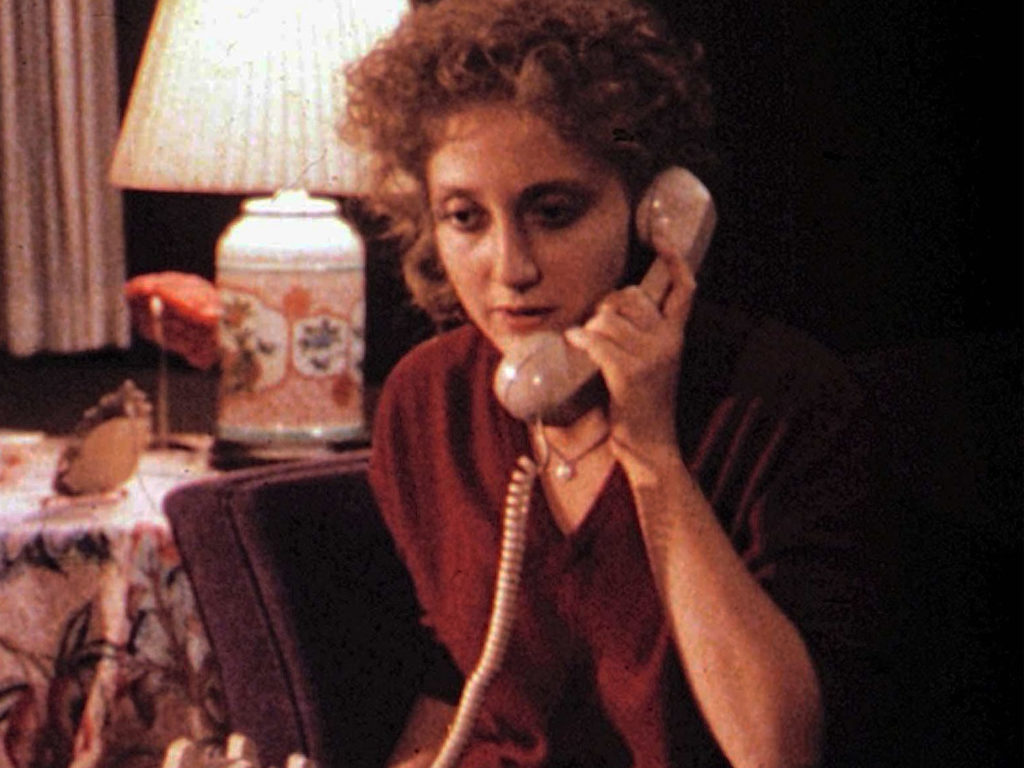 The Story of The Babysitter and The Man Upstairs
So our story begins at 9 o'clock on a Saturday. But instead of the regular crowd shuffling in, teenager Lisa Mulligan is babysitting the Stupak kids. She had put the three and five-year-old to bed about an hour ago. So she decided it was time for some TV.
After awhile, the Stupak's phone rang. She quickly ran to grab it for fear the LAN line ringing would wakeup the kids. "Hello?" she said. A male voice cackled on the other end of the line and said "Have you checked the children?"
Lisa let out a confused "Huh?" before the caller hung up. "Well that was weird," but brushed it off as one of her friends pulling a prank. 
Maybe 20 minutes later the same thing happened again. Except this time the laughter surrounding the question "Have you checked the children?" seemed a lot more menacing. After the crazed caller disconnected again Lisa debated going upstairs. But feared her footsteps or the door creaking would wake the kids. So she once again brushed it off. 
But almost exactly 20 minutes later, she got another call. This time she demanded to know who this was, which only incited more laughter before he disconnected.  This time she was so freaked out she called the cops. Officer Dewy listened to her situation and told her without a threat there was very little they could do. Fighting back tear she pleaded with him and told him that she is terrified.
Officer Dewy isn't made of stone and told Lisa that they would put a trace on the line. When the laughing man called back she should try to keep them on the line as long as possible. She agreed and almost immediately after she hung up with the police, the man called yet again.
This time she tried to stay calm and beg for him to tell her why he was doing this. Once again this only caused him to laugh harder and more manically. But it did keep him on the line longer. Within two minutes of him hanging up, the phone rang. This time it was Officer Dewy, "Get out of the house!" he commanded. "Why?" Lisa asked. "The calls are coming from the upstairs extension. He is in the house!"
Lisa immediately ran out of the Stupak home and officers quickly arrived on scene. What they found upstairs was a man wielding a knife and laughing while covered in blood. The corner was later able to confirm that the kids had been killed soon after Lisa put them to bed. Before the first phone call even came through.
Variants 
Like most urban legends we don't know who first told The Babysitter and The Man Upstairs, but it can be traced back to the 1960s. And like most urban legends there are several other versions. But the elements that stay the same are babysitter is always a girl and normally does the job alone. The intruder is always a man repeatedly calling.
There is a telling where there are two babysitters and one goes upstairs after the first or second call to check on the kids. In doing so she is either murdered or seriously injured. There are some versions where the other babysitter doesn't realize she's been killed/hurt and just thinks there are strange noises coming from upstairs. We're not sure why she doesn't question her friend taking so long, but that's neither her nor there. In other variants, her death gives the sitter that stayed downstairs the warning she needs to run. 
Back to a solo babysitter, there are versions where she checks on them and gets murdered right along with the kids. Other times she is killed and the children are bound and gagged, but otherwise uninjured. They are being used as a ploy to bring her upstairs and there was no intention of killing them.
Other times, once the cops call her back she almost immediately hears footsteps coming down the stairs. In one of these tellings, the kids are downstairs with the sitter the entire time. These instances have the caller switch from "Have you checked the children?" to  "I'll be with you all in 30 minutes." That number goes down on each subsequent call. Again the footsteps can be heard from the vacant upstairs once the calls are traced. 
While the phrase "Have you checked the children?" is a hallmark of this tale. Sometimes the caller is less articulate and just makes noises like giggling or heavy breathing. Every once and again these interpretations have a bit of a twist ending. After the operator says that the calls are coming from the house, the phone goes quiet. When the operator asks if the babysitter is still there, all they get is the same laughter or breathing. Meaning the babysitter has already been killed and the murderer is impersonating them to essentially confess to the crime.
And last but not least, some obscure versions have no killer at all. It's one of the kids calling from upstairs either as a prank or as a way to ditch having babysitters. These instances normally end with a lecture from the police for abusing emergency services. 
History 
All of the The Babysitter and The Man Upstairs variants and the countless pop culture adaptations have the same plot point; a threat against children. Not just against the kids being babysat, but the sitter herself is only a college freshman at the oldest. Normally she is in high school but I've heard versions with her as young as middle school-aged.
Her young age is intentional for two reasons, plausibility since babysitting is often viewed as a job for teens or very young adults. But the sitter's age also makes it a cautionary tale about the dangers of motherhood. While she has the obligation to protect the kids, they are almost always upstairs asleep. So the babysitter is really only there in case of an emergency. Having her be a teen puts her at a weird age where she is being given adult responsibilities, like watching younger children. But is still treated as a child, like being asked to watch kids when the likelihood of actually having to do anything is minimal. 
This is why these tests of responsibility are a common pop culture trope. Like having teens take home an egg or sack of flour and pretend it's a baby. Most people past a certain age can relate to this awkward adult but still child feeling. While our babysitter is not the biological mother to these children she is acting in a maternal role. The act of babysitting is practice since she is normally, physiologically, of childbearing age. If she is morally is an entirely different subject.
The death, or binding of the kids in the story places blame on her for not going upstairs or calling the cops sooner. Also for having the TV up too loud since we can assume the kids made SOME kind of noise while being killed/bound. The gossipy babysitter on the phone all night is also a common archetype. It doesn't matter that the killer was the one causing her to be on the phone. 
There is also some level of blame on the parents for putting their desire for a date or work function above their offspring's safety. Because social mores dictate that parents shouldn't take any time for themselves until those kids hit 18. Leaving them with a young, pseudo surrogate mother is supposed to be perceived as wildly irresponsible. Keep in mind, this legend evolved not too far past a time when women were expected to stay at home and care for the children.
This tale also started to crop up around the same time that hormonal birth control ("the pill") was created. By 1965 it was only approved for married couples, but it became widely available by 1972. When you take into account that a popular argument against birth control was that it would absolve young women of responsibility [ie. pregancey] if they had premarital sex. We can draw a logical line from this real-world development to the babysitter's perceived shortcomings  Playing into the debate that kept asking "Should she have the right to choose when it comes to reproduction?" 
This idea in The Babysitter and The Man Upstairs can be interpreted in two different ways.
The first is that the pill means if she is having sex she is at less of a risk of getting pregnant and having to care for a child again. While her level of culpability changes with each version of the story. Even if she isn't responsible for the death of the children, her confidence in her childcare abilities is shaken to say the least. When the babysitter's sexual activity is directly brought up, which is admittedly rare, she is typically portrayed as virginal. Often being shown fighting with her boyfriend or being ignored/left by a guy she likes over her refusal to put out.
The second interpretation is her metaphorically killing a child herself by taking the pill and robbing herself of the opportunity to have a baby. Tying in with the typical casual sex without consequences argument. Since there are still some people who treat birth control and abortion equally. Between these beliefs and some misinformation about the way birth control worked at the time these voices were much louder in the 1960s. 
Pop Culture
Due to how recognizable this tale is there is once again no shortage of pop culture adaptations. Some highlights are:
1971 – "Foster's Release" This seems to be the first adaptation of this legend on film. It is a 14-minute short.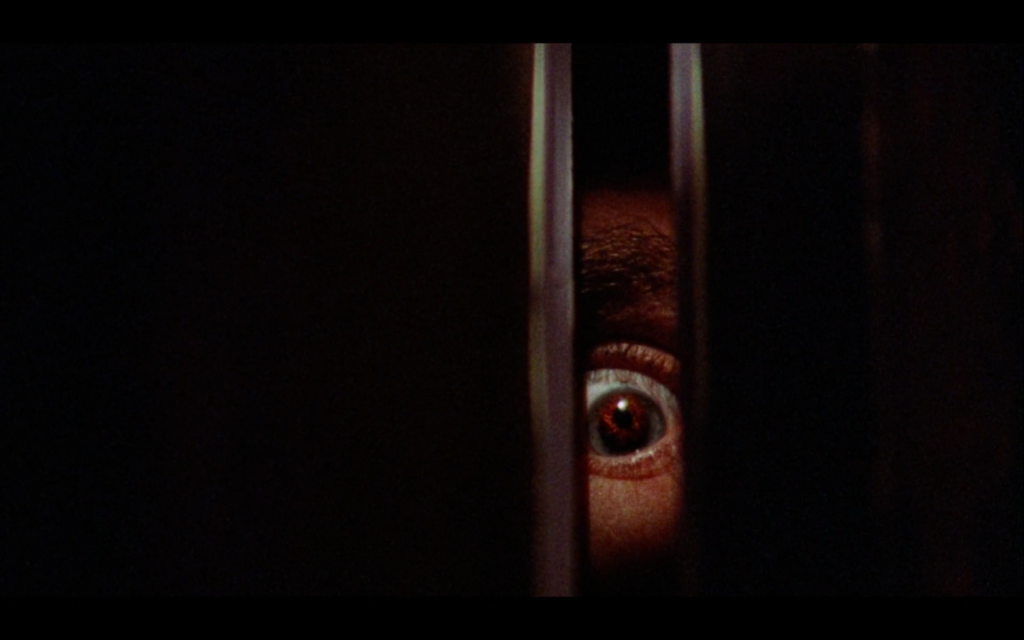 1974 – "Black Christmas" This is probably one of the most well-known adaptations of this urban legend. Though our faceless killer, Billy,  is calling a sorority house, not a babysitter. The formula does stay the same and he even mentions a baby on one of the calls. In addition to an entire subplot about an unplanned pregnancy between a young couple. This film also came out the same year that the Row vs. Wade decision was made.
1978 "Halloween" is also debatably an adaptation. While it is about a virginal babysitter being menaced by a madman. The lack of menacing phone calls element is a bit too much for some to count it. Creepy phone calls are made, but the villain doesn't place them.
1981 – "Scary Stories to Tell in the Dark" has a version of this story under the name "The Babysitter."
1977 – "The Sitter" Director Fred Walton did several films based on The Babysitter and The Man Upstairs. "The Sitter" was his first adaptation as a short film.

1979 – Walton made the feature-length "When a Stranger Calls" which is a fairly straight-up version of the story. Just more fleshed out to justify its runtime. 
1993 – "When a Stranger Calls Back" is a made-for-TV sequel. Except for this time, our would-be killer didn't rely exclusively on phone calls to terrorize the former babysitter. Since he was rather adept at throwing his voice to make it sound like he was outside when in reality he had already made his way in. Him cosplaying as a brick wall is peak cinema.

1998 – "Urban Legend" This tale is used in a class on urban legends to illustrate how hard people will dig their heels in and SWEAR an urban legend is true. Even when the professor says it isn't. It got that part kind of wrong, but more on that later. 
2006 "When a Stranger Calls" and "When a Killer Calls" are both remakes of Walton's films.
2006 and 2019 – Both saw remakes of "Black Christmas" 
Is it Real?
It is widely believed that The Babysitter and The Man Upstairs is based on the unsolved murder of Janett Cristman, in Columbia, Missouri.
On the night of March 18, 1950  there was a nasty storm of rain and sleet. 13-year-old Cristman turned down an 8th-grade party to babysit the 3-year-old Greg, son of Mr. and Mrs. Romack. Since she needed the money to make the last payment on the new burgundy-colored suit she purchased for Easter. 
Before the couple left for a card game at 7:50 pm, Ed Romack showed Cristman how to load and fire his shotgun. He also told her to turn on the bright porch light before answering the door if anyone stopped by. The couple's son liked to sleep with the radio turned on and wouldn't be any real trouble for her.
Around 10:35 pm Officer Roy McCowan got a phone call of a girl screaming saying "Come quick." But the connection cut out before she could identify herself. Keep in mind, this was at a time when call tracing anyone who phones an emergency line wasn't standard. Due to the late hour, the test board at the telephone company was not staffed, and the call couldn't be traced. [We see how complicated call tracing was in the original "Black Christmas."]
Around 1:35 am,  the Romacks returned home to the blinds being open and the porch light on. Both the front and back doors were unlocked and a side window had been busted. While little Greg was fine, Cristman was found laying in a pool of her own blood on the shag carpet by the family piano. An intruder had raped, beaten, and strangled her with an iron cord. But apparently not before Cristman put up one hell of a fight all through the home.
While there was a suspect that is widely considered to be the culprit. He was never convicted due to a slew of issues with the investigation into Cristman's horrific murder. 
So yes, because of this case if the character Brenda Bates from "Urban Legend" is from Columbia, Missouri. She is correct The Babysitter and The Man Upstairs did happen to a girl from her home town. Sorry Professor Wexler. 
Print Sources Used
Brunvand, Jan Harold. "The Babysitter and The Man Upstairs." Be Afraid, Be Very Afraid: The Book of Scary Urban Legends, W. W. Norton and Company, 2004, pp. 66–69.
Brunvand, Jan Harold. "The Babysitter and The Man Upstairs." The Vanishing Hitchhiker: American Urban Legends and Their Meanings, W. W. Norton and Company, 2003, pp. 53-57.
Proud, James. "Nuisance Caller." Urban Legends Bizarre Tales You Won't Believe, Skyhorse, 2018, p. 276-277.
Brunvand, J. H. "The Babysitter and The Man Upstairs." Too Good to be True: The colossal book of urban legends, W. W. Norton and Company, 2014, pp. 220–222.
Brunvand, J. H. "The Babysitter and The Man Upstairs." In Encyclopedia of Urban Legends, W. W. Norton and Company, 2001, pp. 28-29