It shouldn't surprising we've managed to turn a single subversive slasher flick into a full fledge franchise carrying all the way into not one but two legacy sequels. The formula is simple for horror; if it makes money, it makes sequels. "Scream VI" isn't necessarily a number I ever thought we would get to given the lukewarm reception of previous entries, but here we are, and this latest outing shows no signs of slowing down. The thing is, regardless of how well executed they are or how they hit in your personal "Scream" rankings, the franchise never forgets what their favorite scary movie is. It rides the train (literally this time) of its own staples and continues to find new ways to make the same film over and over again. Its success can be attributed to a number of things, and a major one is that every entry is acutely aware of itself regardless of whether its horror commentary lands or not. "Scream VI" largely delivers on all the things you could want from a slasher flick, sticking a little too close to the formula to be surprising or clever but remains just entertaining enough to leave you wanting another stab (pun intended) at the Ghostface killer.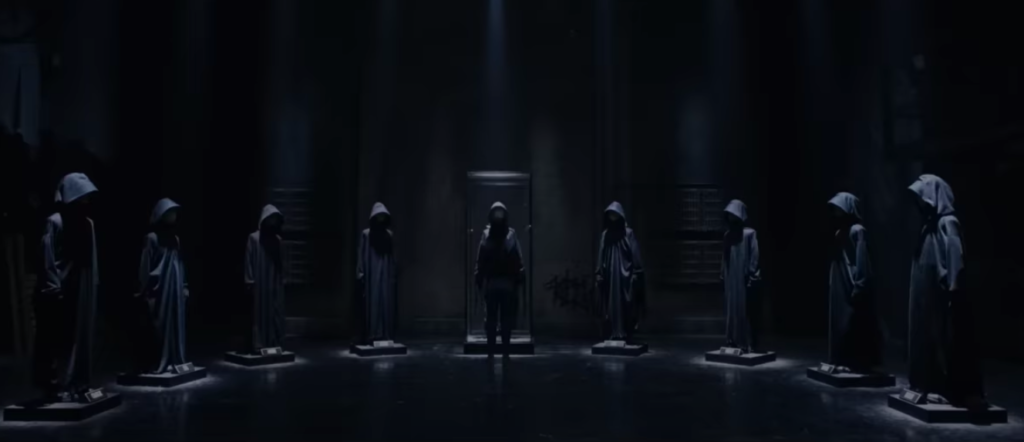 Serving as a direct sequel to "Scream 5," both directors Matt Bettinelli-Olpin and Tyler Gillett as well as writers James Vaderbilt and Guy Busick return to craft "Scream VI." This time, the four survivors from the previous film leave Woodsboro for New York, where Sam tries to process the events of her past through unsuccessful therapy while keeping a suffocating close eye on her younger sister Tara, who instead of therapy chooses partying and simply not dealing with it. Of course, no one can ever truly escape a slasher killer, no matter what city you move to. It isn't long before their past follows them to the big apple. As the body count rises around them, Sam, Tara and their surviving friends find themselves in another franchise where everyone is a suspect no one is safe.
There is a lot to like in "Scream VI," a sequel no one really asked for to another sequel no one really asked for. The creators' balance of self awareness and furthering the story works pretty well here, and they cleverly distract you from its own predictability and redundancies with some truly gnarly kills. It manages to stay gritty and downright nasty without ever forgetting that it is, in fact a "Scream" film. The franchise has always been one that has its tongue firmly planted in its cheek, never one to shy away from tackling its own ridiculousness head on. Melissa Barrera and Jenna Ortega (Sam and Tara) deliver solid performances, and though not nearly as iconic as the former legacy core, they are just compelling enough to be worth the journey through both stories, as well whatever happens to them next. And yes, while Scream 7 isn't official, as of this writing "Scream VI" has pulled a whooping $43 million at the box office. If it makes money, it makes sequels, and you can bet your sweet mask there will be another one.
Jasmine Savory Brown as Mindy Meeks-Martin who is both the stand-in for and the niece of legacy franchise favorite Randy (Jaimie Kennedy) is also great here, as well as a returning character as a surprising call back that I won't spoil here even if the trailers already have. "Scream VI" does an adequate job of giving us characters we can root for even if they may not have as much longevity as the previous cast. I don't want to get into the politics of it all, but "Scream VI" is refreshing in that it is Sam and Tara's story, not another extension of Sidney Prescott's story. Regardless of how or why, Neve Campbell's absence is actually a good thing, and lets the film maintain an identity of its own character wise and focus its narrative on the characters at hand instead of constantly trying to shoehorn in old characters for nostalgia. Of course "Scream VI" still does this in its own way, and humorously draws attention to that fact.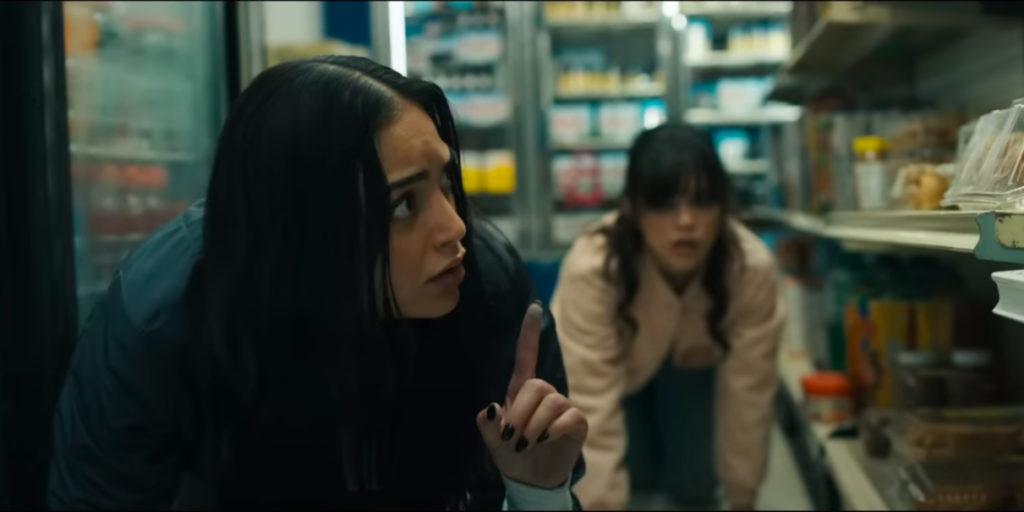 Where "Scream VI" falters is in its predictability and inability to remain fresh. When your entire premise is built on the subversion of your own genre, it becomes harder and harder to pull one over on audiences, even the most die hard franchise lovers. "Scream VI" is easily the most predictable of them all, and it struggles to mask its own killers with any sort of effectiveness of cleverness. The previous films it borrows from only serve to further the telegraphed mystery, with this current entry heavily borrowing elements from a few of its predecessors that, while logical to the overall format of the story act as a redundant safety net that hinders the film from feeling as necessary as it could. I don't expect "Scream VI" to reinvent the wheel, but underneath its nasty kills and solid performance is hodgepodge of "Scream" films we've all see before. There are just not enough ways to continue to be inventive and subversive when the core follows the same tried and true format. "Scream VI" feels far more rinse and repeat than a true furthering of its own franchise, and its overlong runtime wears think once you've figured it all out.
It's absurd 3rd act almost takes you out of the film entirely, with so many bizarre things happening it becomes unfocused and hard to suspend belief even for a "Scream" film. It's not that it's bad per se, just that the way everything plays out in "Scream VI's" conclusion are so far fetched and outlandish you're not sure if you should laugh or eye roll, or both simultaneously. in its effort to try and force the belief that everyone can fall under the knife, it inadvertently lowers the stakes completely and can't maintain its intrigue the longer the film continues. Its own meta commentary simply isn't enough to sustain "Scream VI" for 2 hours (way too long for a slasher) and doesn't feel as totally satisfying as one may hope.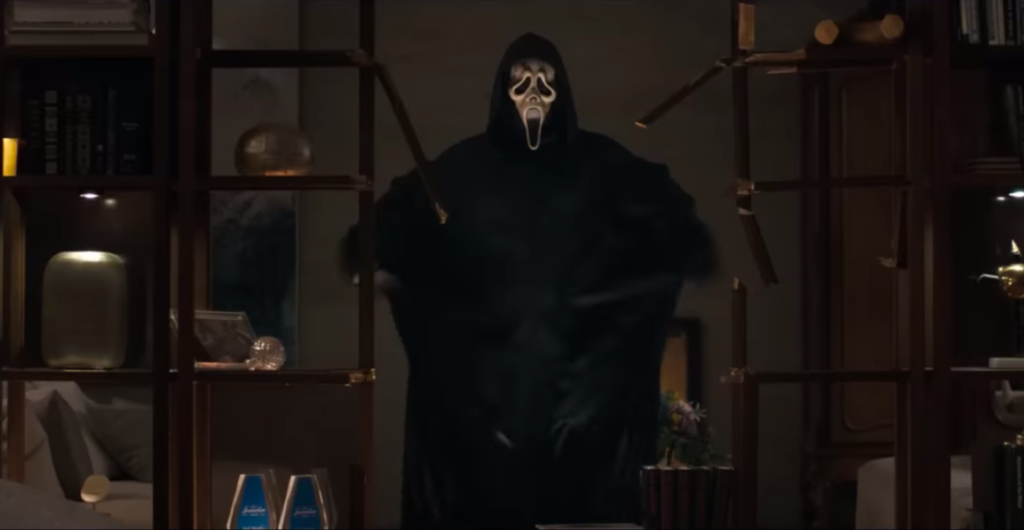 Truthfully, none of these execution and narrative criticism matter, because "Scream VI" is entertaining and bloody as hell, and Ghostface Takes Manhattan is enough of an elevator pitch to be worth the price of admission. For all its faults and misgivings and downright baffling choices, "Scream VI" is still entertaining as hell. Though it may not be the best in the franchise and probably lands somewhere it the late middle of most rankings, what it does well it does REALLY well and is enough to have me already signed up for the inevitable follow up.
Do we really need "Scream VI?" No, not really. But having a good old time at the theater trumps sequel necessity, and this one does just enough to warrant its existence even if the film's flaws say otherwise.
Guess I'm here til the knives go dull, or until we get "Scream in Space" where NO ONE CAN HERE YOU SCREAM!!!
Rating: 3.5 out of 5 Stars
"Scream VI" is now playing in theaters. You can watch the trailer below.