I don't know who needs to see this movie still, but if you haven't watched "Velocipastor," then you're really missing out on something. It's a small budget B-film that was released on streaming in 2019. Most can't believe its a real movie, and those who've seen it can't wait to share it with their friends.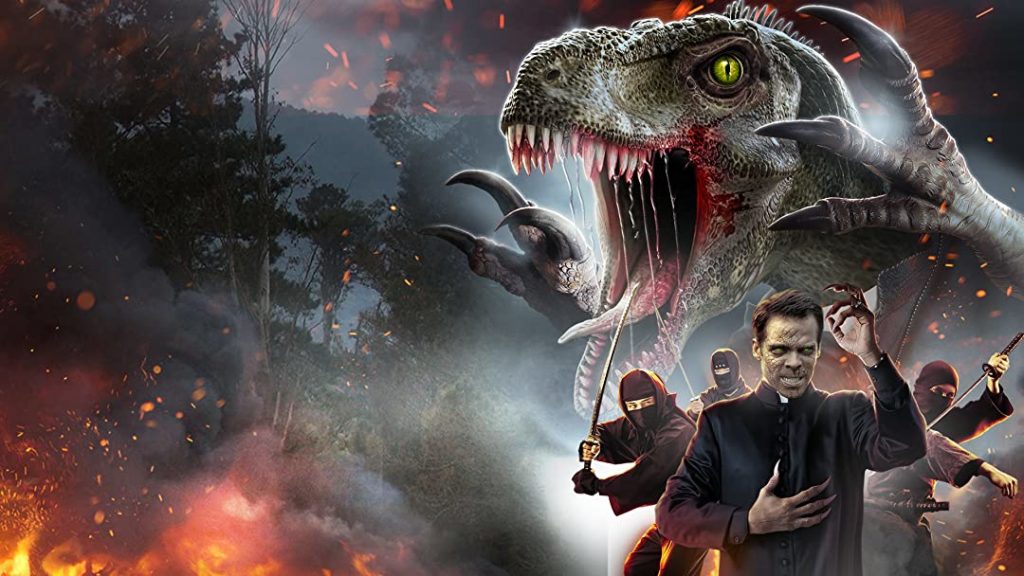 After tragically losing his parents, a troubled priest inherits the ability to turn into a dinosaur. Initially, he struggles to accept his new powers. But with the help of a prostitute with a dark past, he is convinced that his supernatural ability can be harnessed as a force for good. The prostitute is especially funny because she's doing it to become a doctor-lawyer and pay for school. A pretty noble goal if you ask me.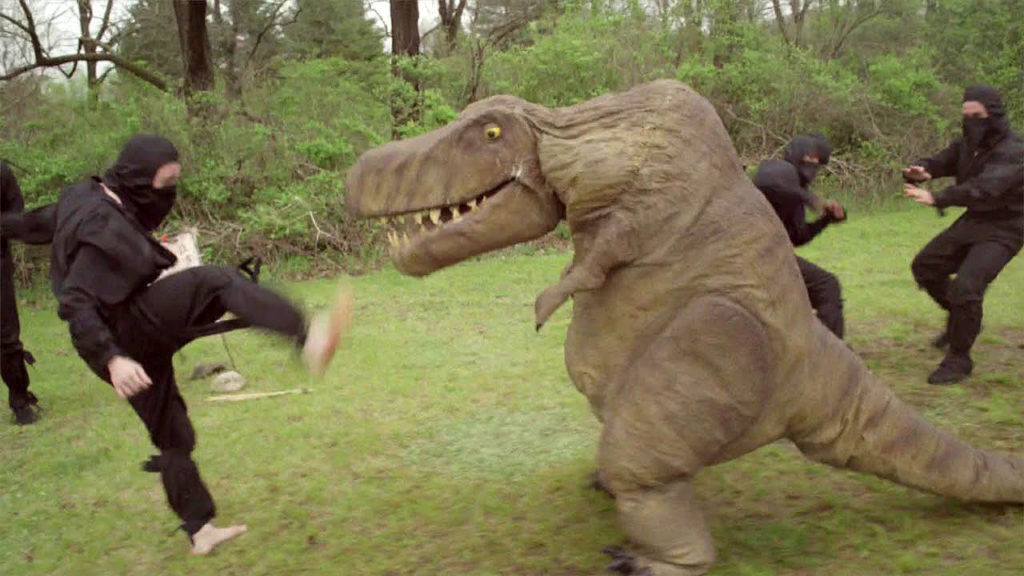 The same folks who worked on the original film have started a Kickstarter with a goal of $275,000. At the time of this writing, they've earned almost $50k. We're hoping that the money goes to the actors involved and that they don't try to add too many effects to the second film. Like this one here, which is one of the best dino fighting ninja scenes ever in the history of cinema.
The new movie will be about Doug and Carol who travel to the port city of Milan There they have to solve a series of murders committed by a masked slasher at an Italian Fertility Festival. And Soviet Spies. INTERPOL's there, too.
There are a few different tiers that you can select to support the second film. I opted for the $35 tier because you get:
VP2 FILM 4K DIGITAL FILE
BACKER EXCLUSIVE Commentary track for VP1 <— The best reason to do it.
VP2 Digital Script
Film Score by Alec Lambert – Digital
BTS access
Credit in Film
E-Thank You Card
If you'd like to go down in history as one of the coolest people on Earth, I encourage you to pledge today. "Velocipastor" is available to stream on Amazon Prime now.
DISCLOSURE: This post may contain affiliate links. Meaning when you click the link and make a purchase, we receive a commission, which helps Nerdbot keep the lights on.