I remember distinctly going through the long list of screenings at SXSW back in March and seeing "Bitch Ass" as a title among the many midnighter options. Obviously intrigued by such a bold title, curiosity got the best of me and I fired it up. I am so glad I did, because the film transported me to a different time in horror, packed with familiar themes that resonate throughout black horror films as well as a number of 90s nostalgia. I was lucky enough to be able to sit down with the mind behind the film, as well as two of the stars stars to talk about the film. They go into what it was like making it, and how their own experiences contributed to their true passion for wanting to be a part of this unique project.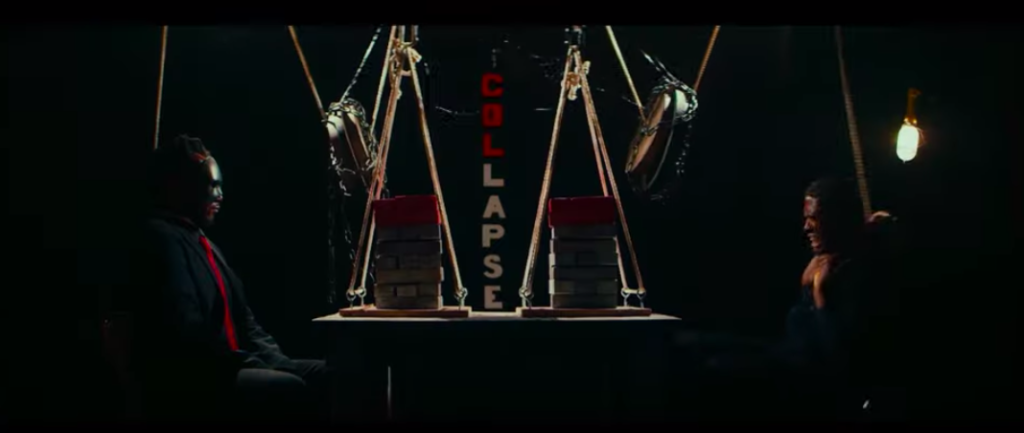 The synopsis for "Bitch Ass" is as follows: In 1999, a gang initiation goes wrong when recruits break into a deadly game house of cinema's first Black masked serial killer. Think "Don't Breath" meets "Squid Game," but….black. It is a story of revenge, betrayal, and yes, games! You will never look at boardgames or Rock, Paper, Scissors again after "Bitch Ass" reintroduces them in his game house of macabre. The film is written and directed by Bill Posley, and stars Tunde Laleye, Me'Lisa Sellers, and Tony Todd.
Of course, I had to ask Bill Posley how in the world he got a movie like "Bitch Ass" passed WITH the title. "I still am waiting for someone to tell me they won't let me do it," Posley answered. "It's funny you mention that because throughout the whole process I was like…I'm not going to change it until it's absolutely mandatory that we change it…we had to like, prove to people we weren't a joke movie!…Imagine putting out a breakdown of come act in a movie called 'Bitch Ass!'"
Steadfast in his belief that the film deserves its appropriate title, "Bitch Ass" was able to be presented to the world in the way it was intended. I asked each of the cast members what it was like being a part of the experience of filming a movie like "Bitch Ass." Tunde Laleye (who plays the titular killer Bitch Ass) explained, "I mean, for me when I read the script…from Bill, I was like wow…the script kind of like spoke to me, I could identify with the character, you know. It's a universal story, everyone can identify with a character like Bitch Ass." He also spoke about his inspiration for the character, drawing from his love of 90s movies as well as love of "The Batman," which is how he drew on creating the voice for the character.

Me'Lisa Sellers (Marissa) said she wanted to be a part of "Bitch Ass" from the moment it came across her desk. "I remember in my call back months I met Bill and Jonathan, I remember saying to them, whether I get to join you or not on this journey, just all the best, and I really believe in what you're doing here, I think this is incredible, and that was my way of buying my way into the film…just kidding." Sellers was apparently "raised by a pirate," so she learned how to curse very well, and something titled "Bitch Ass" didn't scare her at all.
The movie is packed with nostalgia themes. Filmed during the pandemic, released in 2022, but taking place in 1999, the film's homages are obvious and purposeful, with Posley discussing one of the most impactful scenes in the film that sets the tone for what we're about to embark on when asked about his favorite scene in "Bitch Ass." He also spoke about all of the things he drew from to create a film like "Bitch Ass" to be firmly placed in the 90s. The most obvious are "Tales from the Hood" and "The People Under the Stairs," but Bill also drew from a number of other films to create "Bitch Ass."

"As far as the 90s homaging, it wasn't just the horror movies as well, there was other elements you know, like the reason the gangs colors are black and yellow is because of the Golden Kings, the razor blade to the face is Tupac in Above the Rim, her jumpsuit, Marcia's jumpsuit is Set it Off, that's exactly what Jada Pinkett wore," Posley said. "The themes that you have to hit when you're doing black horror is, it HAS to be a little campy, it HAS to be a little over the top, it has to be fun."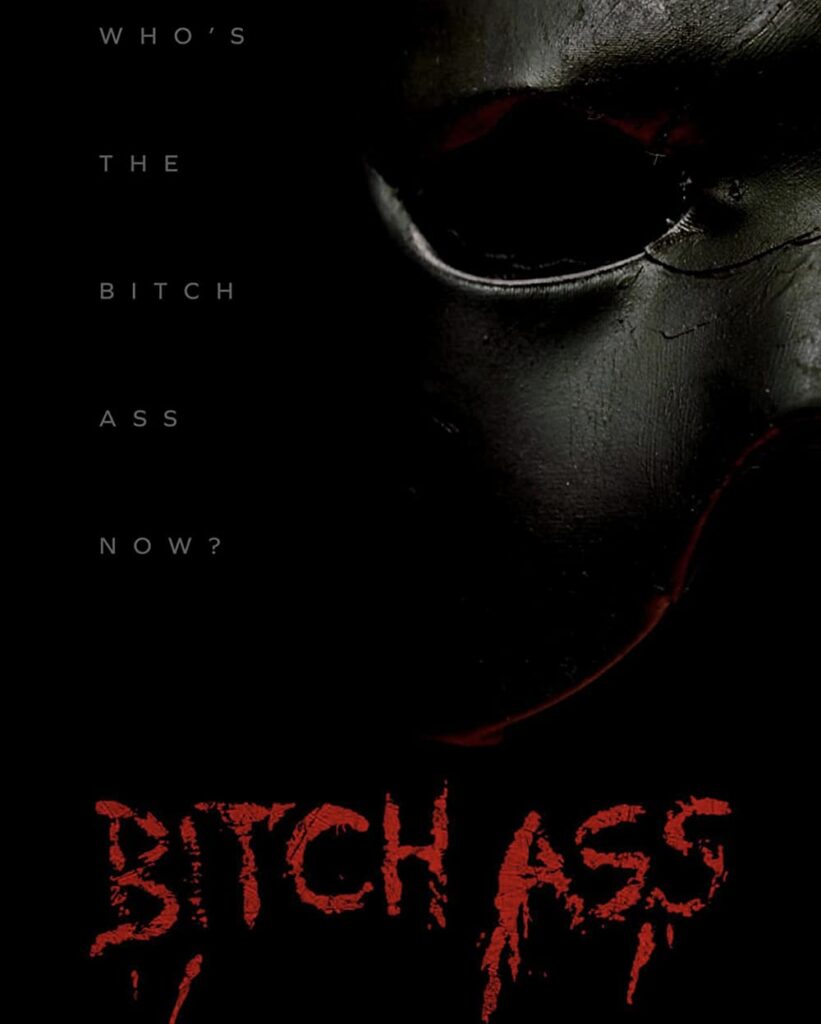 We talked about a lot more, including their favorite scene to be a part of in the movie, their love of the 90s and how it impacted their involvement, and we even find out their favorite film they've each watched this year! They were an absolute joy to talk to, and I can't wait for more people to be able to check out "Bitch Ass" when it hits theaters later this month!
"Bitch Ass" hits theaters and VOD October 14th. You can also watch the trailer below.