As with all longstanding horror franchises, the more entires that fill the decades, the less the original story and origin end up mattering. We often forget what this whole thing was about in the first place. The folly being some of those things go ignored, but are exactly what made the franchise's first entry so compelling and long-lasting. For instance, we often forget the original "Hellraiser" had very little to do with Pinhead themselves. The foundation of the entire story is more about human depravity and obsession than it is about the cenobite delights.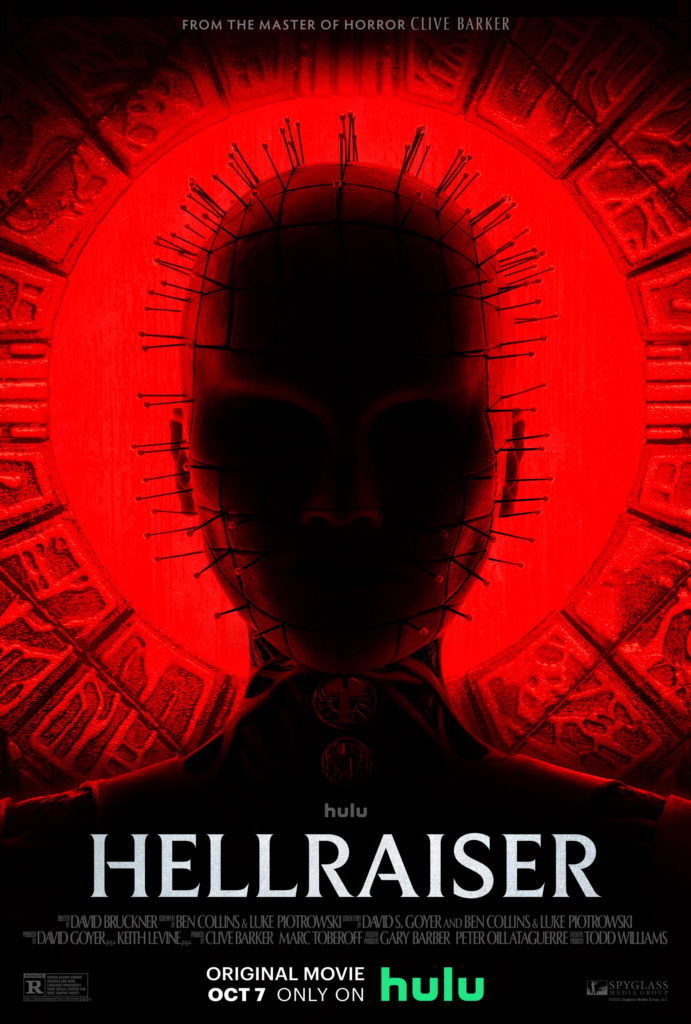 They are the culmination of a darker, more personal story instead of the lynchpin of the narrative. That's not say pinning (pun intended) the entirety of the film series to its iconic villain is the wrong takeaway; it very much needs its human component to be effective. "Hellraiser" (2022) is a beautiful bordello of bloodletting, but lacks the human villainy, cohesion, pleasure, grit, and yes, horniness of its original.
Directed by David Bruckner, written by screenwriter duo Ben Collins and Luke Piotrowski ("The Night House") from a screen story by David S. Goyer, "Hellraiser" serves as a soft reboot of the titular franchise. Eccentric billionaire Roland Voight (Goran Visnjic) lures an unsuspecting sex worker into his occult dungeon and essentially completes the puzzlebox, calling the Cenobite God to grant gifts for Voight's sacrifices. We cut to 6 years later where we meet Riley (Odessa A'zion), recovering drug addict who lives with her brother and friends. Wanting to earn some extra cash to move out, Riley's boyfriend tells her of a storage locker that has ties to a billionaire. He remembers the lock code from his days working at the warehouse, and (surprise, surprise) they find the puzzle box and quickly and unsuspectingly, unleash hell.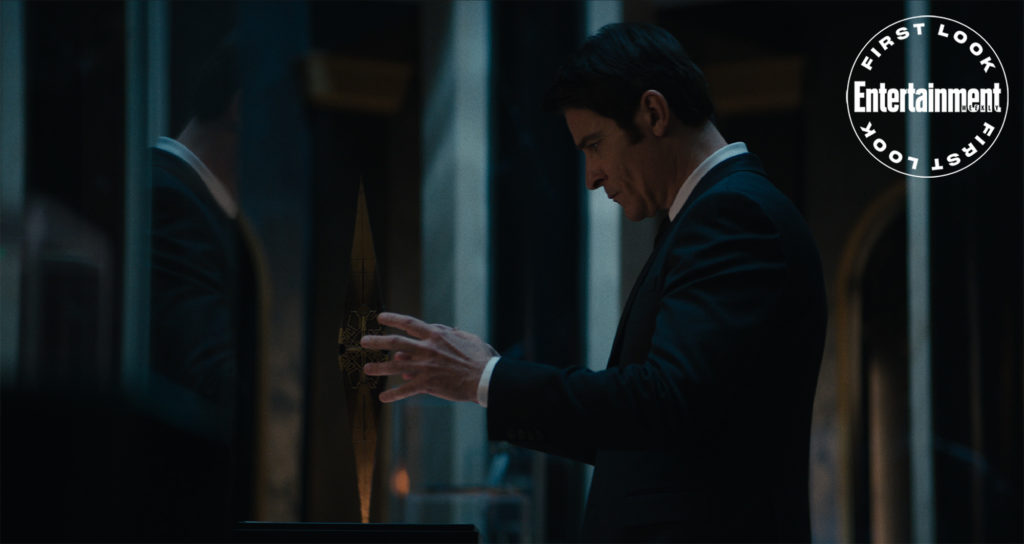 To be clear, "Hellraiser" doesn't particularly need to have much meat to be effective. No one comes to a film about interdimensional creatures who find delight in pain for complexity. But, if you've been paying attention and actually remember the original two films, you would know they're actually smarter than they seem. They instead of outright horror focus on human depravity and selfishness as well as blurring the lines between pleasure and pain. When you dismiss all of those things and boil the franchise down to a "campers in the woods getting killed because they exist," you're actively working against making "Hellraiser" an interesting and compelling entry.

Which is the most disappointing thing about this new one. Sure, it delivers on blood and gore and some pretty sleek new Cenobite designs, but this movie has very little to offer beyond that and becomes uninteresting rather quickly. It's not smart, cohesive, or horny enough to qualify as a "Hellraiser" film, and the mistakes it makes overshadow anything that could've been worth watching.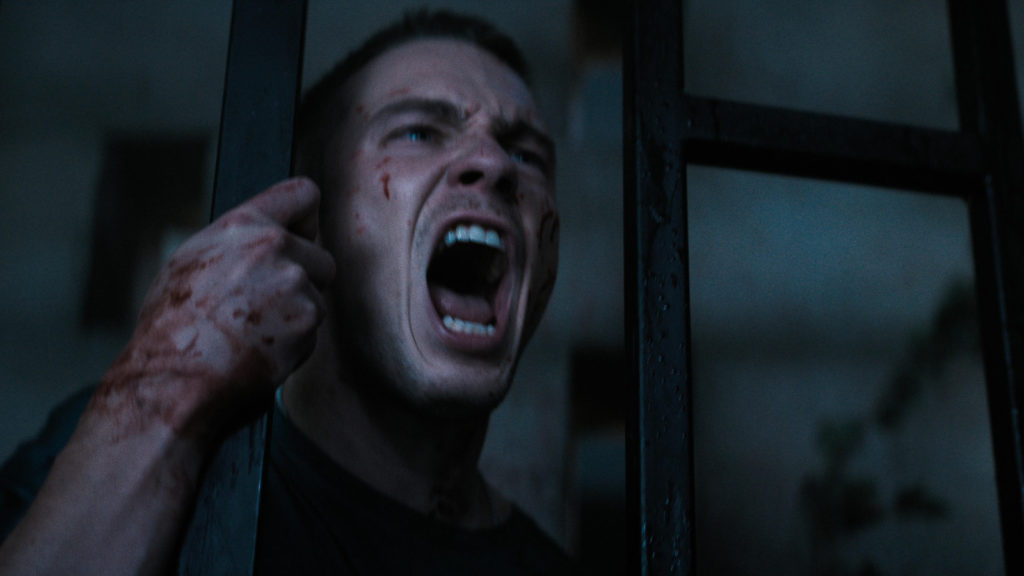 Yes, to be considered a successful entry, you need to be horny. It is a crucial part of the lore, and feeds into the inversion of pleasure verses pain and how we and the cenobites interpret both. Having beautiful, The CW-esque cast members isn't a substitute, either. The entire franchise is built on sex, pleasure, and hedonism, with the human villains literally using sex to lure men to their deaths in the original. For that matter too, Pinhead himself blurs the line between these things, presenting harrowing danger with a sort of seductive quality to his presence and voice. This is purposeful, and intentionally makes you question your own sanity and kinks, which invokes an investment in the narrative beyond the blood that splashes across the screen. This new "Hellraiser" is void of all of it, with not one single person in the entire cast possessing any kind of obsession or desires of their own. They exist solely to be murdered, and are so expendable I couldn't name a single one of them without looking it up.
Because so much of this new film misses or outright ignores the strengths of its predecessors, "Hellraiser" ends up being a bloated, convoluted narrative with too many plots that go nowhere or seem completely unnecessary. 7 different stories all going on at once means nothing if we don't actually care about any of them. And we don't. Riley's whole purpose of using the puzzlebox is to find a way to resurrect her brother who went missing after visions of Pinhead. But we've known her brother for all of 5 minutes when he goes missing, and he has no actual impact on the story outside of being a plot device as to why our characters don't chuck the box into the river immediately. Collins and Piotrowski's script feels as if they weren't quite sure what they actually wanted to do, just that they needed Pinhead to show up at some point. So, instead of taking notes and learning from the originals, "Hellraiser" just kind of crams in every possible entry point it can and hopes for the best.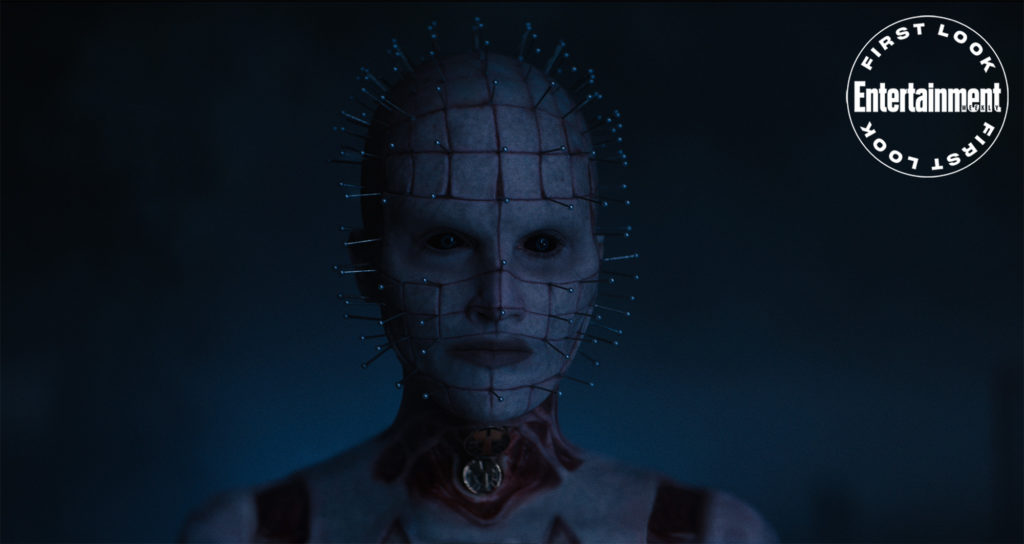 The big question of course is what about Pinhead? Is she good, at least? Well, um…not really.

By no fault of Jamie Clayton (The Hellpriest is the official name, but yeah Pinhead) looks fantastic, and should possess all of the seductive but dangerous qualities of the original. But as soon as she speaks, it all goes out the window. I'm not entirely sure what they were going for, but even beyond how effects heavy it sounds I couldn't understand a single word she uttered. "Hellraiser" simply doesn't understand the cenobites or their motivations, and even gives them that beautiful, pristine shine that plagues most films today. They lack the grotesque grit of their predecessors, and feel more like beautiful creatures misunderstood than harrowing hell spawn ready to delight in watching your nerves twist along their machines from your chest. But they aren't, and paired with the very little danger they possess and the uninteresting characters they pursue, "Hellraiser" has sights to show you but very little to actually offer.
I really wanted to like this one. Horror has been on an absolute tear this year, and has been on an almost can't miss streak for months on end. So you would think the gift of a new "Hellraiser" would be another great addition to the ever growing list of home runs. But sadly, we aren't treated to anything previous entries have done far better, nor is it a contender against the likes of significantly better horror outings.
In the long list of trick offerings the Cenobites can grant you, "Hellraiser" is one you should probably reject.
Rating: 2 out of 5 Stars
"Hellraiser" is currently streaming on Hulu. You can watch the trailer below.