You just can't escape those damn, dirty apes! After the massive success of 20 Century Studios' saga that began with the reboot "Rise of the Planet of the Apes" in 2011, a new chapter looks to be in the works! All three entries over the last decade, "Rise," "Dawn," and "War" were massive successes, both critically and at the box office, amassing a whopping $1.7 billion worldwide. So it shouldn't be all that surprising that the studio is moving forward with another entry into the franchise.
The new entry "Kingdom" begins production next month, and will be directed by Wes Ball ("The Maze Runner" ), written by Josh Friedman ("War of the Worlds") and will star Owen Teague ("It"), Freya Allen ("The Witcher") and Peter Macon ("The Orville"). The film continues the mythology from the prior trio of films, and will serve to build on the world and storylines.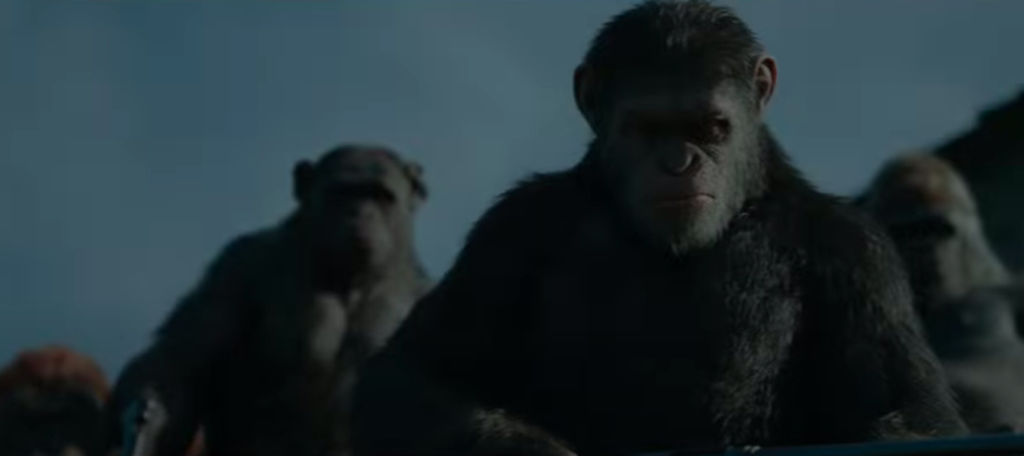 Speaking of "Kingdom," Steve Asbell, President 20th Century Studios said,
Planet of the Apes' is one of the most iconic and storied science fiction franchises in film history, as well as being an indelible part of our studio's legacy. With 'Kingdom of the Planet of the Apes' we are privileged to continue the series' tradition of imaginative, thought-provoking cinema, and can't wait to share Wes' extraordinary vision for this new chapter with audiences in 2024.
"Rise Of The Planet of The Apes" injected new life into the franchise, and gave some impeccable special effects work from our beloved "green suit with balls on" favorite in Andy Serkis as the titular ape Cesar. Honestly, I could take or leave the sci-fi franchise after being scarred by Tim Burton's 2001 "Planet of the Apes" attempt with Mark Walhberg. but with a strong start in "Rise" and even stronger sequels helmed by Matt Reeves, the series ended up delivery some dazzling special effects and heartfelt story, the franchise has found new life among fans and has garnered new ones like myself.
Here's hoping Serkis does come back to play the character he beautifully created! Are you excited about "Kingdom of the Planet of the Apes?"
"Kingdom of the Planet of the Apes" begins production next month and has a tentative release target of sometime in 2024.