Onsen Master is a game that Ghibli fans are going to love. It's not made by Studio Ghibli but it is reminiscent of "Spirited Away." In the game you play a bath house attendant who serves humans and yokai alike. Previously it had been available for PC on Steam but the version we're reviewing here is for the Nintendo Switch.
Onsen Master  is an arcade-style single and two-player co-op, where players must wrangle the wandering customers of their hot springs, prepare and mix the correct ingredients to cure their ailments, and create the perfect baths — all while the mischievous yokai look to disrupt the springs and create chaos. With the great Onsen Master mysteriously vanished, it is up to  players to take on the role of his apprentice Mu, and restore balance and solve the riddle of what happened to your Master.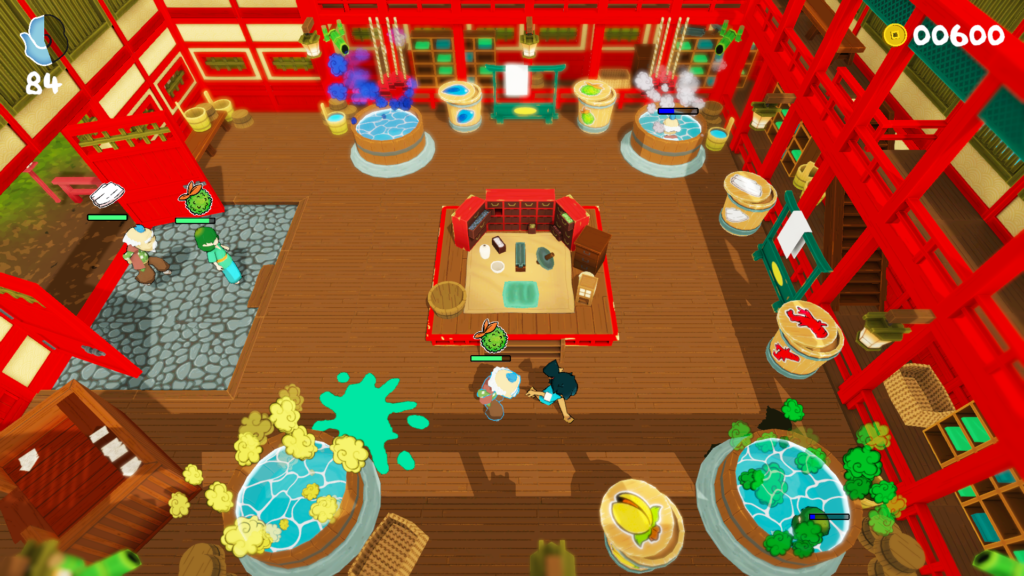 This is the first game we've played from Waking Oni Games and we're pretty impressed with it. The game play is simple enough but the customer frequency changes and it gets harder as you go along. You need to create the bath, clean the floor, reset the bath, and lead people to them. All by yourself! Running an Onsen is no easy feat as this game shows us. The simple commands are holding ZR and ZL to hold and carry ingredients to the preparation area. Swirling the left and right sticks to clean and prep. Pressing Y to clean up messes left by customers (and believe me they make a mess!). And leading customers to the correct baths, also while holding ZR and ZL.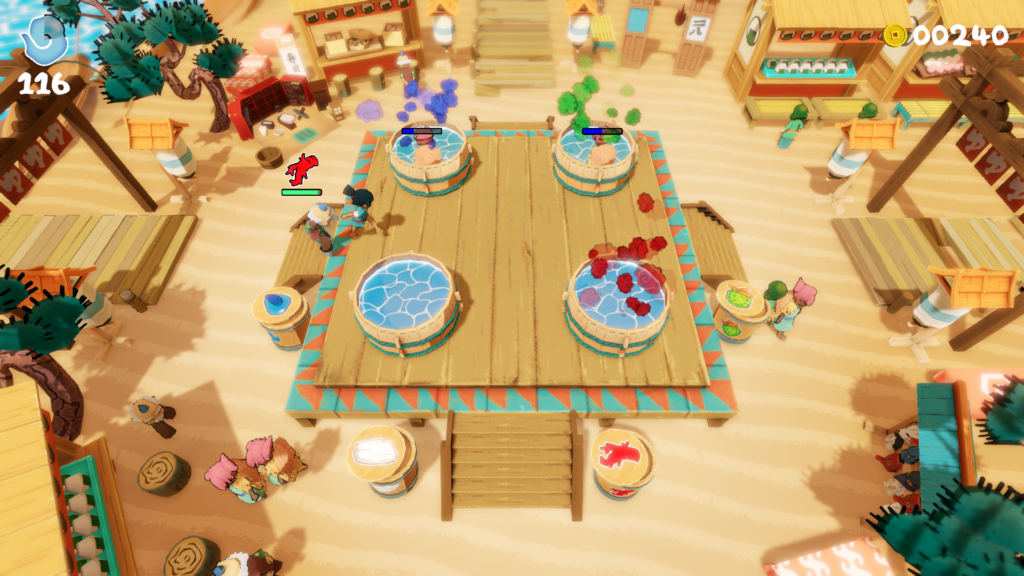 Different bathing areas on the map will have different layouts that you have to get used to. The multiplayer is fun as you're both trying to serve customers at the same time. And the Kappa who come in are super annoying because they just kind of do whatever they want making huge messes as they walk around waiting.
If you enjoy games like Overcooked you're going to love this game. The soundtrack is original and has historical anime and feudal fairytale, composed by Dorrell Ettienne. It's something you can put on and lose yourself in, similar to puzzle games like Tetris.
Download the game on Xbox, Steam and the Switch now and have a great time living your life as an Onsen Master!