The digital marketing landscape is increasingly dominated by video; hence, there is no better time to build a popular YouTube channel than now. This online place for product development demands likes, comments, shares and interactions in general. With YouTube retaining its spot as the second most visited site in the world after Google, more marketers and social media influencers will continue to push harder to see ways they can grow their daily YT views. While building your channel for more visibility is not easy, we believe that there are key ideas to get more views on your YouTube channel.
Below are the top tactics for promoting your channel and maximizing your viewership.
Ideas on How To Get More Views and Build a Popular YouTube Channel
The ideas presented below have been researched and tested for both YouTube starters and veterans. While it may not be possible to adopt all of them simultaneously, we encourage you to pick the ones that will serve you the most. So let's dive into the ideas.
Optimize your videos for visibility
With search engine optimization evolving daily, you need to optimize your videos for easy discovery on search queries. It's worthy to point out that outside Google, YouTube receives millions of search queries every day around the globe. 
People search for solutions or information on the Google search engine the same way people search for products and news via YouTube. This means that for every content you post, you must optimize it in terms of tags, keywords, etc. 
Key YouTube SEO practices will guide you in optimizing your content. Some of them are highlighted below:
Titles and description: Ensure that you include target keywords in your descriptions and titles. You can use tools such as Ahref and keywordtool.io to find relevant keywords for your content.
Mention keywords in your video: Find ways to mention the keywords you have selected in your video section. This will help the YouTube algorithm to understand better what your video is all about.
YT categories help the platform better understand the audience class to show your video. Therefore use types to separate each video accordingly.
Tags: You should not forget to use hashtags to give the algorithm more context about your video content and who it's meant for.
Find Out What Your Audience Wants
Getting to know your audience is key to pushing out more content to attract more views to your YouTube channel.
You should always check that the content you create aligns with your audience's preferences. Learn about your audience and the kind of material they want to see from you before writing a blog post or producing a video.
If you're starting with YouTube channel promotion, research your rivals or other video producers in your niche. See which of their videos receives the most likes and views. This can help you determine what subjects and types of videos your audience is most interested in learning about.
You may also check your YouTube Analytics if you've already published videos. YT analytics provides you with detailed information on audience engagement, demographics, location, and other valuable statistics.
Write Engaging Titles
A superb video alone is insufficient for video marketing. You also need a robust video description to optimize your clips for views and conversions. YouTube is all about how you present your visuals to your audience. You must be deliberate about writing engaging video titles to attract more viewers from the title to the video description and presentation. Avoid writing bland and cliche-filled titles, probably because you want to add some keywords to your YouTube titles.
Some strategies for crafting stellar video titles will increase views and conversions. Your titles should be a text representation of what the video is all about, not some clickbait texts to lure the YouTube audience into watching your video. You may succeed in attracting people to click on your clickbait title but will fail in viewer retention, which will harm your channel in the long run. 
As a general rule, your video description should be concise but attractive. Summarize your video's main elements in a few phrases, and be sure to hook your audience, so they want to watch the entire video. This may not be easy at first, but if you spend time mulling over what should and should not be part of your video title, you will run into great ideas befitting a video title.
Make Use of Customized Thumbnails
Creating custom thumbnails is one of the simplest yet effective tactics to promote your YouTube channel.
Consider using your title and thumbnail together to draw viewers in. For the thumbnail, YouTube, by default, takes a screenshot from any given video. Unfortunately, there are occasions when the picture it takes is a hazy one of you moving the camera or a transition. This should not be allowed to happen. It would help if you had customized thumbnails instead of allowing YouTube to crop one out of your video.
Making your own thumbnails gives your content a more eye-catching first impression and conveys a certain level of professionalism.
Additionally, creating thumbnails doesn't have to be complicated. To make it more standardized and in line with your brand, you may design a template using a specific font and style. Again, utilizing image creation software like Canva helps to make this process extra simple.
Engage With the YouTube Community
Although you might not consider YouTube a social media network in the traditional sense, it represents a vibrant community where users interact with each other and content through likes and comments.
As was already mentioned, the YouTube algorithm views any engagement with your visitors as a good indication that your video is valuable to your viewers. This makes it possible for your videos to be recommended to other viewers on the platform. 
Engaging with your subscribers can help you develop a closer relationship with your audience. The process of "liking" comments and "pinning" a comment you like to send to your subscribers takes just a few seconds. 
Fortunately, engaging with the YouTube community is free and pretty easy. All you need to do is communicate back and forth with your audience to express gratitude and provide more information to their questions. This is very crucial if you're starting with YouTube. It will help keep your audience as engaged as possible and give them more reasons to comment on your videos.
Cross-Promote Your Videos on YouTube
There's a good chance that you're covering similar topics on YouTube that overlap with each other. So cross-promote your publications when appropriate to get the most out of your older content.
As a kind of call-to-action, you may insert links inside a video's description and invite viewers to click on them. Although the recent loss of YouTube's annotation feature may have disappointed some people, linking in your description entices visitors to watch your clips all the way through rather than skipping forward.
Run a Contest or Giveaway
Most social media users love giveaways. Your subscribers wish to be appreciated sometimes with gifts. Promote your channel by holding a contest or giveaway to get more viewers to subscribe and interact.
People can enter your contests by liking your content, leaving a comment, and subscribing to your channel. There are many tips on hosting a YT contest but ensure that you abide by YouTube's rules. Give away a product-related present if you want to draw in more people than just those looking for free stuff.
However, exercise caution while holding frequent YouTube competitions. To avoid wasting time, money, and resources, you should ensure that your efforts produce results.
It would help if you waited a while after running a contest before checking your engagement and subscriber drop-off rates. If your subscriber base isn't active, you might merely be drawing in folks looking for free stuff.
Increase the Number of Views by Making Playlists
The most excellent strategy to reduce the likelihood that a visitor would switch to another channel after viewing your content is to organize and create video playlists on YouTube.
Why? Because the playlist is more like what you see on Netflix, a new video starts as soon as the previous one stops. So it makes sense to direct your audience toward the following video content. You can also buy youtube likes to get some traction going before delving into making playlists as well.
Use Metadata From Popular Videos in Your Niche
Take inspiration from the most well-liked videos in your niche if you want to increase your YouTube views. Start by examining the most popular publications from your main competitors. You can do this by sorting their video library by most popular publications.
Remember that the primary objective of YouTube is to keep users on the site as long as possible so they can see as much advertising as possible. Therefore, the platform algorithm's task is to provide viewers with a stream of exciting videos.
So the right question is, how does YouTube determine what users would find interesting? The following factors are taken into account by the algorithm:
Videos that are frequently watched together
Videos that answer search queries (videos that hit the right keywords)
Videos that the viewer has already viewed that are topically related
So, explore keywords that make up your competitor's metadata information. Then, think of additional phrases a person would use to search for the topic of your video as you explain the issue and the broader category of the video. 
Need some inspiration on getting metadata information of your competitors? By right-clicking on a website and choosing View Page Source, you can have a behind-the-scenes look into a competitor's video to see what keywords they employ. Finally, use CTRL-F "keywords" to search for the list.
But before you copy and paste the metadata from a popular content into your niche, consider your audience's interests.
Use Cards and End Screens to Drive Traffic to Your Videos
Other than playlists, the only options YouTubers can circumvent the algorithm and directly affect your audience's following selection are cards and end screens.
In the video, cards are clickable, interactive areas that can pop up at the corners of your screen. In this situation, we're focused on increasing views, so pick a card that connects to another of your videos—or even better, a playlist. But, please, remember that you cannot use cards on videos marked as suitable for children.
Since cards are pop-ups, they must provide value. You don't want your audience to feel spammed into watching a video that is not related to what the pop insinuates. The playlists or videos you link must be connected and offer further information or entertainment.
We recommend that you try putting a link card at the time in one of your videos where you observe a significant retention issue with a substantial audience drop-off.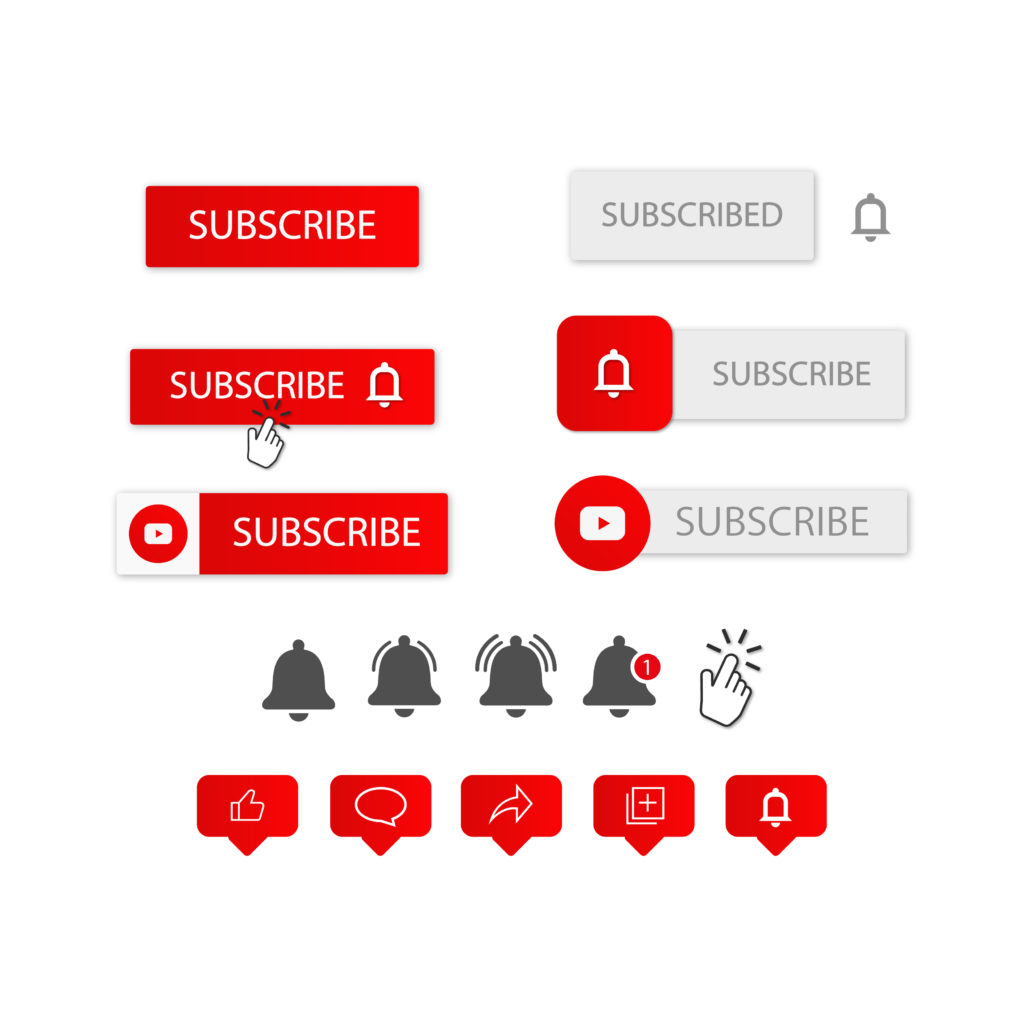 End screens, on the other hand, are graphic call-to-action that you may include in the final 5 to 20 seconds of your video to lure viewers toward taking the next step. They are helpful since you may assume a viewer is keenly engaged in your excellent content if they have seen your entire video. It's also a good idea to use end screens to entice viewers to subscribe to your channel or go to your website. However, using your end screen to promote your other videos or playlists is the best choice if you want more views.
Promote Your YouTube With Live Streaming
One of the most significant social media trends is live video, which won't disappear soon.
More and more businesses are embracing live streaming thanks to apps like Facebook, Periscope, and Instagram that make it simpler.
Conclusion
Live video streaming has been available on YouTube for years, but it has only recently gained traction. To get a feel for how other brands utilize the live streaming on the platform, look at some of your competitors who leverage YouTube Live to promote their channels.