Most high-rank businesses today take part in social media communication. LinkedIn is not only a tool for job postings; LinkedIn can become a fine marketing instrument if used correctly.
LinkedIn is a professional social network that helps businesses and companies to connect. Besides, professionals with different careers may communicate, share their experiences, and get professional help if needed. 
LinkedIn also has groups that businesses can join, build professional networks, and expand career opportunities. Companies can connect with partners and clients and generate profitable leads with LinkedIn. 
LinkedIn as a tool for corporate marketing 
LinkedIn can be a prospective tool for marketing any kind of business. Businesses should create a profile and populate it with relevant information about their company. The best way to do so is to apply for a top rated linkedin resume writing service for assistance. They should also join groups related to their industry so they can network with others in their field.
 By taking advantage of all that LinkedIn offers, businesses can build relationships, generate leads, and find new customers. Here are some tips on how to use LinkedIn as a marketing tool:
1. Use LinkedIn to connect with potential customers and clients. LinkedIn is a perfect social network to build professional connections. You can search for potential customers and clients by industry, job title, company size, etc.
2. Use LinkedIn to create and share content. LinkedIn is a suitable platform for the distribution of business-related content. You can create blog posts, infographics, videos, etc., and share them on your LinkedIn profile or in LinkedIn groups.
3. Use LinkedIn to run ads. LinkedIn offers a variety of advertising options that can target specific audiences. LinkedIn ads can be a great way to engage your audience with your content and convert them into potential clients for your business. 
4. Use LinkedIn to measure your results. LinkedIn gives businesses insights into page views, website clicks, and more, and this data can help assess the efficiency of your marketing strategy on LinkedIn.
LinkedIn and ATS bots 
LinkedIn is a powerful networking tool for job seekers, but many recruiters now use Applicant Tracking Systems (ATS) bots to scan profiles and identify potential candidates. An ATS system is a special resume scanning software that can make it harder for job seekers to stand out, but there are still ways to optimize your profile and create a bot-beating resume to catch a recruiter's eye.
Here are some tips:
Use keywords wisely 
ATS bots scan profiles during the applicant tracking process for keywords that match the job requirements. Ensure you include relevant words about key skills in your profile, but don't stuff them in awkwardly – this will turn off recruiters.
Highlight your accomplishments 
In addition to listing your experience, highlight your successes and accomplishments. This approach will help you stand out from the crowd and show that you're a top performer.
Use a professional picture. 
A recent study found that profiles with professional photos are seven times more likely to be viewed by recruiters. So ditch the selfie and invest in a high-quality headshot.
You have a higher chance of being noticed by recruiters by following these tips, even if recruiting firms use ATS bots.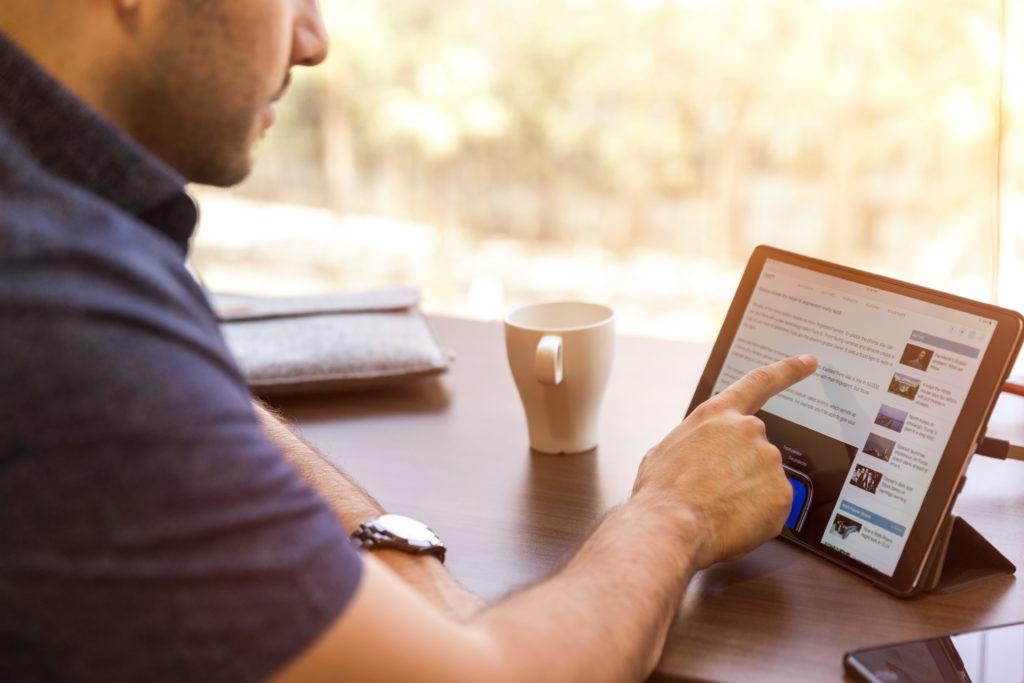 LinkedIn as a tool for self-promotion
When it comes to promoting yourself and your business on LinkedIn, there is no one-size-fits-all approach. The good news is that there are several different ways to go about it – you just need to find the ones that work best for you and your business.
Aliza Licht, a best-seller author, shares tips on how to show yourself on LinkedIn. You can follow her profile on LinkedIn for more practical advice: 
1. Make sure your profile is relevant and straightforward
Your LinkedIn profile is your first opportunity to make a good impression on a hiring manager, so make sure it's up-to-date and includes all essential information about your work experience and qualification. Ensure to add links to your professional website or blog if you have one.  
2. Use keywords strategically.
When people are searching for someone with your skills and experience, you want to ensure you appear in the search results. To do this, be strategic about the keywords in your profile and content to get more interviews. 
3. Share exciting and relevant content.
One of the best ways to promote yourself on LinkedIn is to share interesting and relevant content with your connections, especially in the online job field. Whatever you share, make sure it's something that will add value to your audience and help recruit you. 
4. Get involved in LinkedIn groups.
LinkedIn groups are a great way to connect with other professionals and job seekers in your career field and share ideas and resources. Active group participation will help you land an interview or even a job. 
 It's also an excellent way to promote yourself and your business – just be sure not to spam the group with self-promotional content.
5. Connect with other professionals.
When you connect with other professionals on LinkedIn, you're increasing your chances of being seen by potential clients or employers. So, don't be afraid to reach out and connect with people in your network. It is a wise way to invest in your career. 
6. Use LinkedIn ads.
LinkedIn ads may be another valuable tool for your audience expansion. You can tailor your advertisements to a particular audience, converting them into prospective leads or clients.
7. Host a webinar or event.
Webinars and events can be a great way to promote yourself on LinkedIn. You can use them to share your expertise, serve as a career advice expert, and help people to find an answer to the question, "What job is right for me?" 
8. Offer a freebie.
Everyone loves free stuff! If you have a helpful eBook, guide, or template, offer it free in exchange for an email address. It is a practical strategy to diversify your audience and expand the mail list.
Bottom Line 
These are the most common methods of promotion on LinkedIn. And this explains what Linkedin is and why this platform is so important. You can always mix and modify each of them to find your own unique approach for the best result.