There are many instances when you may intend to update your Windows system. However, every update process is unique, and some of them can quickly leave you with lost data. Do not fret because there are several ways to restore lost data on a PC. 
Some of the reasons why you can lose data on your Windows 10 computer while updating the system include: 
Unexpected update sequences: this may be caused by updates that run in the background. This is because Windows 10 does not offer the option to pause or even delay the updates. 
Buggy security Windows Updates: These are caused by problems in the updates system that result in erratic updates leading to data loss.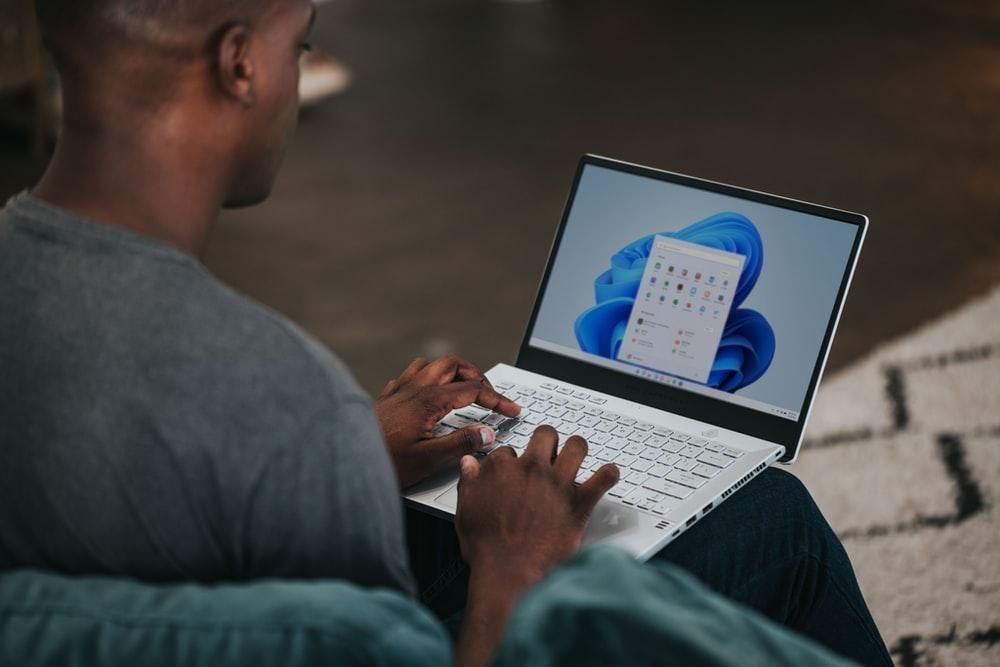 If these problems occur, you will lose some data while updating your Windows system. However, if you want to upgrade from Windows 10 to Windows 11 without data loss, you must follow our recommendations and safe Windows update methods. This article focuses on giving you some of the ways to recover files after a windows update. Read on to find out more. 
Method 1: Recover Data With The Administrator Account
If you have upgraded from Windows 7 to Windows 10, there are many chances that you created a Microsoft account. If this is the case, your data now resides within the Administrator account. 
Because the Administrator account is initially disabled, follow the steps below to recover or regain access to your files. 
Step 1: Launch the "Start" menu.
Step 2: Key in "Computer Management" and tap on it.
Step 3: Locate "Local Users," move to "Groups," and finally "Users." 
Step 4: Locate the "Account is disabled" box and uncheck it. 
Step 5: Click on "Apply" and then "OK." 
Now sign out of the current account and sign in with your admin account. This way, you will regain access to your data. 
Method 2: Recover Files Using Data Recovery Software
Making data recovery with file recovery software is one of the most successful methods to recover files after a Windows update. One of the best software to use is Disk Drill offered by CleverFiles. 
You can use this method to complete a data recovery process successfully because when data is deleted, it is never completed completely. Follow the link if you want to look at some of the free file recovery tools reviewed. Here is the step-by-step process to recover files with Disk Drill – one of the best data recovery software in the market.
Step 1: Download and install Disk Drill. You can also do this with a USB drive or download the app from Apps Store. 
Step 2: Launch the software and select the disk containing the lost files or go to the partition where you initially stored the data. 
Step 3: Scan for lost files by tapping "Search for lost data." 
Step 4: Select files for recovery. 
Step 5: Save the data you have recovered from the scanning process. 
Method 3: Uninstall The Update
If you feel that the update you carried out on your computer system is the primary cause of lost data on your computer, uninstalling the update is one sure option to recover them. Remember, you can always perform data recovery for PC after the updates and even get them back again if you must. Here is the step-by-step process. 
Step 1: Open "Settings."
Step 2: Locate "Updates & Security on the settings menu and click on "Windows Updates." 
Step 3: Click on the "View Update History" and proceed to "Uninstall Updates." 
Step 4: Type in the buggy updates ID into the search box. Press Enter. You can also check the version of your Windows quickly by pressing "Windows key + R and "Winter" then "OK."
Step 5: Now restart the PC after uninstalling the updates. You should be able to access the files you lost now. 
Alternatively, if this process fails, you can recover your files by opening "File Explorer" and then "C:/Users/. 
Method 4: Recover Files From A Previous System Restore
Windows uses a system restore in most of its operating systems. Here, you can recover lost files by rolling back the settings to an earlier point. Follow the steps below to restore your Windows 10 PC. 
Step 1: Open "Start."
Step 2: Key in "Create a restore point." 
Step 3: Click the result that comes up first and enter the system properties. 
Step 4: Click on the "System Restore" button. Remember, you will only be in a position to click on the button if your PC has a restore point. 
Step 5: Click on "Next" and select your desired restore point. 
Step 6: Click "Close," followed by "Next" and "Finish."