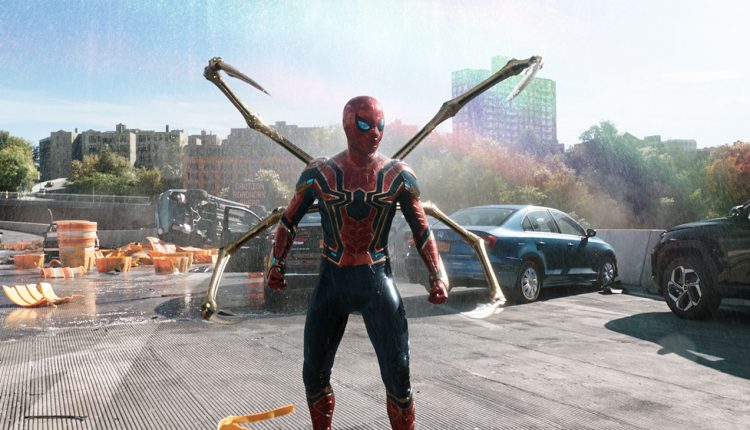 "Spider-Man: No Way Home" Tickets Selling for $10k on eBay
So, the third Tom Holland-starring "Spider-Man" film is already creating quite a web of intrigue. Every time rumors of a new trailer or poster hit, the internet lost it's damn mind. Then, add in the news of a NEW trilogy of Holland "Spider-Man," revealed by Sony Pictures' Amy Pascal…madness. Pure madness!

Tickets for "Spider-Man: No Way Home" went on sale yesterday (November 29th), and promptly crashed pretty much every ticketing site out there. Surprising no one, it also set some pretty impressive records, coming in at the same rate/level as 2019's "Avengers: Endgame."
But, of course, the news doesn't stop there. Turns out those 'fans' who did manage to book tickets for opening day…are now scalping those tickets for absolutely RIDICULOUS amounts.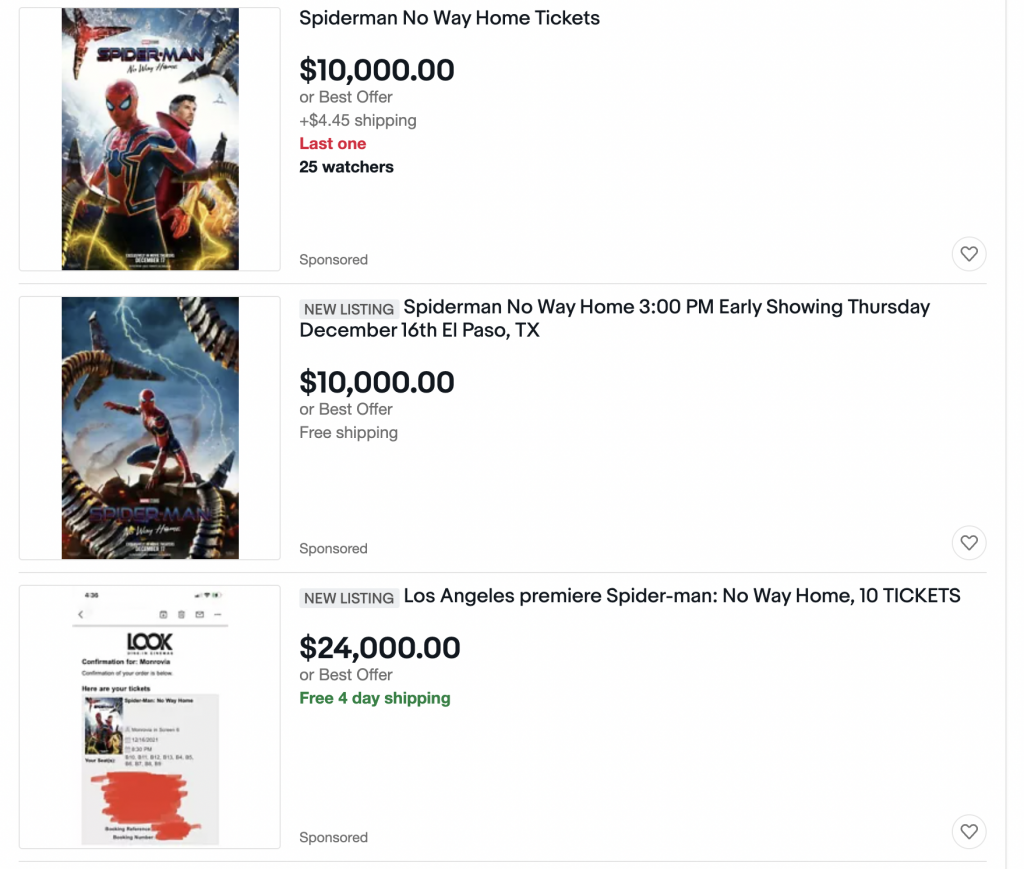 Like…$10,000 for one freaking movie ticket?! Don't fall prey to one of these listings, ok? Just…don't.

"Spider-Man: No Way Home" will hit theaters on December 17th, 2021.

Sign up to Receive the NERDBOT News!
[tipjarwp]