Yes I realize that the statement is quite a large one. For something to be the best book ever means a lot. But with this new book I've found, I really mean it. "Godzilla vs. Kong: Sometimes Friends Fight (But They Always Make Up)" is great book for teaching young kids 0-10 how to be a good friend.
Honestly the book is great for all ages since I get such a kick out of it myself. But for the sake of academics we're going to say that it's good for the ages specified above. It's got simple vocabulary that a first through third grader would be able to tackle. It's even got a counting game built in that is good for smaller children.
The messages in the book are super wholesome and the images that go along with it are cute. The book surrounds our two favorite characters. Godzilla and Kong learn how to play with one another and though they may disagree they are still friends at the end of the day.
---
Movie monsters Godzilla and Kong teach young readers how to be friends even when times are tough.

Being a good friend isn't always easy for kids, and it's really not easy for giant monsters. Godzilla vs. Kong: Sometimes Friends Fight (But They Always Make Up) pairs 10 tips for how to be a good friend and prompts to practice counting with adorable scenes of Godzilla and Kong working out their differences. 

Playful Learning + Pop Culture Bonding: Parents, grandparents, and grown-ups can introduce kids to beloved movie monsters Godzilla and Kong.
Social/Emotional Intelligence: Helps kids explore and identify their feelings, and develop empathy and kindness.
Supports Essential Skills: Young learners can practice counting, learn number awareness, and develop early literacy skills. 

Amazon
---
What's really nice about this is that it's a board book so even if your small teething child gets to it, it's going to survive. I bought one of these on Amazon, and I recommend it to anyone who loves Kong and Godzilla and want to get their kids into Kaiju or big monsters.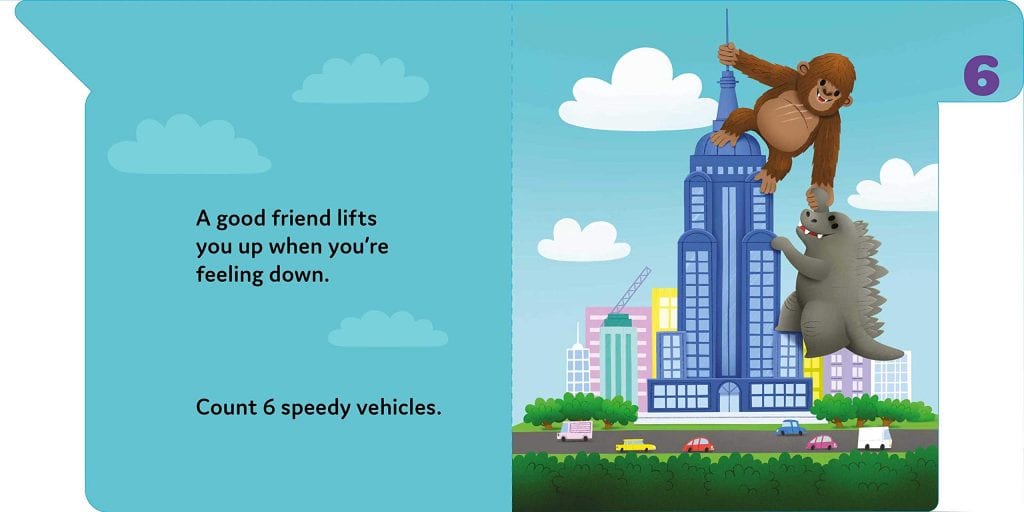 DISCLOSURE: This post may contain affiliate links. Meaning when you click the link and make a purchase, we receive a commission, which helps Nerdbot keep the lights on.