Just when you thought it couldn't get better??? worse??? than white girl wasted- here comes White Claw with a new release. White Claw Surge (no relation that 90s soda we all remember), which comes in two flavors, will raise the canned beverage's ABV (alcohol by volume) from 5% to 8%.

As an alcoholic beverage, White Claw should NOT be consumed by anyone under the age of 21, ok? Just….don't do it.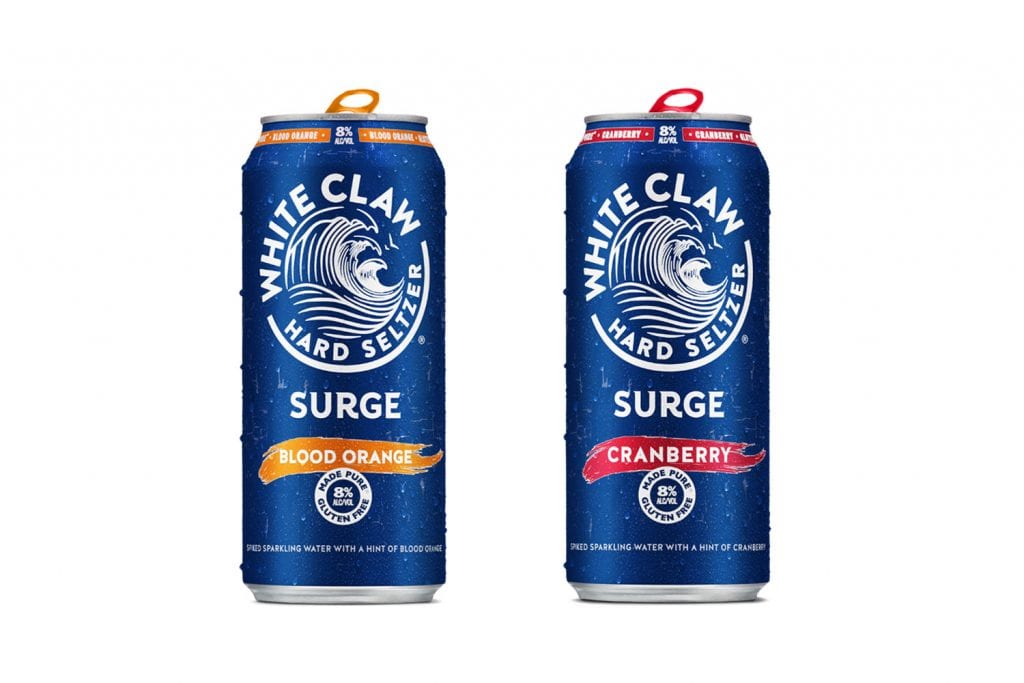 White Claw Surge comes in two flavors, cranberry and blood orange.
 The brand also announced four new flavors of their regular 5% offerings- mango, strawberry, pineapple and blackberry-  which will be available as the White Claw Variety Pack Flavor Collection No. 3. Enjoy responsibly.

Let's take a minute to remember the REAL Surge, though.