Why have your shoes smell like stinky feet when you could have them smell like bacon!? Oscar Mayer is giving away some bacon scented laces in a sweepstakes online. The packaged meat empire will be giving away 1,500 pairs of the scented shoelaces.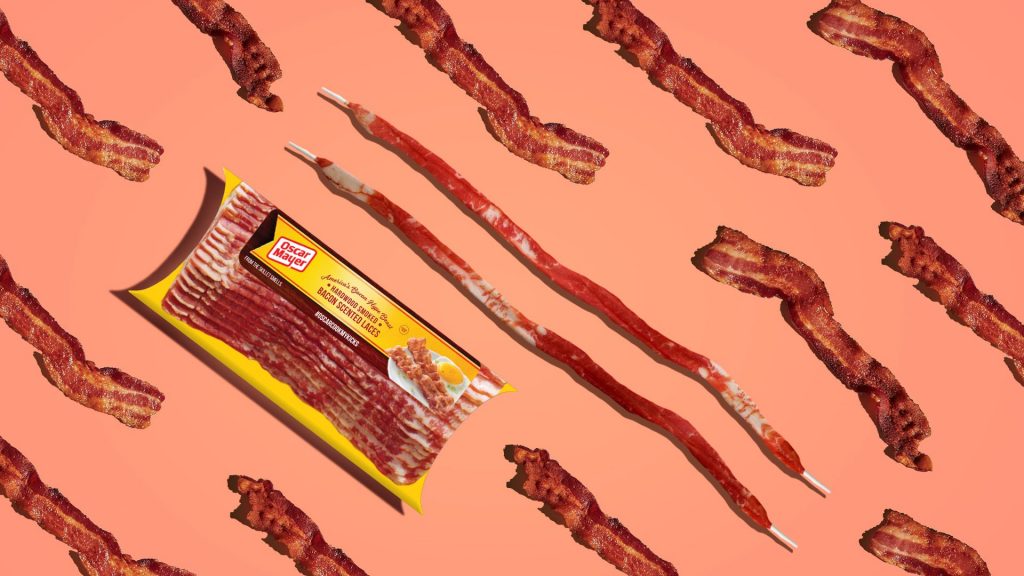 "Happy #AirMaxDay," Oscar Mayer tweeted Friday. "To celebrate the re-release of the Air Max Bacons, we're dropping bacon scented laces that'll make your kicks sizzle."
Oscar Mayer's limited-edition shoelaces are scented with actual Oscar Mayer Hardwood Smoked Bacon for a fresh-off-the-skillet look and smell. It's weird to be sure, but if you're THAT kind of weird you're probably awesome.
Starting March 26 through April 1, fans can enter to score a crispy pair of bacon-scented laces on Twitter using #OscarCookMyKicks and #Sweepstakes. Following your tweet, Oscar Mayer will select winners beginning 4/2.