Toynk.com happily announces the arrival of six new Minecraft plush toys. Each Minecraft plush from the manufacturer JINX, INC. features a different character from the popular videogame, Minecraft. All Minecraft plush toys are officially licensed and feature the authentic pixelated design made famous by the bestselling game. 
Ender Dragon Plush Toy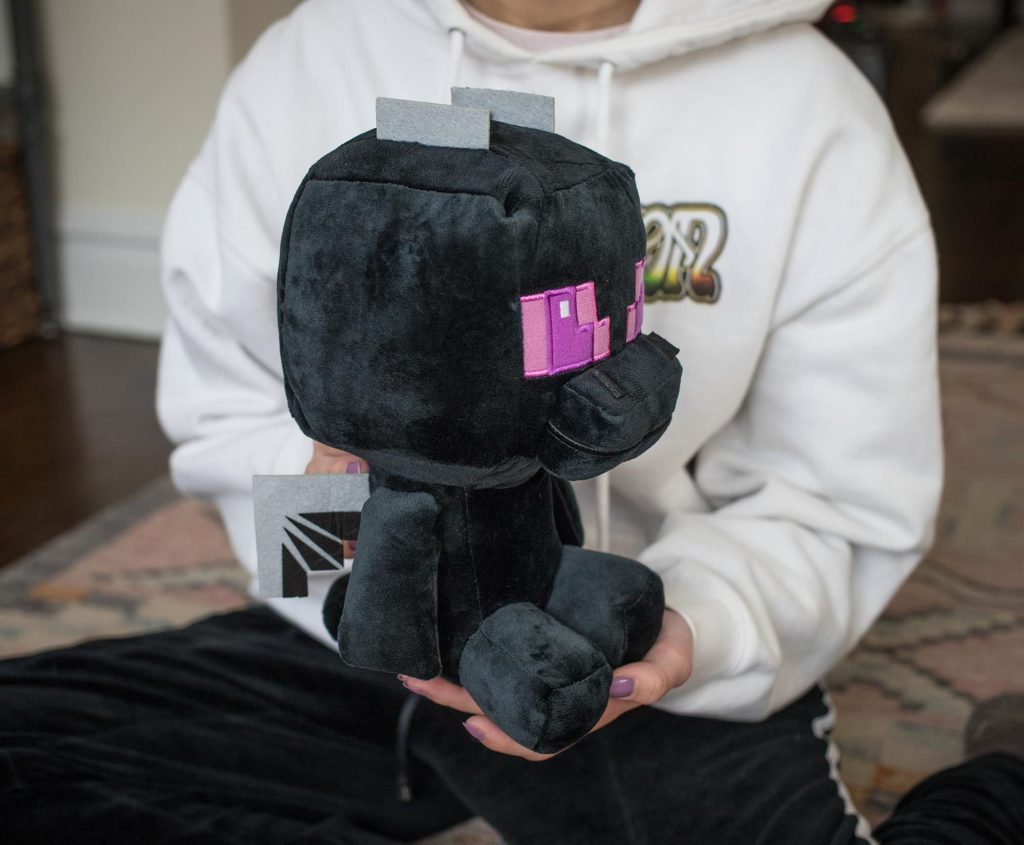 Specially crafted with an authentic in-game design, the Minecraft Adventure Series Ender Dragon Plush Toy is based on the hostile mob boss Ender Dragon from the End dimension. This 9-inch plushie features pixelated detailing and embroidered designs, including the character's signature purple eyes, gray horns, wings, and fuzzy black body. The Ender Dragon plush toy doesn't breathe fire so you can enjoy cuddling up with the small-scale version of the flying terror. 
Panda Plush Toy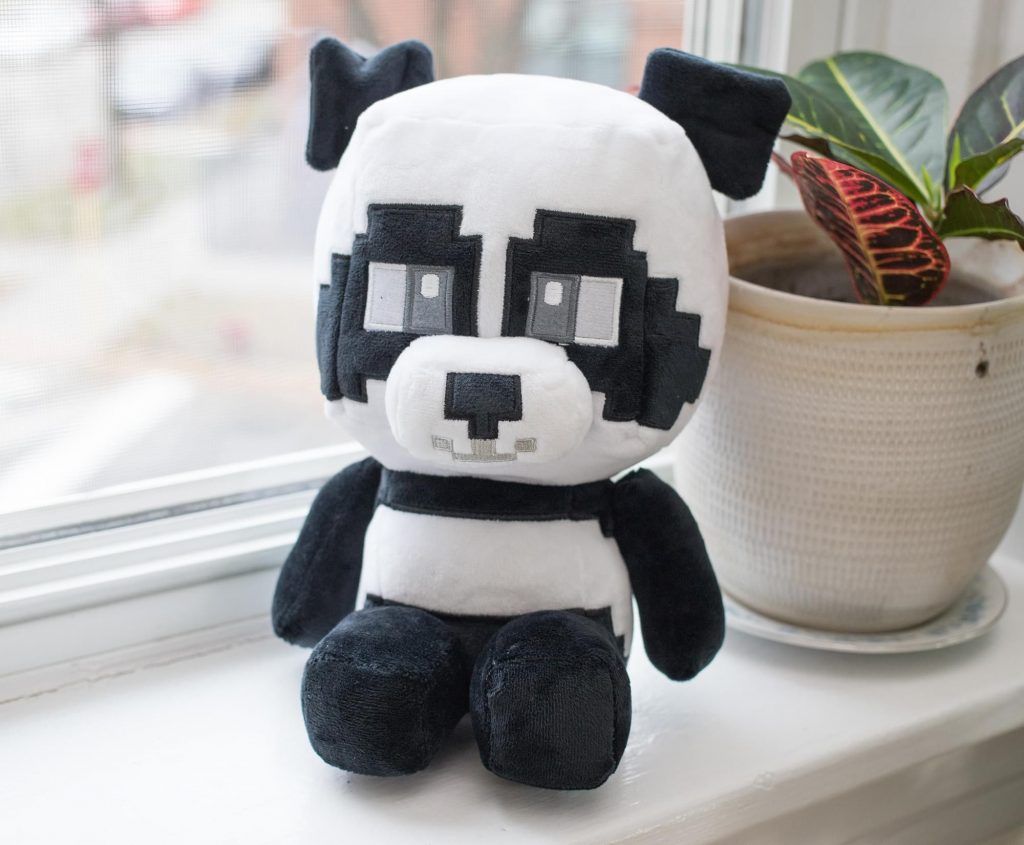 Enter into the Bamboo Jungle Biome with the adorable Minecraft Adventure Series Panda Plush Toy. Featuring all of the classic qualities of a stuffed teddy bear combined with fun video game styling. This collectible stuffed animal toy is based on the passive Panda mob that spawns in the Bamboo Forest. This 9-inch plushie features pixelated detailing and embroidered designs, including the character's black-and-white patterned fur coloring. Made from premium-quality polyester fiber, the soft-touch design makes this lazy and bamboo-loving plushie extra huggable. 
Siamese Cat Toy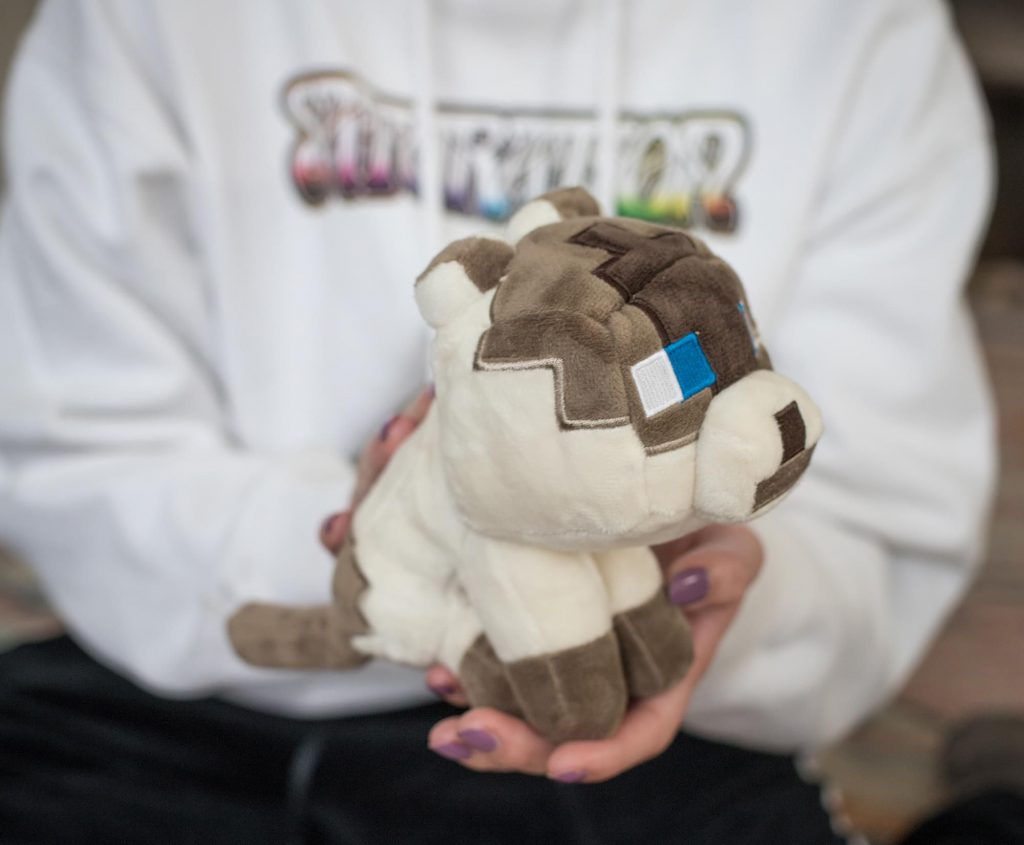 The cuddly Minecraft Happy Explorer Series Siamese Cat Plush Toy measures approximately 5.5 inches, making it the perfect size for play or display. Cuddle up with your favorite quadruped from Minecraft. Made with 100% soft polyester, the synthetic Velboa fibers give the plush toy its soft faux fur and snuggly features. The Siamese cat features embroidered detailing with the signature pixel look, including blue eyes and patch-like coloring.
Diamond Key Golem Toy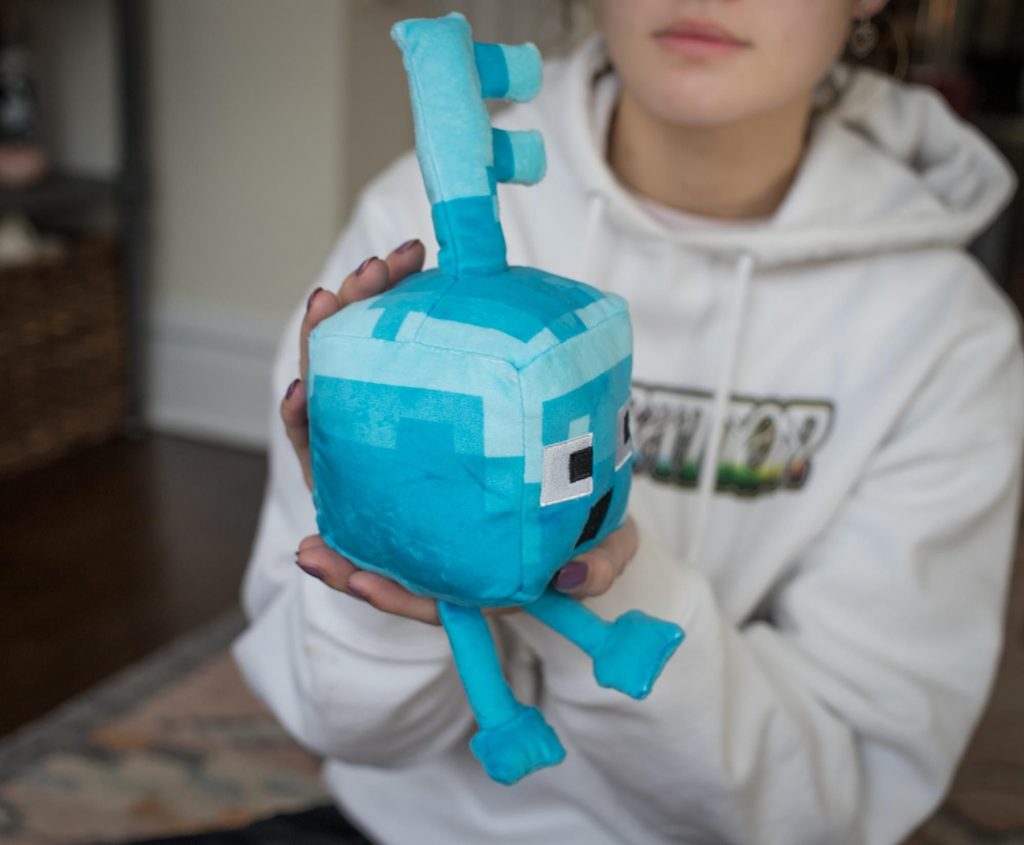 Unlock a huggable experience with the Minecraft Dungeons Happy Explorer Series Diamond Key Golem Plush Toy which measures approximately 7 inches. Inspired by one of Minecraft's key items (pun intended), this game-authentic Diamond Key Golem is sure to please fans. The Diamond Key Golem features pixel-style embroidered detailing, including a blocky face with multi-toned blue coloring. The compact design and bright color make this plush perfect for cuddling and display. 
Bee Toy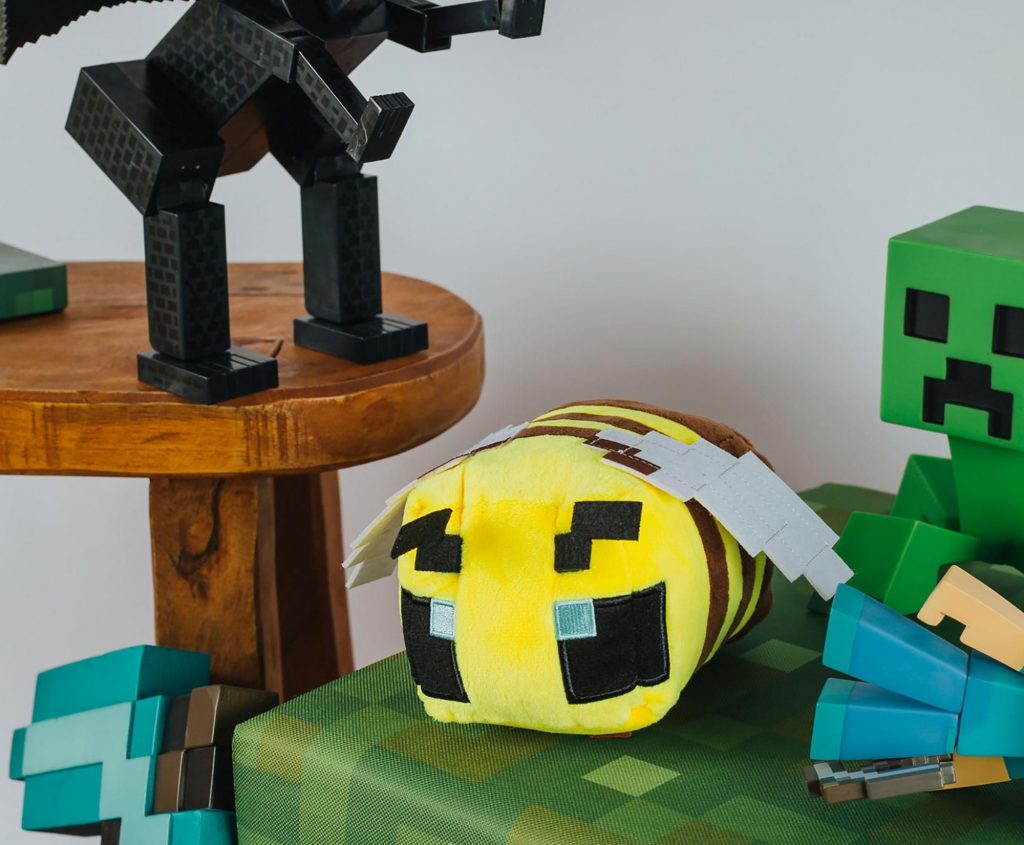 The buzzing-ly cute Minecraft Happy Explorer Series Bee Plush Toy measures approximately 4.5 inches. Now is your chance to cuddle up and buzz around with your favorite pollinator. The plush design is made with quality polyester Velboa fibers, making this stuffed animal extra soft to the touch. Inspired by one of Minecraft's mob creatures, this game-authentic Bee from the Happy Explorer Series is a must-have. The pixel styling features embroidered detailing and includes wings, legs, and antennae. As soon as this cute little bee arrives at your home, you'll know what the buzz is about. 
Gold Key Golem Toy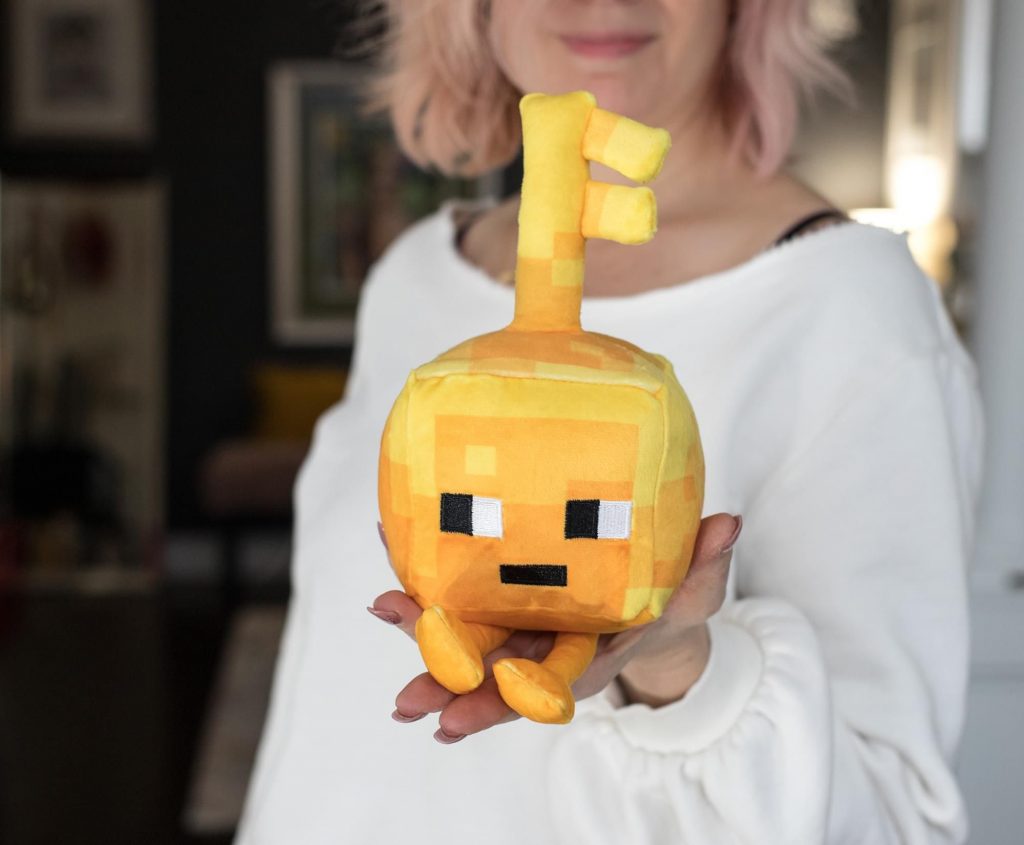 Perfect for playtime or displaying, the adorable Minecraft Dungeons Happy Explorer Series Gold Key Golem Plush Toy measures approximately 7 inches tall. Unlock the next level of huggable comfort with this Gold Key Golem toy. Made from high-grade polyester Velboa fibers, the top-quality craftsmanship of this stuffed toy ensures it's super soft to the touch. The pixel-style detailing includes an embroidered face, yellow-cubed body, and small legs.
Brownstone Torch Standing Floor Lamp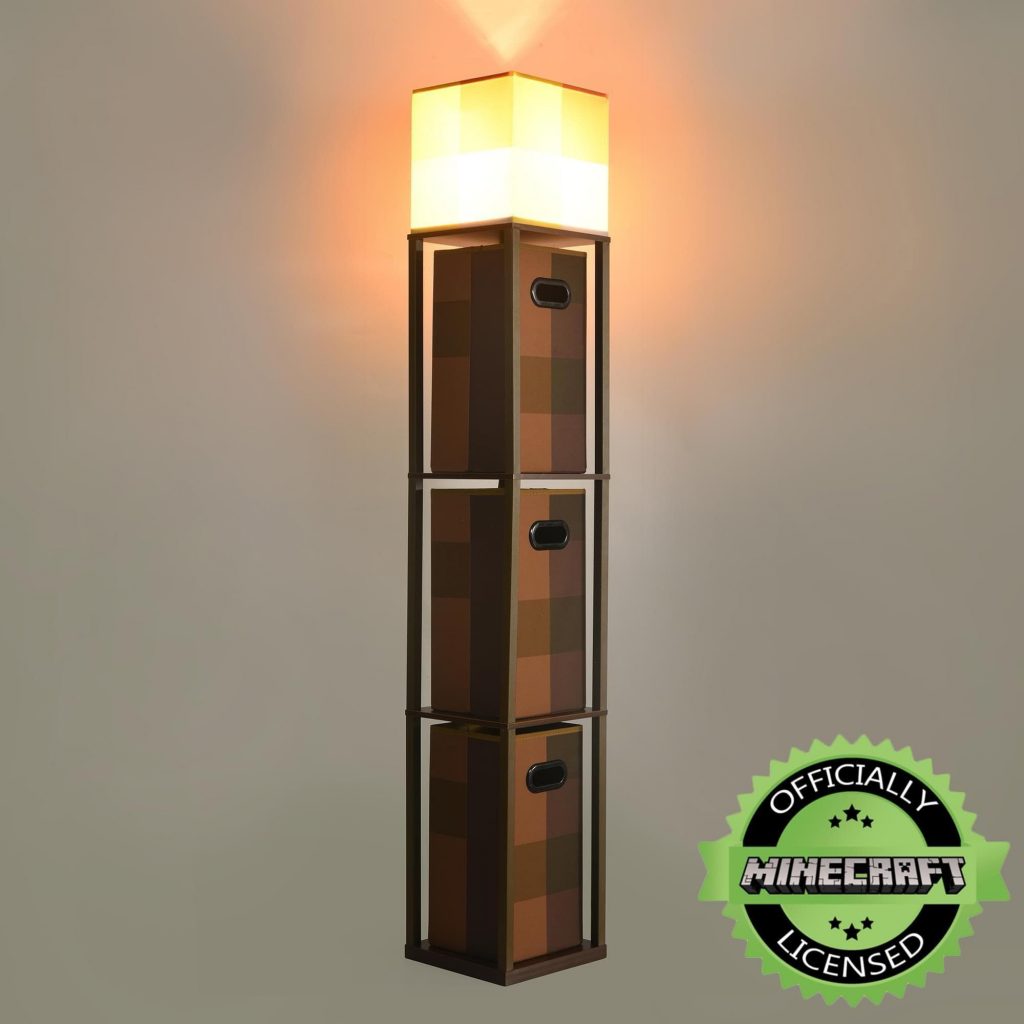 Store your new Minecraft Plushies in the impressive 5-ft tall Minecraft Brownstone Torch Standing Floor Lamp. The much-needed storage space built into this lamp with the three included storage bins is perfect for storing your Minecraft memorabilia.  The overall aesthetic is a Minecraft Brownstone Torch to help your favorite Minecraft collector light up their space in style. 

Check out the Minecraft home goods collection at Toynk to find the perfect addition to your man cave, movie den, or child's bedroom. Purchase your officially licensed Minecraft Plush at Toynk.com 
DISCLOSURE: This post may contain affiliate links. Meaning when you click the link and make a purchase, we receive a commission, which helps Nerdbot keep the lights on.