In order to make it across the treacherous Stadhavet Sea, the Norwegian Coastal Administration has approved a tunnel that would make the journey much easier. The Stad Ship Tunnel is planned to bypass the Stad Peninsula in Stad Municipality in Vestland Country in Norway. They intend to burrow through the Stadhavet peninsula in northwestern Norway to allow ships to tunnel through without worry of conditions.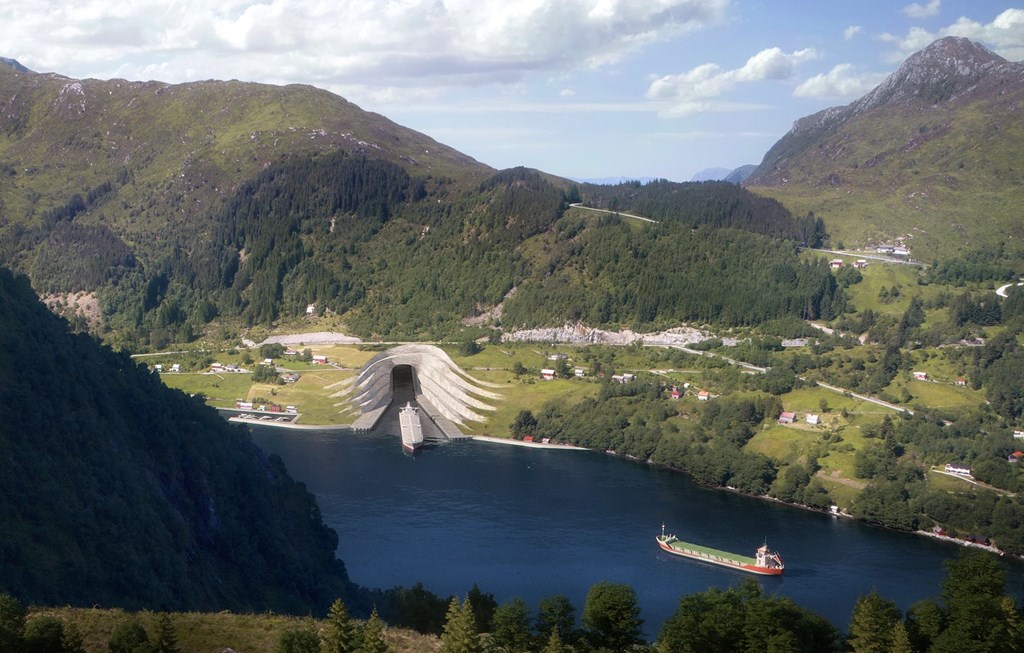 Why?
To prevent ships from having to wait days or sometimes weeks in harbor due to bad weather. Keeping cargo shipments on time and cutting down costs for fuel. This underpass will be built to deal with large ships as well as smaller ferries and boats.
The tunnel will be 118-feet wide and cost somewhere around $2.8 Billion Norwegian kroner. To make that easy for Americans to understand it's about $330 Million USD. They're saying that construction will take between three to four years and will start in 2022.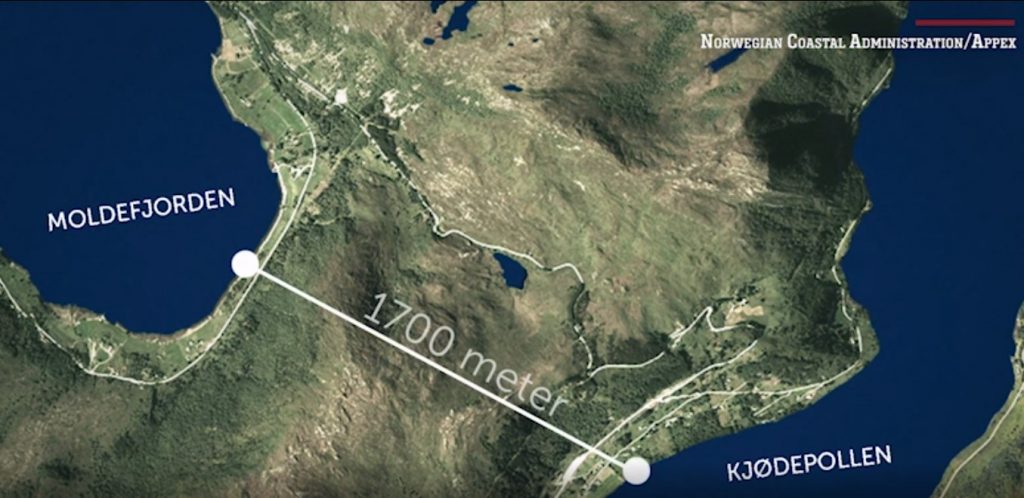 "It's a project that has been planned for decades. So it's very pleasant to finally be able to start the construction work in one year."

Terje Andreassen from the Norwegian Coastal Administration tells CNN Travel.
The intent of the tunnel is to help ships because often they have to deal with rough tides and bad weather. The coastline outside of the peninsula is "the most stormy area in Norway", according to Andreassen.
How?
To build the tunnel they will have to burrow via underground drilling and pallet rigs. They will probably have to remove some buildings and about three million cubic meters of rock.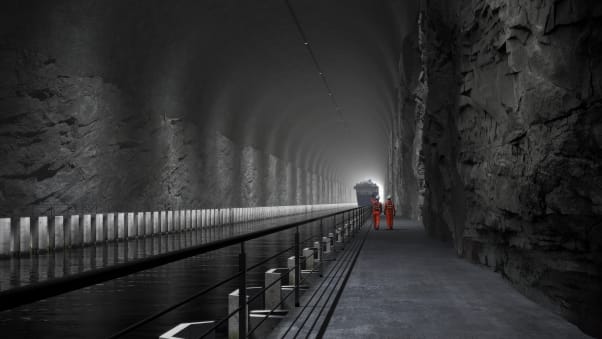 The tunnel will be open in different directions at different times. There will be a traffic light system in place to ensure safe travel. The Stad Ship Tunnel has a projected completion date of 2025.
Did You Know?
Fun Fact: It was first proposed in 1874 but shortly after there was an article in the same paper about a railway that would cut across the peninsula instead. It would raise the boats onto wagons and be they would be hauled across by land. The cost of construction for this method was half as much as the cost tunneling through.