As February approaches, so too does the latest free update and seasonal event in Animal Crossing: New Horizons. You might be wondering what you'll receive for participating in this event, how it will play out, or which NPC will be returning for the event for past players to enjoy.
The morning of the event, players will receive a pair of maracas in the mail to shake around and create music with. The snowflakes that we see floating around right now will be temporarily replaced with beautiful feathers (you can catch them with your net the same way that you can with snowflakes). You can give them to Pave, the peacock NPC visiting us for the event, and she'll give you the new items to be added with this coming update.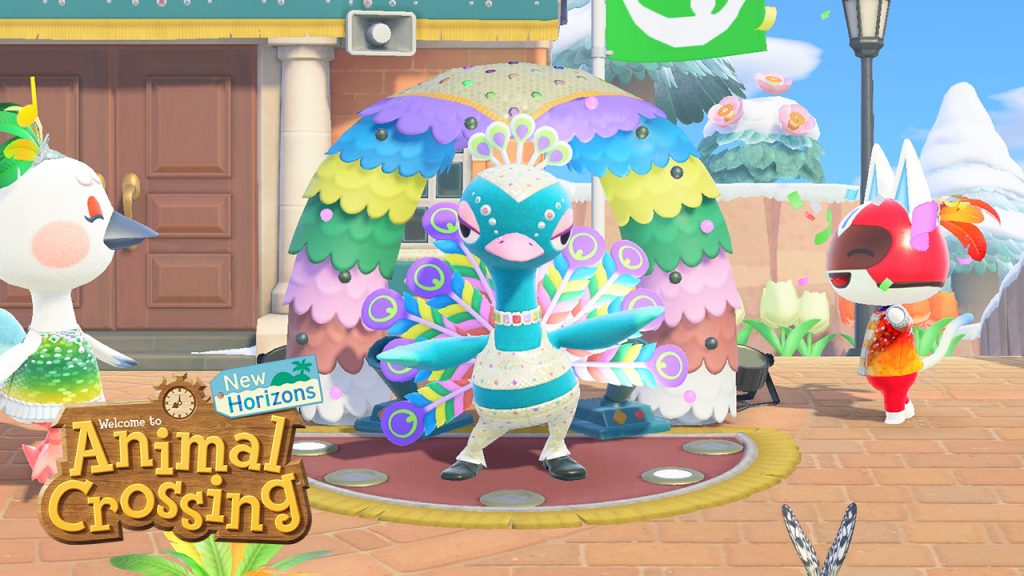 Before you run around catching feathers, you may want to check the seasonal items in the Nook Stop first. Valentines Day is being featured, with a box of chocolates and a bouquet in the shape of a heart of pink roses. They're available February 1st-14th.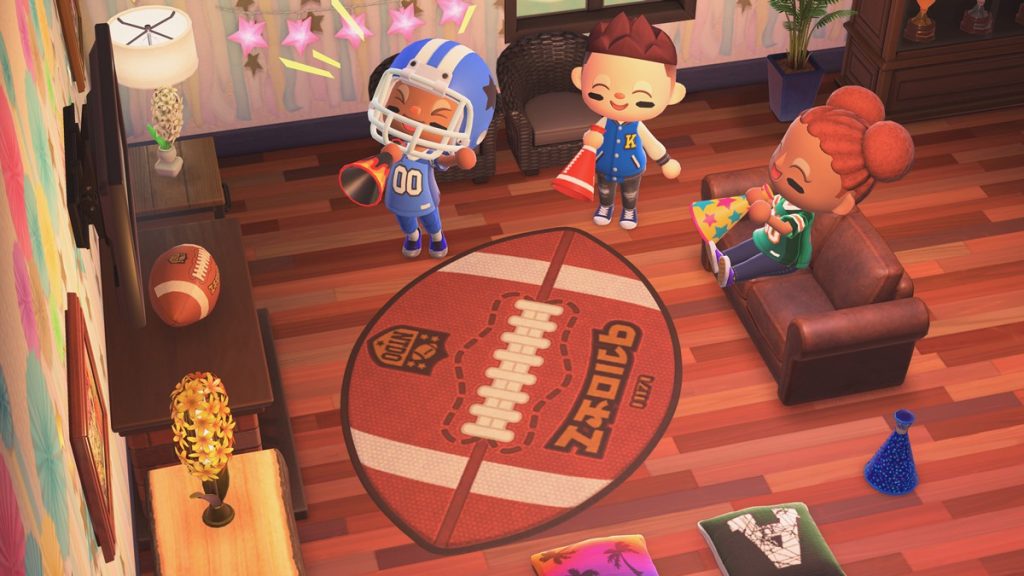 For you sports people, you can now obtain a cheering megaphone and American football rug for your home. The megaphone can be in different styles, so make sure to check the Nook's Cranny everyday for variants. They're available January 15th through February 15th.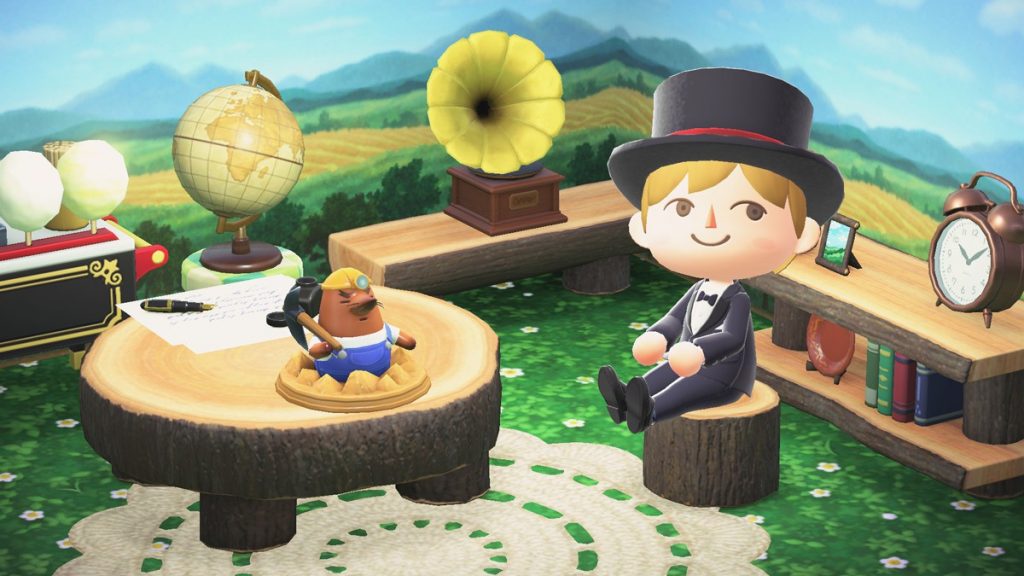 Pause your marathon of "Groundhog Day," and check Nook's Shopping for your very own small statue of Animal Crossing's own groundhog, Resseti. We don't think he'll be out and about as an NPC, but you can still enjoy his presence as a decoration somewhere on your island. He'll be available January 25th to February 2nd.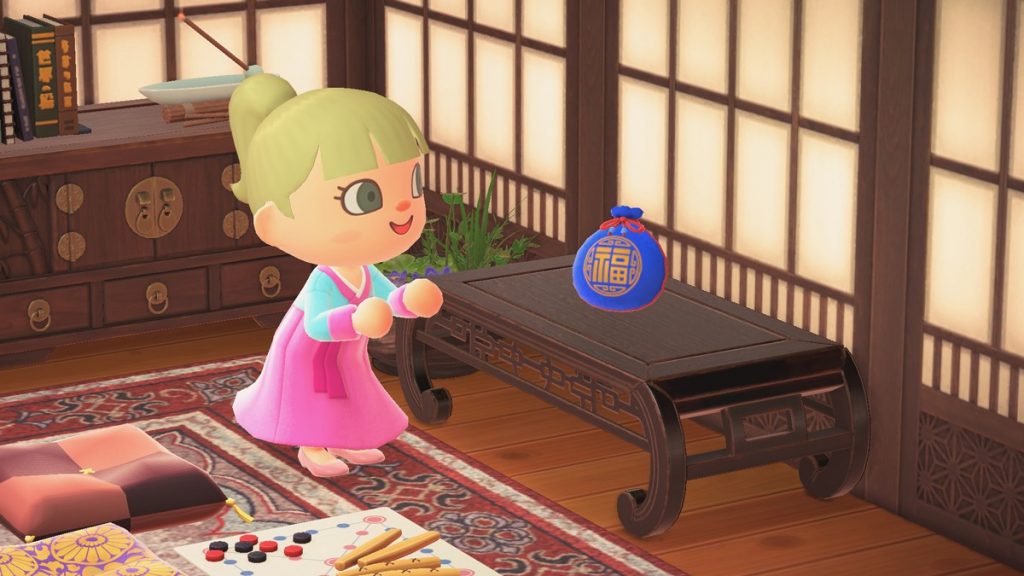 For the Korean New Year, you'll be able to receive an adorable little blue, red and gold pouch to decorate your home. You can find this item in Nook Shopping January 10th through February 18th.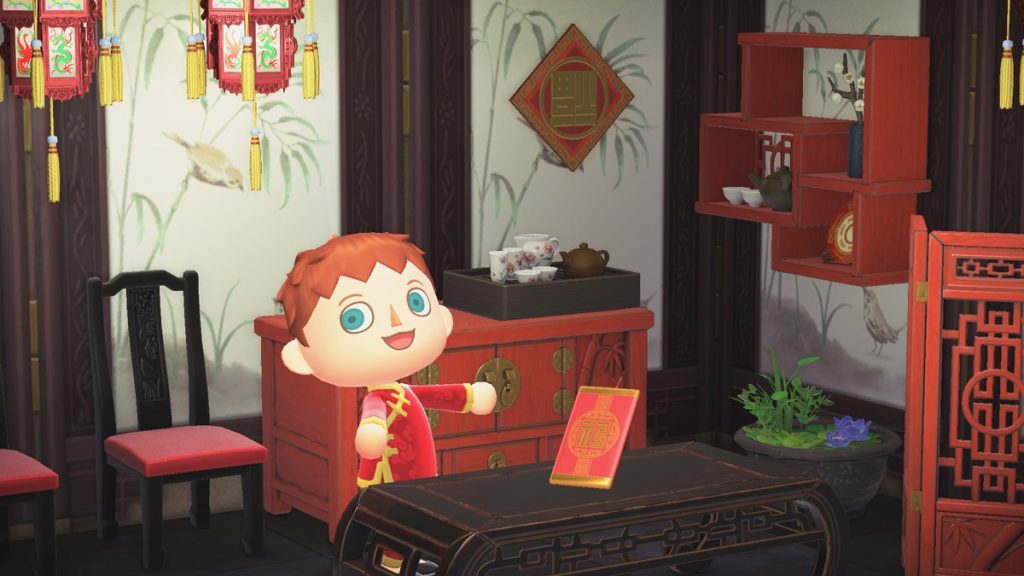 Need a little extra luck and good fortune? Then make sure to check the Nook Stop for the Chinese New Year item, a red and gold envelope. It's available January 10th through the 17th.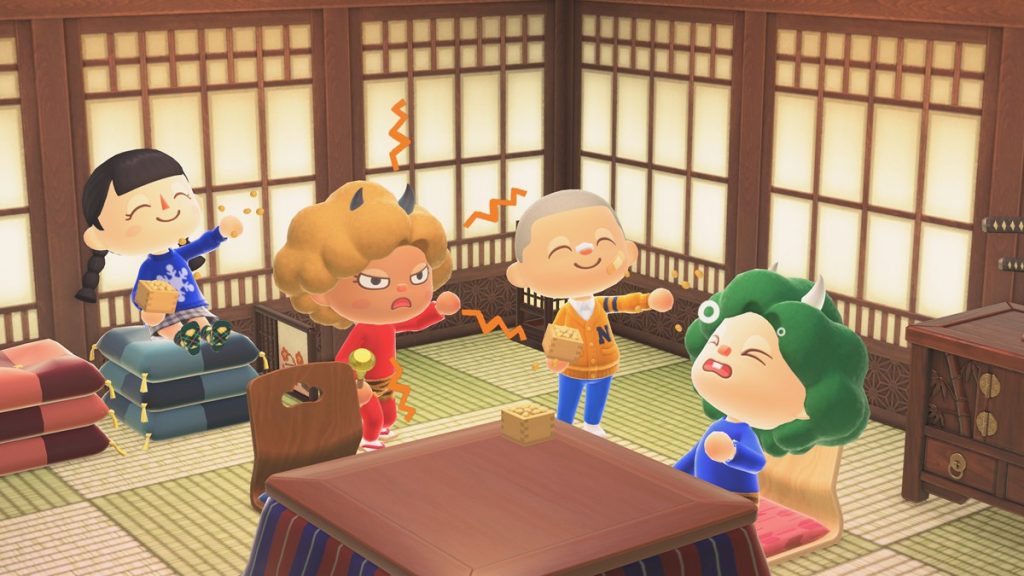 Last but definitely not least, the beloved bean tossing kit from Animal Crossing: New Leaf makes a return in New Horizons, for the holiday Setsubun. There's also an ogre costume that will be available for purchase in the Able Sisters, beginning on February 1st. The bean tossing kit will be available in the Nook Stop until February 3rd.
There's also 4 new reactions! Feelin' It, Let's Go, Viva, and Confetti. They can be purchased for 19,800 bells in the Nook's Cranny, February 1st through the 15th.
But that isn't all- there's new rotating items in the seasonal corner of Nook's Cranny, starting February 1st. In addition to the new items, there's new clothes to be found too. The Able Sisters' boutique has new dresses, jackets, trousers, and headgear, all available in 4 matching colors.

And, March 10th, also known as Mario Day, there will be Mario-themed furniture and items available as well.