It should come as no surprise really that Thomas Kinkade's studio is creating artwork based on "The Mandalorian." They have been creating Disney artwork for the past 16 years starting out in 2005 by painting an original Kinkade for the house of mouse's 50th anniversary.
The studio has come out with four paintings so far showcasing scenes based on different episodes from the Disney+ hit show "The Mandalorian." I would expect that this is only the first wave of what will soon be a bunch of Mandalorian images to buy.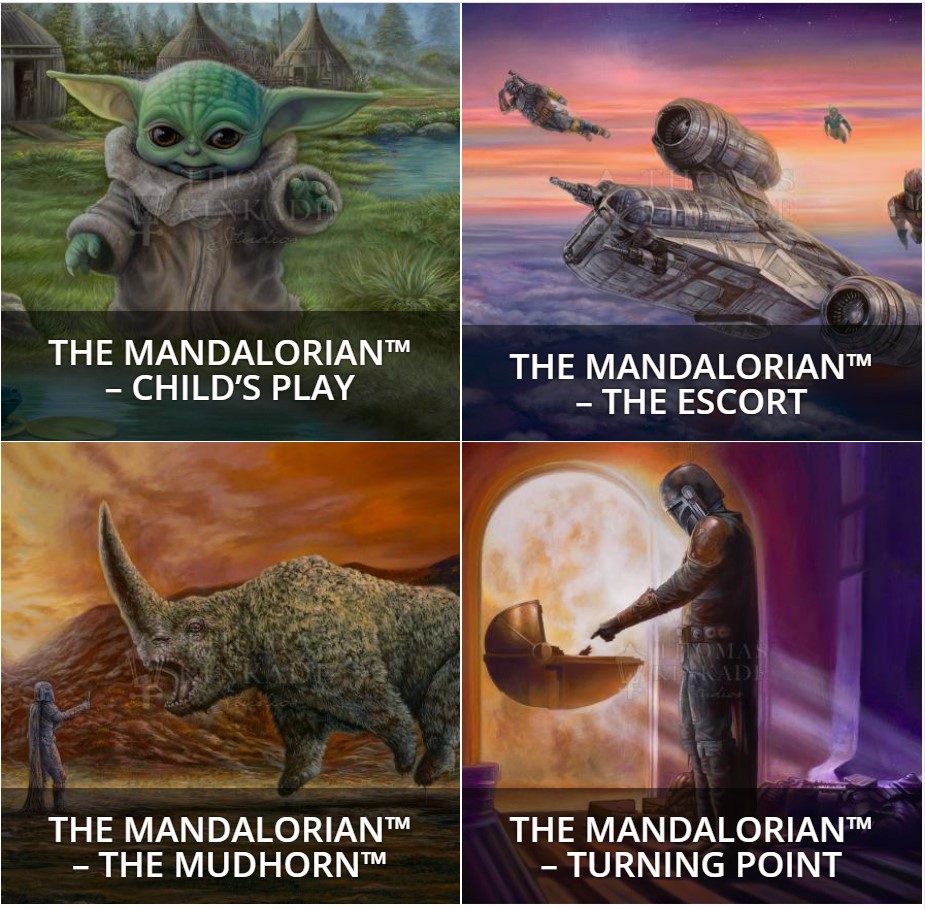 What makes these unique in the way of Kinkade is that the signatures of the artist is going to be on the artwork. Kinkade studio artwork usually doesn't have the artists signature since it's treated as a mill for artwork that is the same look and style of the late Kinkade. These paintings in particular are being signed by Moore.
As far as artwork goes it's alright. I like basically all the ones that aren't that close up one of Grogu. I don't know but to me it's just missing the cuteness.
You can purchase these paintings from the website by clicking the link here. They range from $60 to $5,000 depending on what type of medium you select the image be printed on.