We are very pleased to report that Netflix has ordered a 4th season of their metal-singing-office-working raccoon anime, "Aggretsuko!" It's one of our favorites to have on in the background, and not just because >this< author identifies with Retsuko.
The news was announced by Netflix on the 23rd of December, with this adorable and rage-filled Santa art.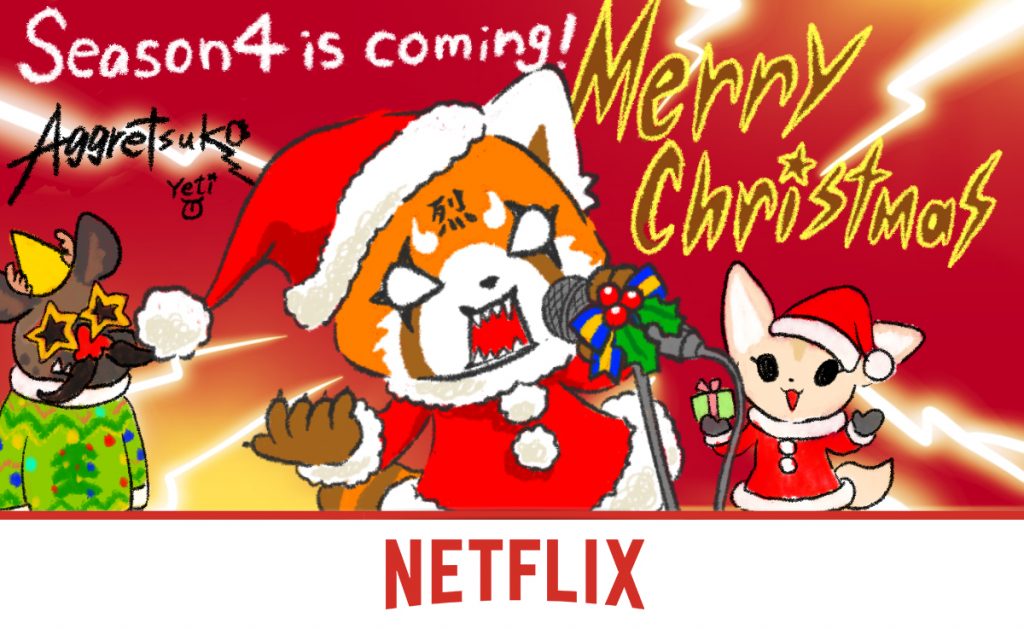 Seasons 1-3 of "Aggretsuko" are available to stream, only on Netflix.