Not a shocker- Amazon is highly aware of how popular their series "The Boys" is, and judging by how strong season 2 premiered for the digital streamer, a spinoff is a no-brainer.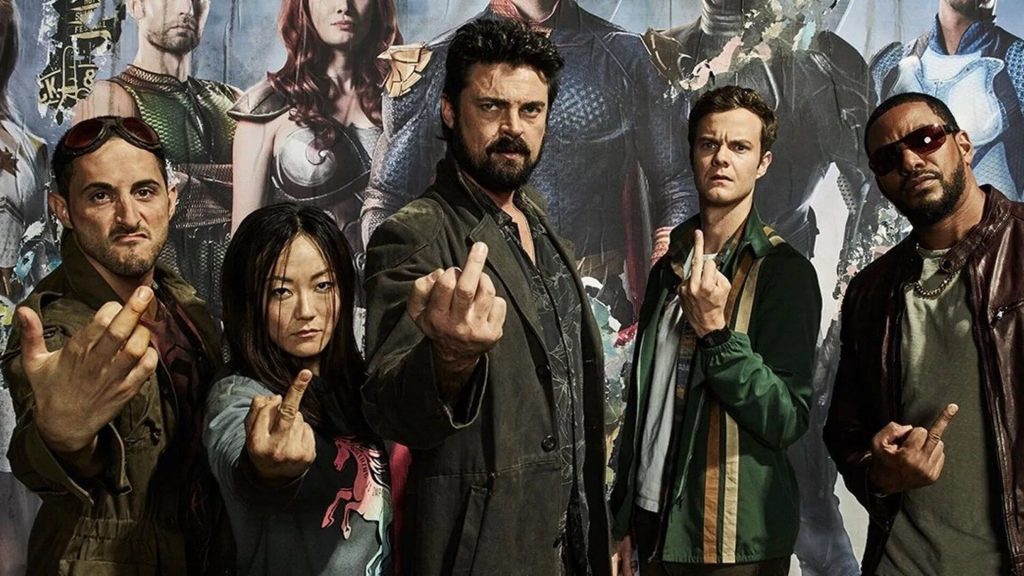 Yesterday, word started to circulate that Amazon had indeed begun fasttracking development on a "The Boys" spinoff, which will reportedly center around a young adult superheroes (or "supes") college in America that is run by Vought International.
Variety, who broke the news, calls it "irreverent, R-rated series that explores the lives of hormonal, competitive supes as they put their physical, sexual, and moral boundaries to the test, competing for the best contracts in the best cities."
Craig Rosenberg is reportedly in the hot seat as showrunner and executive producer, as well as writing the pilot.

We'll of course let you know what else we hear about this particular project.

Season 2 of "The Boys" hit Amazon earlier this month, and releases a new episode every week until the season finale on October 9th. A 3rd season has already been ordered, as well as an after show hosted by Aisha Tyler, also on Amazon.