Marketing can make or break a film. From the movie's poster to the trailer, how the film is represented to the public is critical to generating interest and ultimately, sales. In our current age where streaming services dominates the market, most films have to rely on movie posters to peak interest. These posters soar through the interwebs and consumers make split second decisions to learn more or ignore it altogether. This is why Netflix "Cuties" has stirred up a plethora of controversy weeks before its release.
"Cuties" a French film that premiered at the Sundance Film Festival this year and received critical acclaim, even winning the World Cinema Dramatic Directing Award. The film follows a young girl named Amy who lives with her mother in one of the poorest neighborhoods in Paris. After meeting her neighbor and her dance troupe, Amy wrestles with the religious traditions of her family and growing up in age of hyper sexualized internet culture.

The film was praised for its handling of sensitive subject matter as well as strong performances from their cast. Unfortunately, Netflix chose to omit pretty much everything important from this synopsis.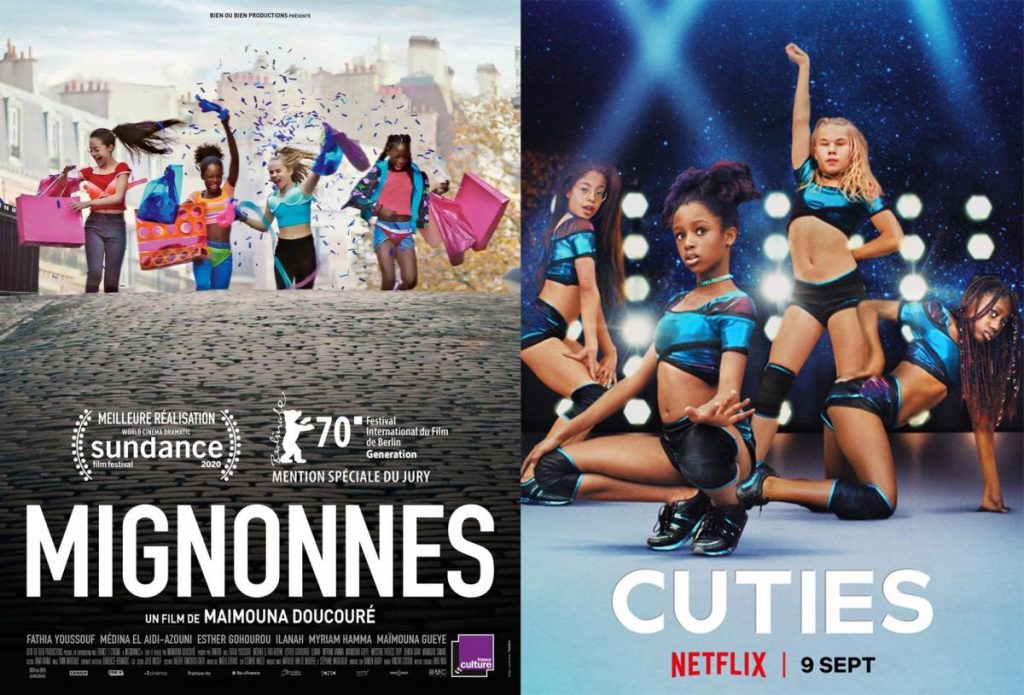 The film's promotional poster displays the young troupe is scantly clad dance costumes posing in what some would consider sexualized stances. As seen above, it is in stark contrast to the original french poster. The internet erupted and strongly criticizing the poster, calling it "disgusting" and "highly inappropriate."

The backlash was so strong it prompted Netflix to take down the poster and issue an apology.

"We're deeply sorry for the inappropriate artwork that we used for Cuties. It was not OK, nor was it representative of this French film which premiered at Sundance. We've now updated the pictures and description."
It is unfortunate that such a critically acclaimed film has been misrepresented so poorly. "Cuties" will inevitably end up suffering from it, as many who have seen the poster will immediately distance themselves from it.

There is even a petition to have the film removed from the streaming service's upcoming releases.

If you want to decide for yourself beyond the poster, check out the trailer here. It hits Netflix on September 9th, 2020.