The Satanic Temple, who believes whole heartedly in the separation of religion and state, is now offering scholarship opportunities to high school students. One needn't be religious to apply, and they are offering two $500 scholarships to 2020 applicants.
In order to apply, you need to submit a creative writing piece. That could be in the form of an essay, poem, work of art, or film answering one of two questions.
The two questions are great too. The first asks what applicants have done to promote the temple's tenets and mission. The second is probably my favorite prompt and something that everyone can relate to. According to CNN it asks for a description of a teacher who "crushed your spirit, undermined your self-confidence, and made you hate every minute you were forced to be in school."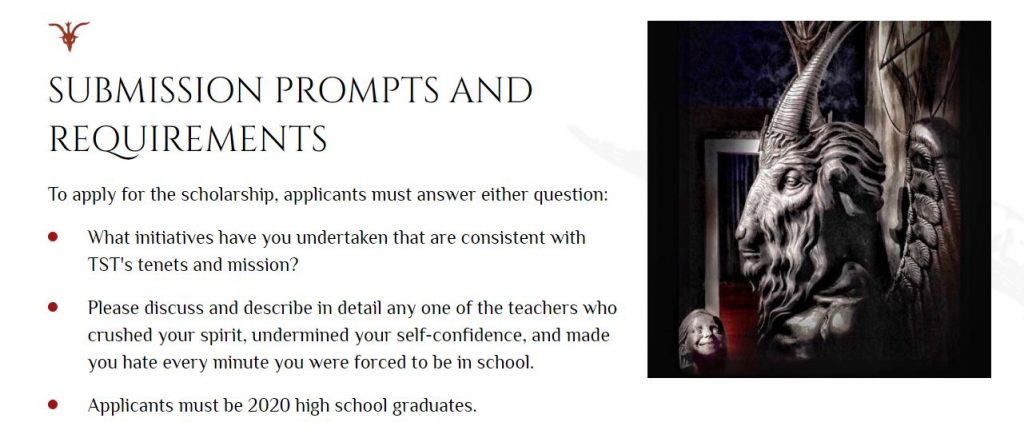 If that doesn't resonate with you, apply to other scholarships. Applications opened Monday and Malcom Jarry who is the organization's co-founder has said that as of now 50 applications have been received.
Applications for this scholarship will be accepted from July 20, 2020, at 12 PM EDT until August 31, 2020, at 11:59 PM EDT. Applications submitted after this specified date will not be considered.
Winners will be announced on September 15, 2020, at 6 PM EDT.
If you would like to check out the application page you can do so by clicking the link here.