I have a special fondness for those who put themselves out there on YouTube. And I love when they share how to be creative with supplies that you probably have at home. Take Epic Cardboard Props for instance. They make all kinds of cool sculptures out of cardboard and they not only show off their own creation, but teach you how to make your own. The one in particular I liked the best was this one on how to make your own Death Star. No guarantees on how this will turn out when you try it. But at least it's a weekend project to break up the boredom.
Epic Cardboard Props has made all kinds of things in the past and tend to focus on the nerdier aspect of creating. In the background you can see things like the Millennium Falcon, a Xenomorph, a Terminator 2 head and tons more. Pretty much all you need to do this is a rubber mat, cardboard, a compass, exact-o knives and a steady hand. Oh yeah and lots of glue and a glue gun.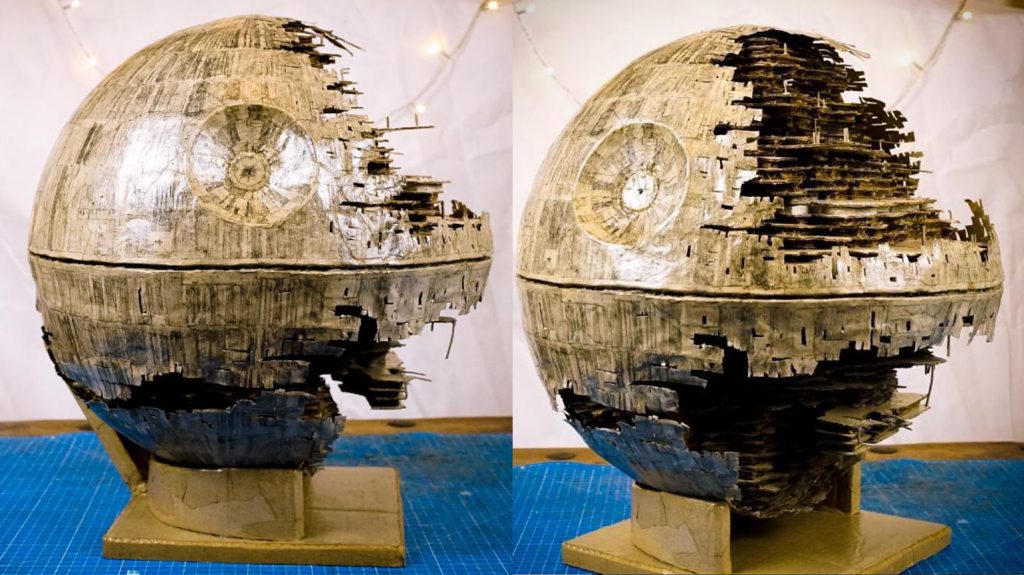 The final creation is really breathtaking and it would make a great centerpiece for your home. Maybe during a May the 4th celebration or even a Star Wars themed wedding. Heck this would be fun to make with the kids for a school project as well. I know that doing a report on the Death Star is one thing but making a diorama, that takes it to a whole new level.
Follow Epic Cardboard Props for more tutorials on how to make nerdy stuff. We know we will be!