Earlier today, The Pokémon Company held the "Pokémon Presents" stream on their official YouTube channel. It was an announcement video lasting almost eleven minutes. Introducing the stream was president and CEO of the The Pokémon Company, Tsunekazu Ishihara.

Ishihara promised several announcements during the stream before jumping right into it.
---
Pokémon Smile
First off, we get a look at The Pokemon Company's new tooth brushing app, "Pokémon Smile." The video begins by showing parents desperately trying to get their young children to brush their teeth. Suddenly, one of the mothers opens the "Pokémon Smile" app and her child happily goes to the bathroom sink. Opening the app, we see the child's face adorned with a Pikachu hat. There also appears to be a timer at the top and a Pikachu walks into the bottom of the frame. As the child brushes, the app shows cavity-causing bacteria being blasted away by the Pikachu. If the child brushes well enough, they can catch their new Pokémon at the end. The app is free and available to download now on Google Play and the Apple store.
---
Pokémon Café Mix
According to Ishihara, this next title "combines puzzle game play with a vibrant Pokémon cafe setting." In this game, you play as the owner of a cafe. All of your customers are Pokémon and you make them delicious drinks and food by solving puzzles. Each puzzle tasks you with swirling around Pokémon icons until you can get a bunch of the same Pokemon to line up. As you complete these puzzles, certain Pokemon will become available to work in your cafe. Each worker offers up unique skills that are used to help you solve more puzzles. You can even expand your cafe and menu to encourage new Pokemon to visit. "Pokémon Café Mix" will be available soon on mobile devices and Nintendo Switch.You can pre-order and pre-register the game now. The base game is free with in-app purchases available.
---
New Pokémon Snap
That's right people, after all these years we are finally getting a new "Pokémon Snap" game! Similar to the old title, it looks like we will be a photographer inside of a strange pod vehicle. As the vehicle follows its track, we look about with our camera and snap photos of Pokémon interacting with their environment and each other. There are a ton of Pokémon spanning across the gens such as Wailord, Pikachu, Scorbunny, Butterfree, Primarina, Torterra and more! The game is currently "under consctruction," but is coming to Nintendo Switch.
---
Pokémon GO
Ishihara briefly talked about the recent updates that have been made to "Pokémon GO." This includes remote raid passes, the ability to get bonus daily research tasks and the ability to carry more gifts. He then talks about how Niantic has officially announced that Pokémon GO Fest 2020 will be digital and available to all trainers. Additionally, a "certain" Pokémon will be available in-game during the event (it's Victini)! Finally, mega evolutions are coming to "Pokémon GO."
---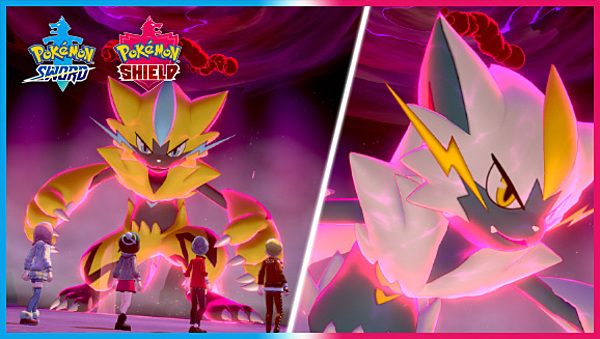 Pokémon Sword & Shield Expansion "Isle of Armor"
Ishihara talks about how the "Isle of Armor" expansion dropped today. In celebration, a max raid battle featuring the mythical Pokémon Zeraora is available now through the 28th. If one million players participate in the raid battle, everyone can get a shiny Zeraora. Additionally, Galarian Farfetch'd is available in "Pokémon GO" as part of the celebration.
---
The presentation ends with Ishihara acknowledging a "big project" the company is working on. Next week on June 24th 2020, The Pokémon Company will be revealing the mysterious project.
What's your favorite thing announced today?