Mother's Day has its fair share of cards, flowers and edible arrangements. Restaurants are usually full with families celebrating the strong women in their lives. Unfortunately, the times we live in have made these types of outings and gatherings near impossible for some. So while most of us have to settle honoring our mothers via Zoom meetings, I think we should also some of the best Moms in Sci-Fi/Fantasy. Here are my top 10 Sci-Fi/Fantasy moms in no particular order.
Molly Weasley
Molly Weasley deserves all the motherly praise we can give. Not only did she raise two mischievous twin boys, another sometimes dimwitted boy and a young daughter, but she also took on the motherly role for Harry Potter himself. She unofficially adopted him as her own and treated him as such. Molly Weasley would do anything for her children, and her taking out Bellatrix Lestrange will defending her daughter is one of the best mother moments in all of Harry Potter.
Helen Parr
Helen Parr is not just a superhero; she's a supermom, too. It's hard enough to raise a baby, a growing boy with endless energy and an angsty teen all while your husband goes through a midlife crisis, but to do that when they all have super powers deserves a special kind of recognition. Helen puts her family first, always. She's loving but tough and she won't hesitate to throw hands if you come at her family. Those hands go far, so don't mess with Helen Parr.
Frigga
Frigga is one of the most intelligent and loving mothers in the MCU. She seems to know her children better than anyone, even better than they know themselves. Never one to mince her words, she speaks the truth when they need to hear it but always reminds them how much she loves them. Her reunion with fat Thor in Endgame is one of the most touching mother/son moments and Frigga deserves to be honored as one of the best sci-fi/fantasy mothers.
Aunt May
Though not officially a mother, Aunt May has all but raised Peter Parker as her own, and is the voice of reason in his very complicated life. Spiderman has a lot to deal with. From villains and a teenage love life, Aunt May is the rock he needs to stay somewhat grounded. She has always been there for him even when no one else is, and she has always been the mother he never had.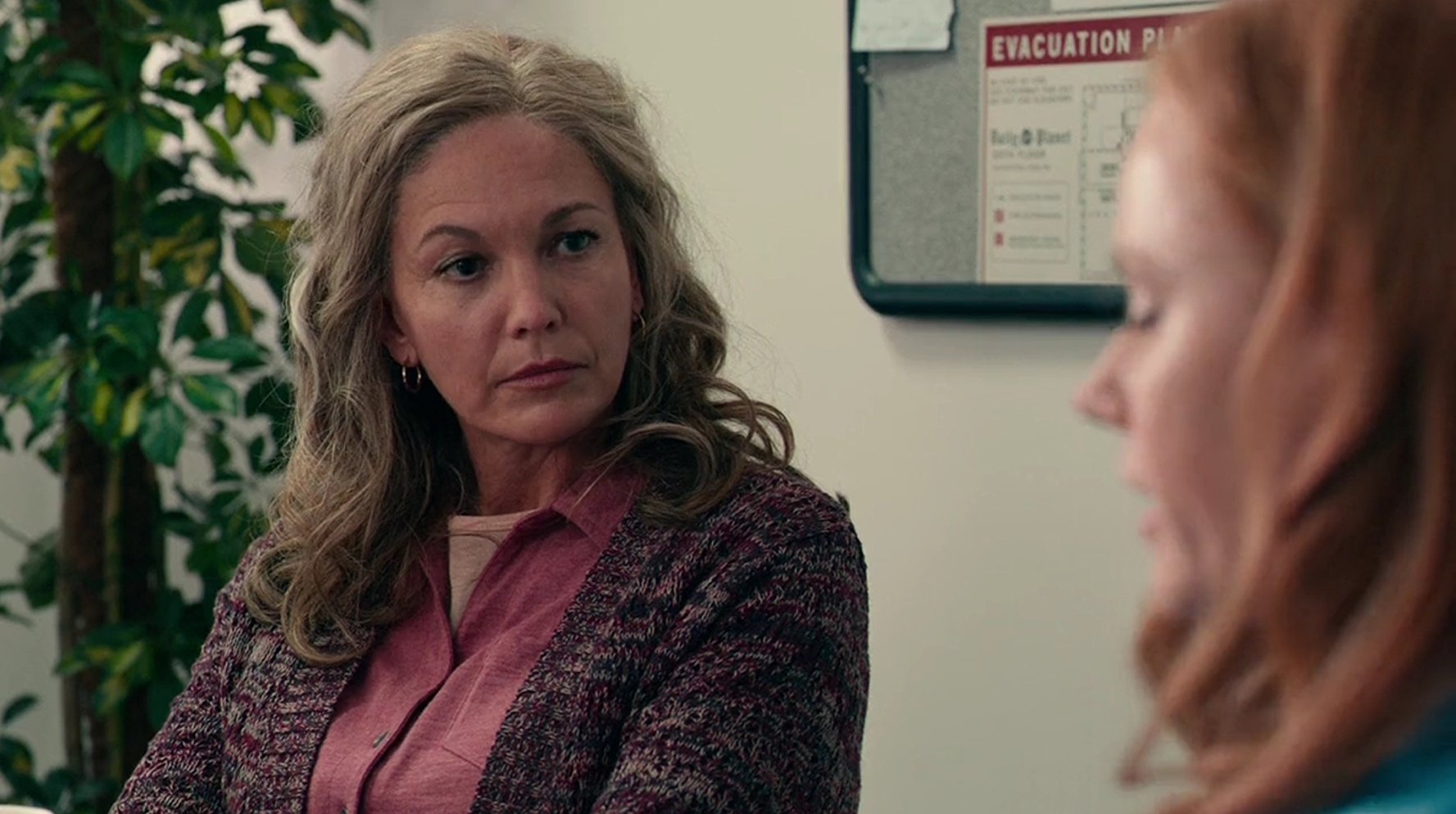 Martha Kent
Much like Aunt May, Martha Kent is another honorary mom. An alien baby falls from the sky, becomes the most powerful being on earth and Martha never treats him differently. She raises him as her son, always mindful of his powers but somehow still protective of him. She is the best of humanity, and it is because of Martha that Superman grows up seeing the good in people rather than just destroying world in a single blink. Thanks, Martha. Sometimes it's ok to say that name.
Dr. Beverly Crusher
Dr. Beverly Crusher is the definition of a single working mom. The Chief Medical Officer on the Enterprise and a widow, she still managed to find the time to raise Wesley. She's a champion of doing the best she can both as a hard working individual and a mother. She is truly a strong, independent woman who weathered every storm and did all she could for her son.
Daenerys Targaryen
Season 8 aside, Daenerys Targaryen is truly The Mother of Dragons. But Dany's motherhood extends to everyone she saves. There is a reason so many people dedicated their lives to her, and she says over and over again that she would do anything for her children. Unafraid to make some hard decisions and show some tough love, The Unburnt truly loves those she cares about and acts as a mother to many of those who never had one.
Cersei Lannister
We could probably find 10 mothers in Westeros alone, but for the sake of this article we'll stick with an unorthodox choice in Cersei Lannister. Sure she's vile, violent, conniving and manipulative and one of the most hated characters in all of Game of Thrones. But even the most ruthless act is done to protect her children. One can look at Joffrey and say she failed as a mother, but really her whole existence revolves around keeping them safe. There is no wrath like a mothers scorn, and harming Cersei's children tends to be one of the biggest mistakes you can make in the seven kingdoms.
Ellen Ripley
Topping most Mother's Day lists, Ellen Ripley is easily one of the most beloved and badass women in Sci-fi/Fantasy. One could make the argument that whole of the Aliens series is about two mothers protecting their children, but that's an article for another time. Though she technically doesn't have any children, she nevertheless protects the children with motherly instincts. And she's given one of the greatest lines in cinematic history, so she deserves to be here.
Sarah Connor
Last but certainly not least, you'd be hard pressed to find a Mother's Day list that doesn't include Sarah Connor. Easily one of the badass mothers out there, Connor will stop at nothing to save her son. From fighting terminators to literally stopping the doomsday clock, Sarah is truly the mother of mothers. No matter what, she finds a way to protect her son and will stop at nothing to make sure no harm comes to him. She's strong, fierce, tough, and loves her son. While John may have his very own Terminator, it's really the love and fighting spirit of his mother that saves him from harm time and time again.
So there you have it, 10 Sci-fi/Fantasy mothers that deserve to be honored today. There are plenty more out there that could probably make this list, so to all the moms we've come to love, Happy Mother's Day.
Author