Whether it's transforming Thor from a dark brooding drama to a colorful, whimsical adventure or turning one of the greatest world tragedies into an award winning, quirky story of love, acceptance and an Imaginary Hitler friend, Taika Waititi breaks the mold with each new film. A master of quirk both behind and in front of the camera, Taika is truly one of a kind. So the question becomes what can we expect from his upcoming Star Wars film? Here we will take a look at what he has done in the past to give us some insight on what the future of Star Wars may hold.
The Quirk of What We Do In The Shadows
While Waititi was no stranger to filmmaking prior, What We Do In The Shadows is considered his true breakout An indie comedy that focuses on the mundane lives of modern day vampires, it has become a cult classic as well as a television series on FX. While vampires aren't typically seen in Star Wars, the galaxy is no stranger to quirky, larger than life characters. And that is one of Waititi strengths. Expect to see some hilarious sidekicks and quirky droids and/or aliens on both sides of the force. If he stays true to form, we can expect to see some truly bizarre characters even for Star Wars. But with his skill, even if they're slapstick they will go over much better than Jar Jar Binks.
The Humor and Action of Thor: Ragnorok
When it comes to balancing whimsical humor with fun action, look no further than Thor: Ragnorok. If I'm being honest, I was not a fan of the MCU Thor films. I saw Ragnorok out of principle rather than actually desire. But Waititi turned the third installment of Thor into one of my all time favorite films in the MCU. I think we can expect him to do the same with Star Wars; he will bring a consistent humor to the dialogue while still providing compelling action. Waititi often allows his actors to improvise and do what feels natural to them for their character. Given the stiffness of the prequels, this kind of freedom will be a welcomed breath of fresh air.
While there one or two moments where he takes the humor too far and it undercuts the emotions of the scene, I think he will bring the fun back to Star Wars. Just as they let Rian Johnson attack Star Wars with zero oversight, I believe the mouse house will take the same hands off approach with Waititi. Unlike The Last Jedi, I don't think pure, unadulterated Taika will be as divisive among fans. Get ready to laugh, a lot. After a number of big scale and albeit heavy handed film attempts, I think a little lighthearted fun is exactly what the Star Wars universe needs right now.
The Heart of Jojo Rabbit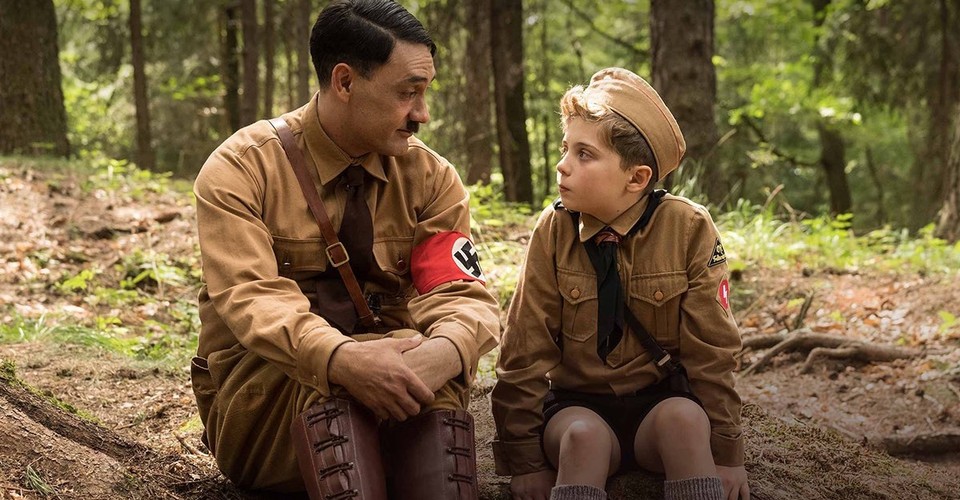 So, we know that quirky characters, humor, and exciting action are all things we can expect from Waititi's Star Wars. But what about the story? What about the heart, the emotion and motivation of characters that keeps us interested in what's happening? Don't worry. Taika's got you covered. JoJo Rabbit is perhaps the best Waititi we've seen so far. It combines everything we've come to love from the writer/director; rich with heart and emotion that serves as a testament to his ability to inject humor and quirk while keeping the audience emotionally invested. We can definitely expect the same from Star Wars. While we will laugh a LOT and watch spaceships zip across the galaxy, he will not forget to tell a compelling and emotional story. He will add a lot of layers but will keep what what we love about Star Wars at its core.
There are a lot of expectations for a Taika Waititi Star Wars film. There are no more details beyond the announcement of him being attached to the project so all we can do is speculate. With every outing Waititi seems to be honing his skills; adding new elements to his style with every film, we are in for a real treat when it finally comes to theaters. Expect a fun, hilarious adventure with silly characters we'll quote endlessly and expect a compelling story with heart and character growth. There will be heart here, too. We will laugh, we will cry, but most of all, I think Taika Waititi will bring Star Wars back to life.
Cover Image Credit Gage Skidmore