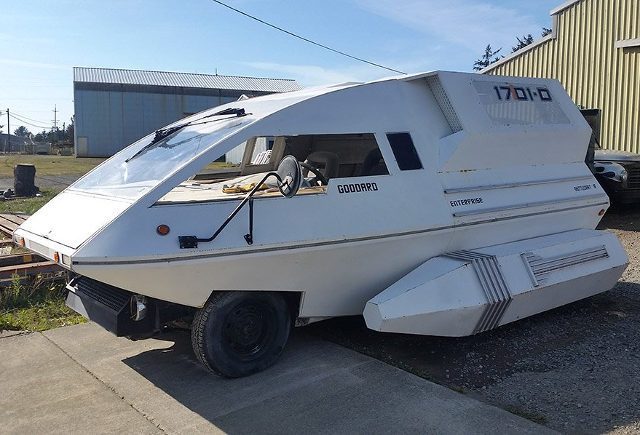 Man Turns Ford Aerostar into Star Trek TNG Shuttlecraft
While thinking about how to make Burning Man the ultimate experience, Cory Mervis-Bocskor decided to give his old minivan a makeover. Originally he wanted to drive all the way there in it but unfortunately he couldn't get it to be street legal. That didn't deter him though as when he was finished turning his Ford Aerostar into "the Goddard" shuttlecraft from Star Trek: The Next Generation he just hitched it to his truck and carted it there. Talk about a cool way to "pimp your ride". Check out the video below!
It's always heartwarming to see Star Trek fans do this kind of stuff. There was a fan a little while ago who made a Menorah out of the Enterprise. And there was another gentleman who decorated their yard for Christmas.
As long as there are fans out there creativity will remain in the forefront of the fandom. And we can't wait to see what else comes from it. If you have a project of your own and would like it featured please email us at [email protected]
Source: Geeks are Sexy
Cover Image Via: https://imgur.com/gallery/kvUhF
Sign up to Receive the NERDBOT News!