Avengers: Endgame is right around the corner and Marvel has been doing a pretty good job of keeping its plot details under wraps. One thing that seems pretty clear, however, is that somehow Nick Fury, Maria Hill, and Peter Parker will get de-dusted at some point in the movie as they will be appearing in Spider-Man: Far From Home. Now there is good news on that front, as Far From Home will debut a few days earlier. Its premiere has been moved from July 5 to July 2. This will give U.S. fans a chance to sneak in a showing if they have busy holiday weekend plans.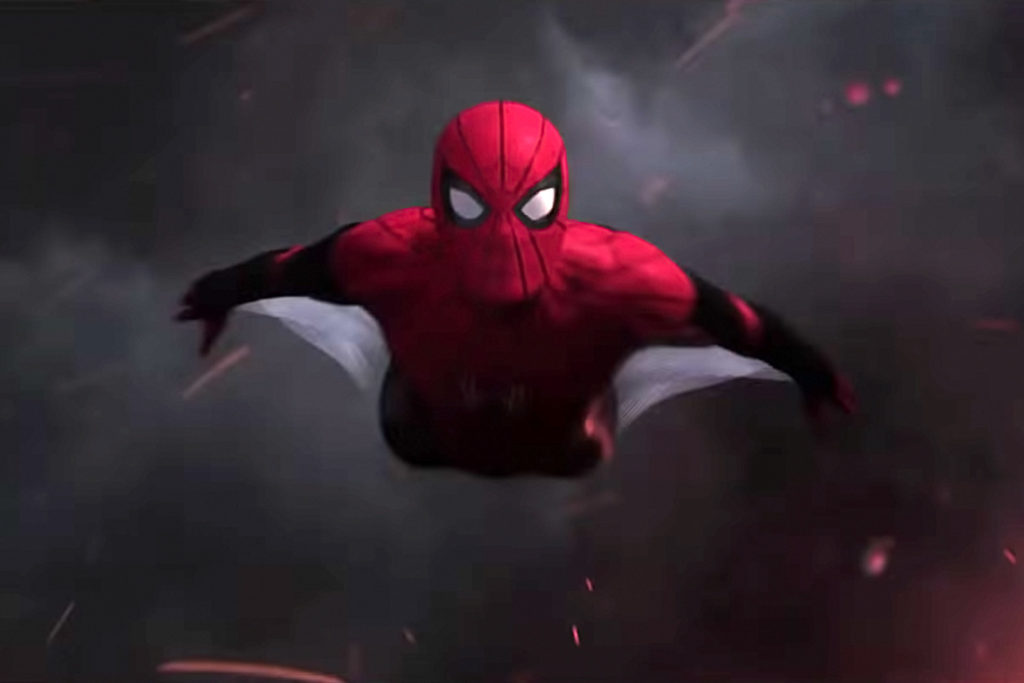 In Far From Home, our friendly neighborhood Spider-Man (Tom Holland) will leave his home turf to travel Europe on a high school trip (and pack in some extra-curricular crime fighting while he is there). He will be joined by friends Michelle "MJ" Jones (Zendaya) and Ned (Jacob Batalon) as well as academic decathlon teacher Mr. Huntington (Martin Starr). Peter Parker's nemesis Flash Thompson will also most likely be along for the trip. Marisa Tomei will reprise her role from Homecoming as Aunt May.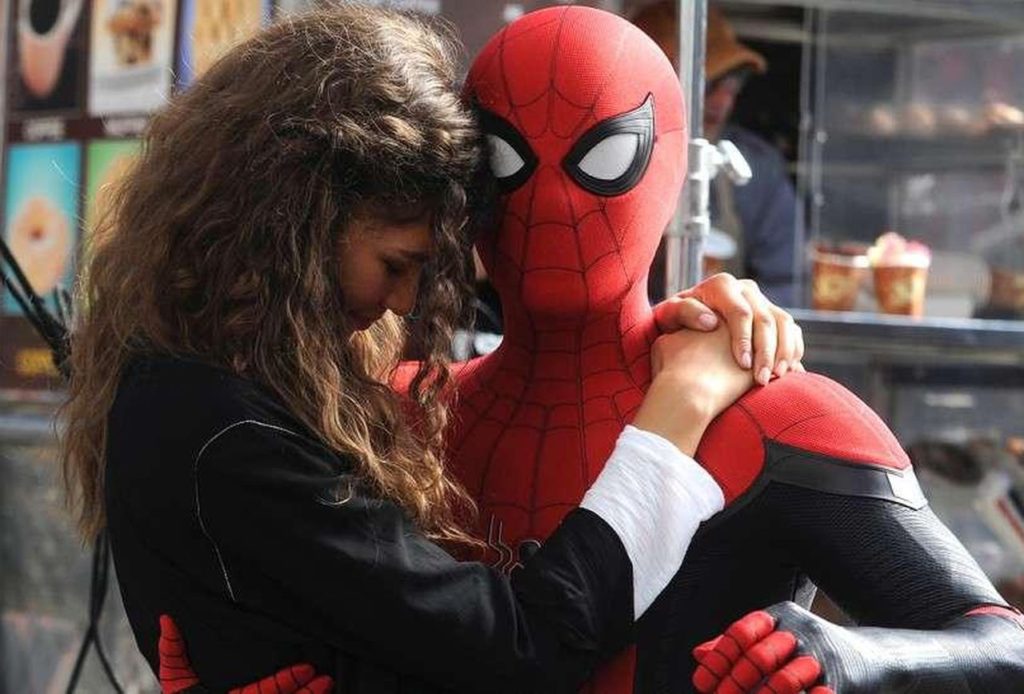 While traveling in Europe, Peter Parker will be wearing a few different Spider-Man costumes. Some of these have been seen on Dr. Pepper cans with different European cities: Black suit in Venice, Italy; Red and Black in London, England, and Red and Blue in Prague, Czech Republic. That's pretty fashion forward for a character we saw not wanting to pack any suits in one of the trailers. Spider-Man is also wearing the Red and Black suit in Venice, Berlin, and London in some promotional posters.
Far From Home will feature the debut of Mysterio (Jake Gyllenhaal). Will he be a hero or a villain? No idea, although perhaps he is a villain masquerading as a hero. Either way, he looked pretty darn cool in the trailer, much better than I expected from the fish bowl-wearing comic character. Following Michael Keaton's showing as the Vulture in Homecoming, I would say that the MCU seems to be doing a pretty good job of bringing Spider-man's traditional comic villains to the big screen in interesting ways. Keaton will return as Adrian Toombs/Vulture in Far From Home as will his daughter and Parker's former love interest Liz.
Some advertising for Lego sets from the movies indicates two Elemental villains: Molten Man and Hydro-Man. Rumor has it that Quentin Beck/Mysterio will be an expert on the Elementals who is recruited by Nick Fury to help Spider-Man stop them. Or are the Elementals some of Mysterio's illusions? We'll have to wait and see.
Far from Home will also feature possibly the last cameo appearance by Stan Lee.
So, assuming we have all recovered from Endgame at that point, Far From Home has a lot to offer come July.