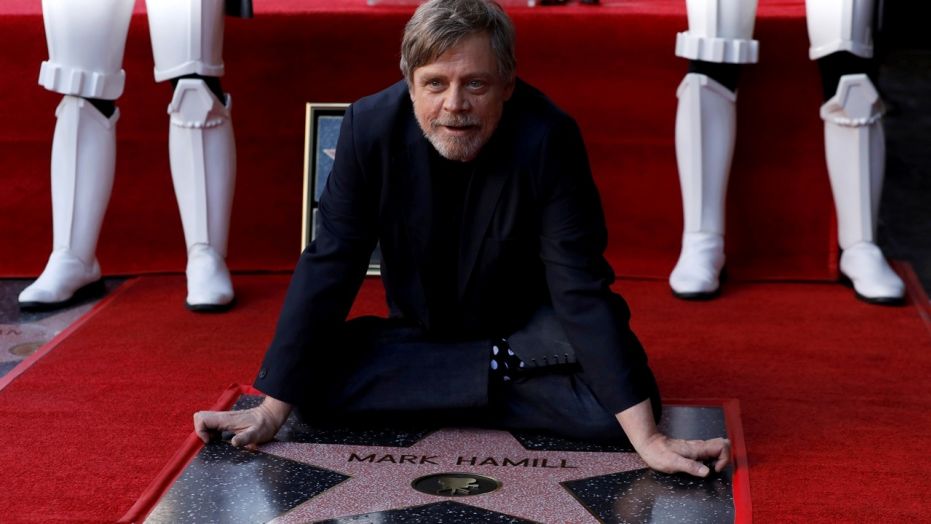 Mark Hamill Wants Carrie Fisher To Replace Trump On The Hollywood Walk Of Fame
The Hollywood Reporter revealed that  the West Hollywood City Council had just unanimously voted to take out Trump's star from the Hollywood Walk of Fame, "due to his disturbing treatment of women and other actions that do not meet the shared values of the City of West Hollywood, the region, state, and country."
It's now revealed that Star Wars actor Mark Hamill feels the vacant space would be better suited for someone very special. In a tweet currently pinned to his Twitter profile, Hamill suggests Donald Trump's star be replaced with one for late actress Carrie Fisher.
How about replacing it with someone who really earned it? Like @carrieffisher https://t.co/f1XMXanpWP

— Mark Hamill (@HamillHimself) August 6, 2018
As wonderfully worded by the site Epicstream.com, not only was the actress a Star Wars icon, she was a writer and a strong advocate for mental health. Fisher was very outspoken when it came to the importance of mental health, she herself being diagnosed with bipolar disorder and suffering from addiction for a majority of her life. Not only was Fisher a beacon for the women and men that loved her Star Wars character, Leia Organa, she was also a symbol of hope for those suffering from mental illnesses like she was. If anyone were to get a star to replace Trump, Fisher would be the perfect fit.
Do you agree that Carrie Fisher should get Trump's old star? Or is anyone a better fit for the spot? Share your thoughts with Nerdbot in the comments! 
Sign up to Receive the NERDBOT News!
[tipjarwp]