Today, Lacrosse Unlimited (UNLTD), the world's largest lacrosse equipment and apparel retailer, announced a new collaboration with Peanuts®, the popular, best-loved syndicated comics which has become a global phenomenon. The clothing will feature images of Charles M. Schulz's famous characters of Snoopy, Woodstock and Charlie Brown with lacrosse equipment. A lot of the clothes will also be branded with the phrase "Just Laxin" which is exactly what we think when we see Snoopy relaxing on his dog house!
This limited-edition merchandise hits the market today! Black Friday, November 25th 2022. This is a collection that any Snoopy fan will love and those that are local to a Knott's Berry Farm would no doubt sport every time they hit up the park. The best thing about Lacrosse Unlimited is that they're comfortable clothes that you can wear to play or lounge in.
"Everyone knows and loved the Peanuts gang which is why we are really excited about this collab," says Lacrosse Unlimited Creative Director, Rob Rimmer. "Peanuts is a classic, family brand, that's loved by many which is why it makes a perfect fit for Lacrosse Unlimited. We hope that our fans have as much fun sporting the new line as we did creating it."
The UNLTD x Peanuts collection is available in shorts, sweatshirts, t-shirts, hats and even lacrosse balls. The special run will be available online and at over 45 Lacrosse Unlimited stores nationwide.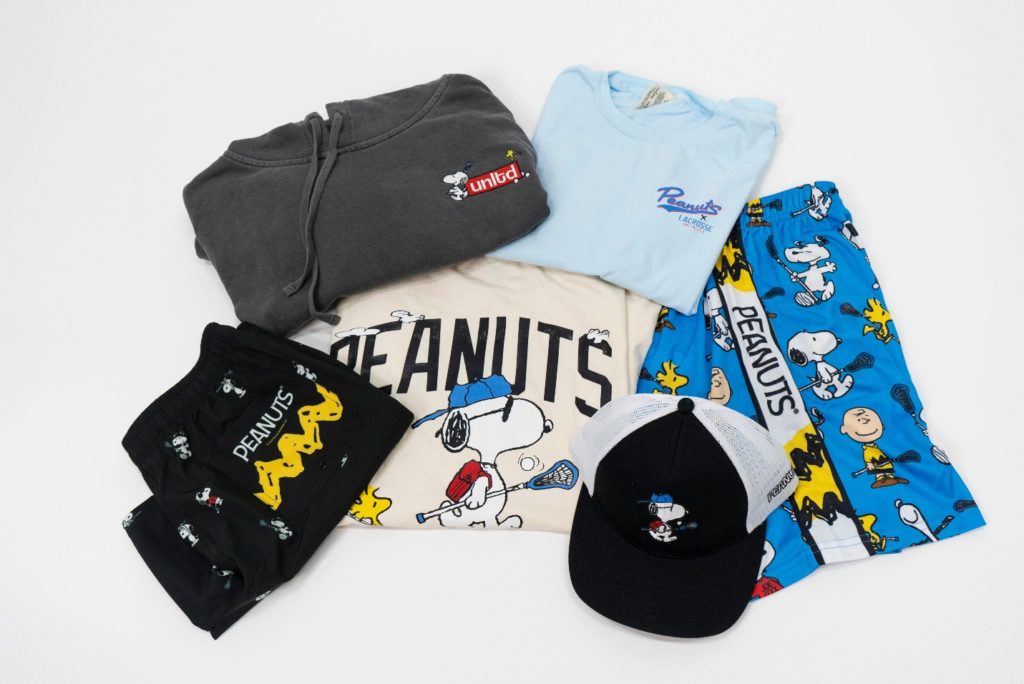 "The Peanuts collection gear will make a great gift this holiday season," said Rimmer. "Even for the lacrosse fanatic that thinks they have everything!"  
PEANUTS is featured in global online syndication and in thousands of newspapers worldwide; in classic specials and in new streaming series "Snoopy in Space" and "The Snoopy Show" on Apple TV+; and in mobile apps, stage productions, feature films, and books.