If you're like me, the consistent cycle of doom and gloom as the pandemic ravages the globe has done irreparable damage to your regular routine. That includes good, restful sleep, which I think we can all admit has been exceedingly difficult to come by. Insomnia has plagued me for the better of two years now, and I don't think I'm alone. There is something to be said for societal and communal experiences, and insomnia and cycles of sleeping difficulties has been something we are all sharing as a struggle. Being health conscience despite my love of libations, I have long searched for alternatives to help with this struggle. Melatonin, exercise, healthy diet and home remedies have simply not been enough to overcome these difficulties, and while the idea of getting absolutely ripped every night sounds fun, I think my liver may have something to say about that option.
Enter BiowellnessX, an American based CBD company that entered the scene in 2015 and hasn't looked back. BiowellnessX has prided themselves in providing solutions for a range of customers, with their primary goal always being their customer's satisfaction over profit sharing or a quick pump and dump in a thriving industry. Their mission statement is as follows:
"Our core mission is to make legal, high-quality hemp-derived THC products more accessible for people nationwide by offering cutting-edge products that have one goal in mind – provide natural relief to those in need!"
Now I want to be very clear: I have not been paid to endorse these products. I don't work for BiowellnessX, no one slid a $100 bill across the table to pay for a rave review, and no I don't owe an inescapable debt that can only be paid back by touting a product. I have simply been fortunate enough to sample a range of products tailored specifically to the sleeping issues I've been having, and it is only from these samples that my review is so positive. BiolwellnessX provides incredible products that are all 100% legal and 100% organic, and when you try their offerings, you feel the difference.
I promise, I am not trying to replace Billy Mays here. I simply had an issue, got an opportunity to link up with an ambassador who was kind enough to offer me some product solutions, and they worked. Oh boy, did they work. I'm not really a smoker, so I'm not a big flower or hemp cigarette kind of guy. I much prefer gummies or tablets for relief, as they tend to be easier to take with the same albeit delayed results. Though they have a range of products that includes everything from Hemp Cigarettes to oil tinctures, it's the Delta8 and Delta9 gummies and Nighttime tablets that have been the bread and butter to a good nights' sleep.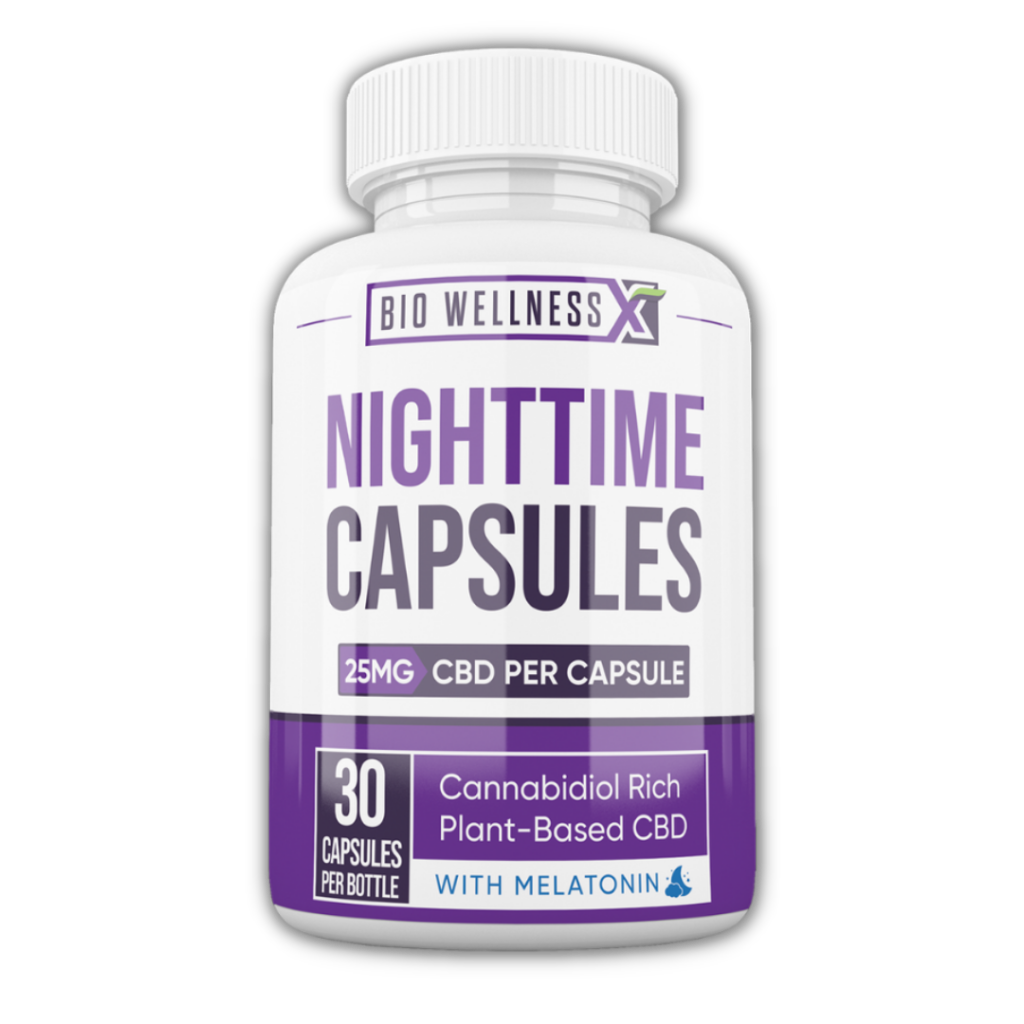 Let's start with the Nighttime Capsules, something I've had the pleasure of sampling twice. If you're still a little tentative when it comes to THC and CBD, then I would highly recommend these capsules. This is because they are predominantly made with melatonin and CBD, the lighter side of cannibis. The tablets contain no THC, and are made with 100% organic hemp, made in the USA, and are GMO and Gluten free if you're into that kind of thing. They also work, and help tremendously with calming the brain that seems to want to fire on all cylinders when my head hits the pillow. They stand out as one of the best introductions to the world of CBD, and can be taken every night without any kind of side effects. That means no psychoactive or paranoid response, sluggish feeling upon wake up, and no harm on the body in anyway. I actually requested a second round of these capsules, because they pair so well with the Delta gummies.
I'm a little bit more open to different kinds of things regarding THC and CBD, so if you're looking for something a bit stronger, then I would highly recommend the Delta gummy series that BiolwellnessX has to offer. I've sampled the Delta8 gummies from both BiowellnessX and other versions from rival companies, and I would actually choose BiowellnessX over the other options I've tried. Again, no one has paid me to say that. I am simply basing this on two things: does it help me sleep and how to do I feel when I wake up? I've tried about 5 different types of Delta8 gummies, and I can say without any doubt that BioWellnessX sets the standard for effective sleep.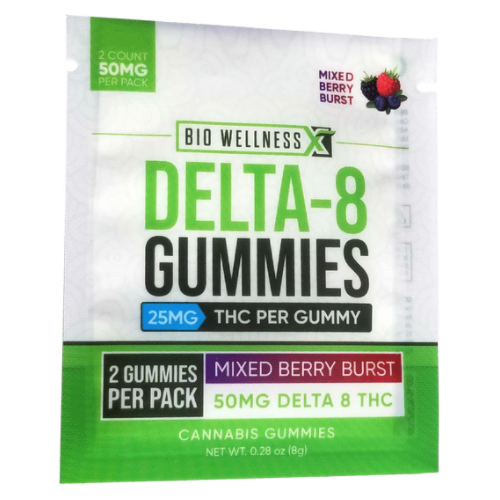 Combining a Nightime Capsule with a Delta8 gummy (call me a druggie, whatever I sleep good though) has been a godsend to good, relaxing sleep. Once they both kick in, my body sinks into itself and feel relaxed, calm, and most of all, sleepy. This combination puts me right out as soon as they start to take effect, and overcome the annoying ritual of laying bed with a body ready to sleep and brain that wants to start digging up old Myspace away messages. The onset is quick, but it never leaves me feeling incapacitated either. That's important, because I've tried a number of other ones that make me feel like I'm having an out of body experience. This does nothing to turn the brain off, and while it's fun sometimes to drift off into space like a bonafide stoner, that's not really what I'm trying to do at night.
Luckily, BiowellnessX give me the result I need without any of the side effects of stigma you may have when it comes to CBD and THC. The Delta products work, and they work well. Not only do they help me fall asleep faster, but they allow me to stay asleep and wake up without feeling groggy or sleepless. This is really important, because part of insomnia isn't always falling asleep. Sometimes, it's waking up at 2am and then never being able to return to slumber. The capsules and gummies allow me to stay asleep longer, and wake up feeling the sleep I've earned back. Hell, I've even been able to wake up early and feel rested enough to get up and hit the gym or do some much needed morning cardio.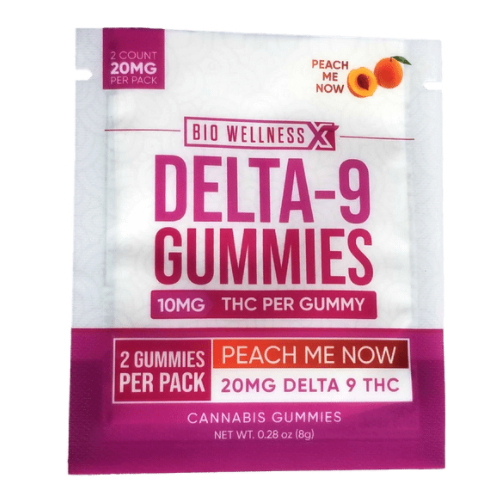 This is also helpful for someone who travels a lot for work. When I'm not at home quarantining due to Omicron, I spend a lot of nights in hotel rooms. Despite what we may think, most hotels aren't really that comfortable, especially when you spend weeks in a row in different beds on different pillows with different blankets. It's incredibly disrupting, and keeping some Biowellness stocked in my carry on helps keep me rested and ready to attack the early mornings that I am often faced with. Yes, you can bring the gummies and capsules through TSA without any hassle. I've done it a thousand times, and no you don't have to bury them in shoes or take drastic measures to hide them in unmentionable places.
BiowellnessX has a ton of useful products for all ranges of ailments. Chronic pain, sleep and insomnia, even stress relievers (which I have also tried both capsules and tinctures and they work wonders to start your day motivated to kick its ass, even on a Monday) are all a part of their wheelhouse. They pride themselves in providing healthy, natural solutions to a number of common issues that have surged in the last few years, and I after sampling a number of their products I believe them. For me, as long as it works and doesn't ruin my body or fitness goals and helps me fall asleep at a decent hour and not wake up before the sun, sign me up.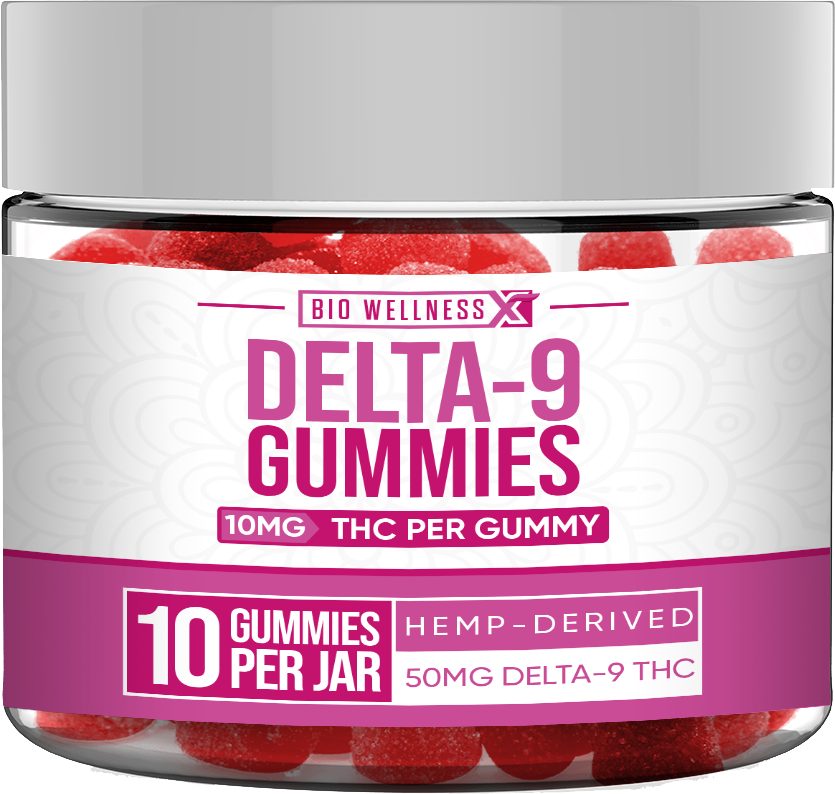 If you're struggle with sleep, stress, chronic pain, or have always been interested in trying CBD or THC products, then I highly recommend BiowellnessX products. They have truly helped me significantly in trying times, and as nothing more than a user I can't recommend their plethora of products enough.
If you are interested in trying out any of the mentioned or unmentioned products, please visit biowellnessx.com for more information and purchase options. Use the promo code NRDBTCBD for a special Nerdbot discount.
Let's sleep together….I mean…wait…that came out wrong! I mean let's get better sleep, together!