What is your purpose in designing a logo? You may be an enterprise or a brand founder looking for an appropriate company logo, or a website owner trying to refresh your old site logo, or you may want to design a good-looking logo for your social media profiles. Yes, we can find that logo design has become a high demand for people today. It is not only required in the three situations mentioned. There are various possibilities for logo design needs in our life now. In this article, we will guide you on designing an awesome logo with an easy-to-use logo maker step by step. Before moving forward, you should learn about what a logo is and why it matters much to us. 
What is a logo? 
A logo is a graphic mark, emblem, or symbol used to aid and promote public or organization's identification and recognition. It may be an abstract or figurative design composed of two or more letters or words, unique and straightforward patterns. 
 If you haven't yet got a logo, get one. Consider using a graphic designer, or a free logo maker to make a unique one for you that delivers your brand's personality and message. They understand the different types of logos and how to convey a pertinent message by using an icon, text, or both. If you want to avoid using a graphic designer, use an online logo maker or find a predesigned logo that suits your brand.
Why is a logo important? 
Do not estimate the impact of a logo. A logo matters much to its owners. Suppose you are a startup founder. You must want your brand to be known quickly by people, especially those who might be your potential customers. As in most situations, your businesses may not be developed or spread widely at the very beginning, but your brand logo should have left people with a profound first impression. Otherwise, people would not have an internal neurological representation of your brand and will mostly forget you soon. 
As an iconic element to build your brand identification and recognition, a good-designed logo reflects your product, business idea, and brand value in a friendly and straightforward form. People who like your logo with a strong impression will be more likely to interact with you than with your competitors in the market. 
Famous brands in the world generally have impressive and meaningful logos. You must remember Nike, Coca-Cola, Apple, Chanel, Google, Toyota, and other great logos well. All great brands distinguish themselves from other competitors in their industries. 
How to design a logo? 
To design a logo, you need to follow three steps basically: 
Define your brand identity.
Choose a design style. 
Select colors of your logo.  
You should think about presenting your brand identity by using elements like words, short texts, shapes, and images. You should also think about what feelings you want your logo to deliver to people with their unique styles and colors. Take a logo of a flower store, for example. You may design it with a graphic flower plus one or two words. For a steak restaurant, you can add a steak icon and use a restaurant logo maker so it would be easier. You may choose a simple color for your logo to deliver a quiet and clean feel.  
It is a problem if you cannot think of a solution after racking your brains. In this case, you would better find a logo design tool to help complete the design work. Fortunately, there are many free logo makers online by which you can easily create memorable logos. Here we will guide you to design a logo with an easy-to-use logo maker – DesignEvo Logo Maker.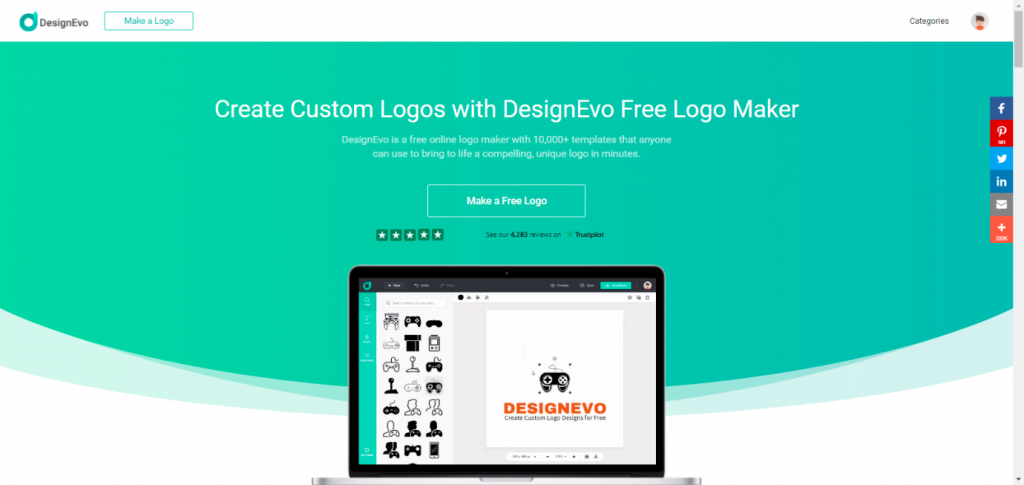 DesignEvo Logo Maker is a free and easy-to-use logo generator. It provides a huge selection of logo templates to choose from, which eliminates your worries about no good design idea. It also provides millions of icons for you to pick and add to a logo. Let's take a look at how easily this logo maker enables you to make a logo: 
Sign up for an account of DesignEvo. 
Select a logo template your like and can satisfy your requirements.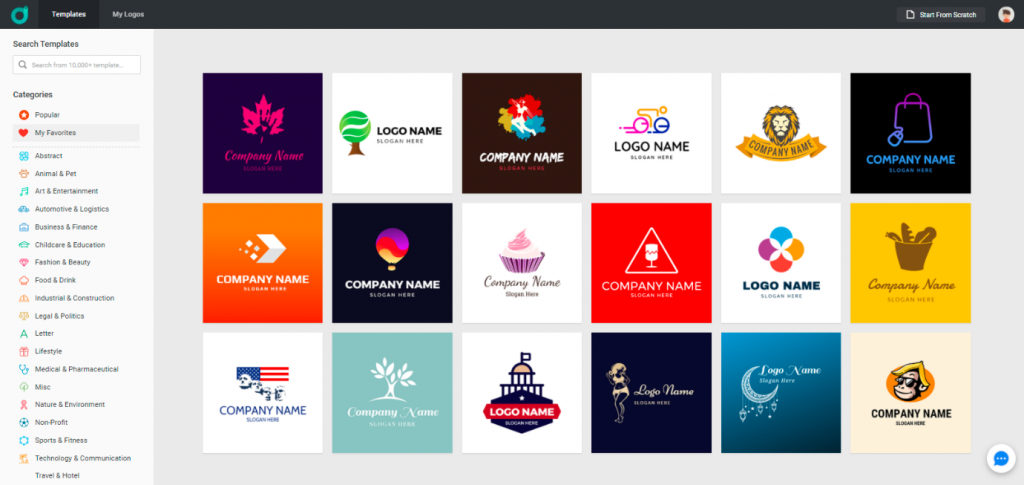 Customize the logo freely with kinds of editing tools. You can adjust the properties of all components of the logo.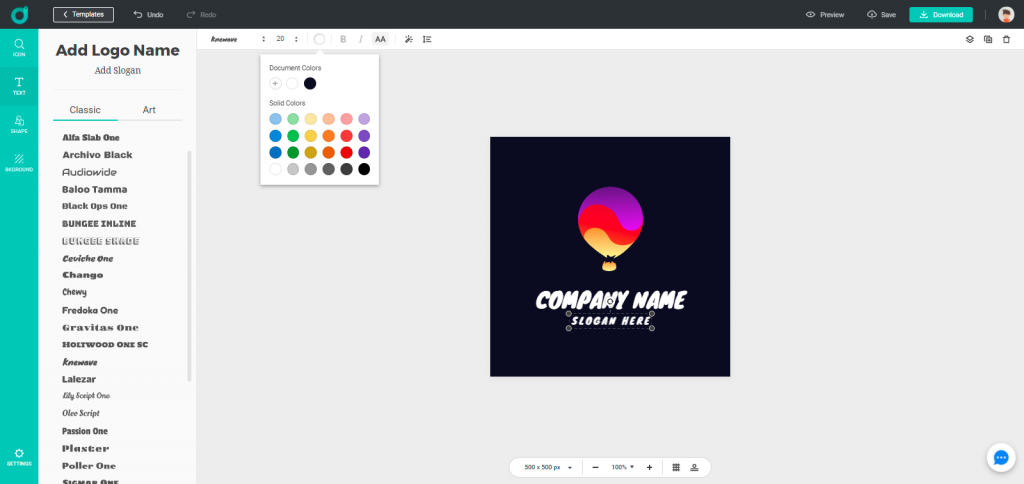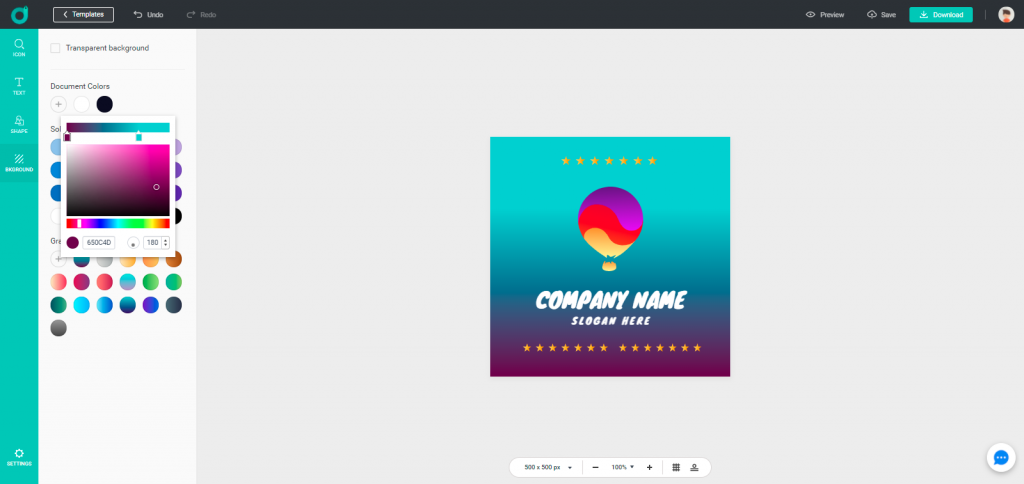 Preview and download logo. You are allowed to preview what the logo looks like on many kinds of stuff, such as notebooks, business cards, T-shirts, and walls. Once you check it is perfect, download the logo.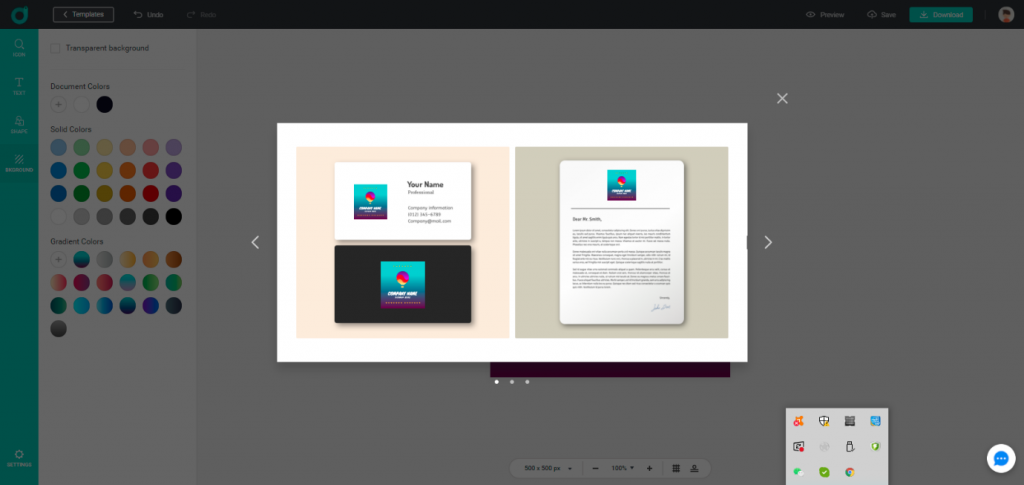 You can find the whole design work can be done within several clicks by DesignEvo Logo Maker. It is a helpful and friendly tool to solve any problem of logo design. If you happen to design a logo for yourself but don't know how to do it, try DesignEvo, and it will bring you a surprise.