"Maya and the Three" is a metal-tastic take on Mesoamerican legends. It feels like it splits time taking some pages from a telenovela, and others from a comic book, it's a gorgeous limited series.
From creator Jorge R. Gutiérrez ("The Book of Life," "El Tigre"), it's a sweeping tale that follows Teca princess Maya. Maya wants to be an Eagle Warrior like the rest of her combat capable family. She's got the skills to back it up too, but fate has other plans.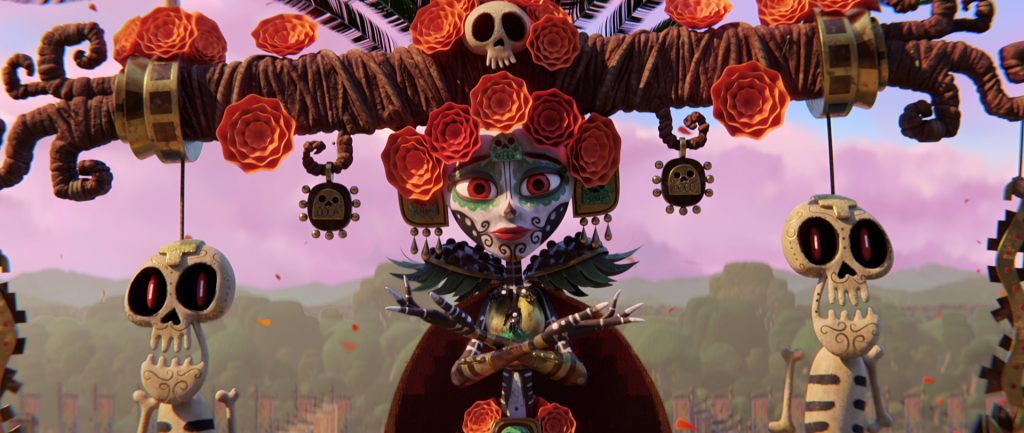 When she becomes the sacrifice target of Lord Mictlan, the God of War, Maya embarks on an epic quest. She's tasked with fulfilling a prophecy and saving all of the human world. In order to do so she must unite the surrounding kingdoms, and fight the gods themselves! 
From the Creators
We had the chance to speak to series creator Gutiérrez and character designer / creative consultant Sandra Equihua. They just so happen to also be a married couple. You can also listen on Apple Podcasts.
We chatted about inspiration, limitations, and representation. Why did they make it a limited series instead of a movie or tv show. Everyday sacrifices, and is success a ladder or a bridge?
Also about how we're all hoping to see some epic cosplay out of the series. If anyone manages to do a serviceable Lord Mictlan there may be a prize in it for you!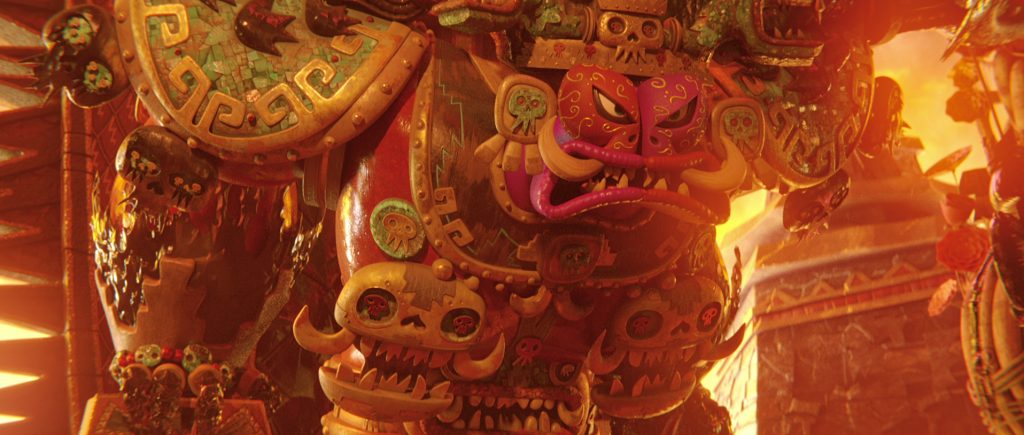 The series features vibrant designs, a killer soundtrack, and at the heart of it is a beautiful story of love, responsibility, and sacrifice. 
"Maya and the Three" has something for viewers of all ages. From compelling action sequences fraught with danger to heartbreaking moments of characters dealing with loss, it's not a kids show. Though there's plenty of family friendly material in there, the limited series tackles what other media tends to shy away from – actual stakes for the characters. 
With a voice cast who is the who's who of stars including: Zoe Saldaña, Gabriel Iglesias, Allen Maldonado, Stephanie Beatriz, Diego Luna, Gael García Bernal, Alfred Molina, Kate del Castillo, Danny Trejo, Cheech Marin, Rosie Perez, Queen Latifah, Wyclef Jean, and Rita Moreno.

"Maya and the Three" is available to stream now on Netflix.