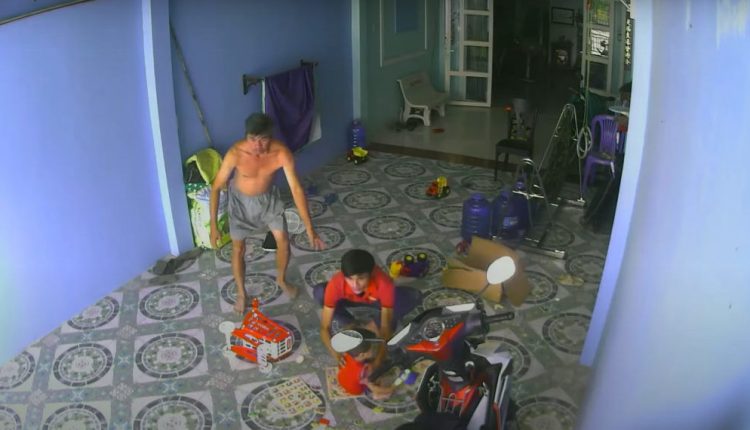 A child playing outside was almost attacked by a king cobra. Thankfully, the father swooped in and got him inside. There is home security footage of the almost-attack. I have to warn you, this is pretty scary to watch, especially if you're a parent.
This happened in Soc Trang, Vietnam. When the child was playing and minding his own business a snake came up and tried to get them. Luckily the grandfather who was watching the child saw the snake coming and alerted the father so he could get the boy inside. What's especially terrifying is that the snake pays no mind to either of the adults and when they do get him inside the reptile barrels towards the glass doors. After being unsuccessful in getting to the child it turns around and slithers away, not before knocking things over along the way.
---
"There was a 2-meter king cobra slithering into my house when my son was playing his toy in the front yard. The man who was standing is his grandfather. As the grandfather has just recovered from a stroke, he couldn't react quickly; he saw the snake slithering and he shouted out loud in order to call my husband to rescue the kid. Luckily, everyone is fine!"
---
Sign up to Receive the NERDBOT News!
[tipjarwp]