There is something absolutely amazing about this lamp, depicting one of the great moments from JRR Tolkien's seminal work, "The Lord of the Rings." Of course, this particular item, Gandalf facing the Balrog in the mines of Moria, takes it's visual inspiration from the Peter Jackson-directed film.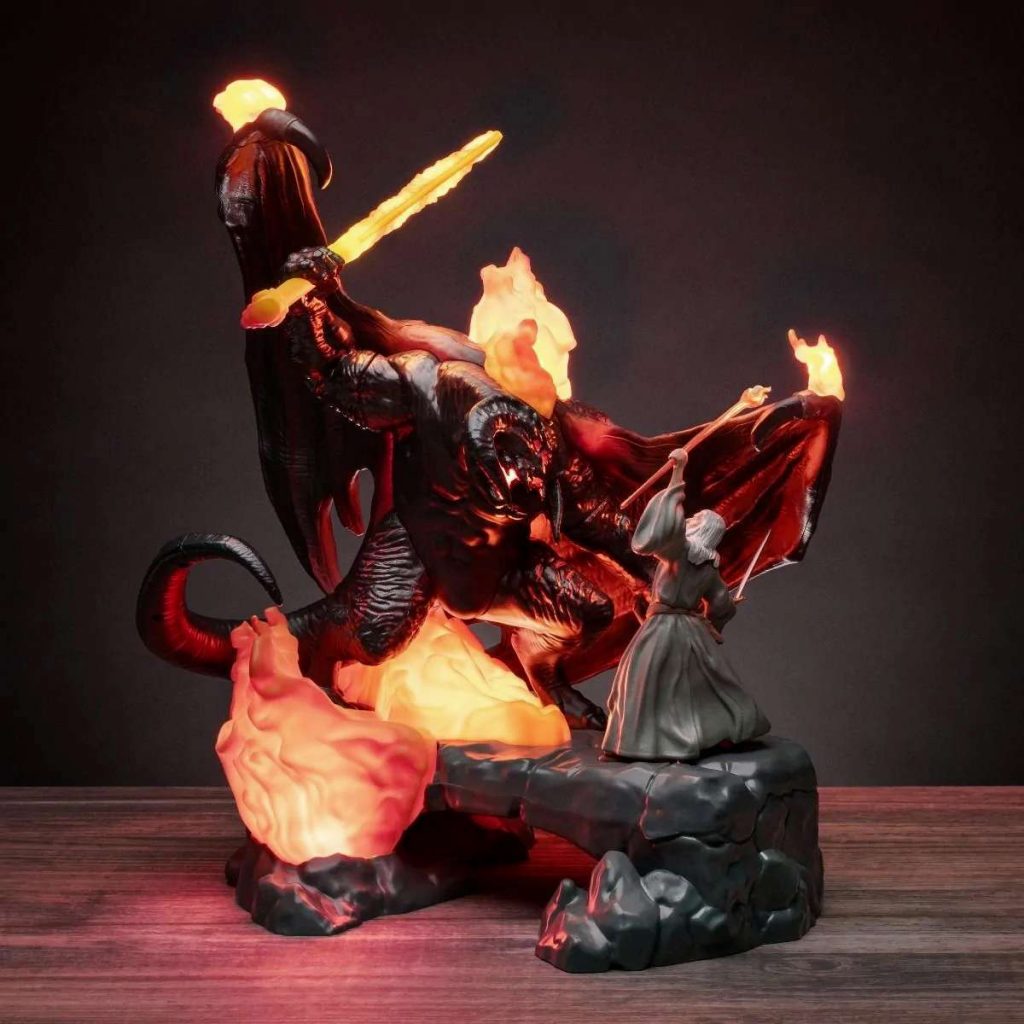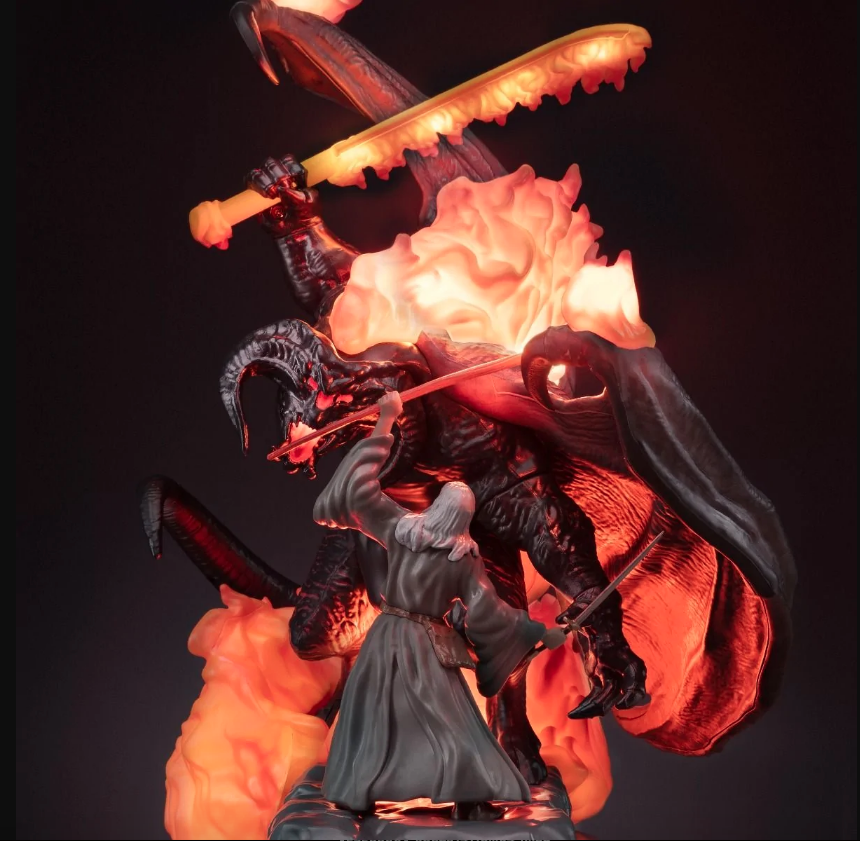 ---
"The Lord Of The Rings: The Balrog Vs Gandalf Light Preorder is officially licensed merchandise. You can be confident that it will be of the highest quality and give you that warm, fuzzy feeling that only comes from supporting the creators."
---
Merchoid's amazing lamp measures 11-inches tall. It's powered by a 9.8-foot USB cable and emits a fiery glow.

You can pre-order it here.