There is a new product on the market they're calling a Keurig for ice cream and I'm very excited about it. ColdSnap was showcased at CES 2021 and it has us all screaming for ice cream!
First point I want to make is that they are using disposable cans instead of like in a regular ice cream machine. Regular ones(if you've ever worked in a fast food place) are sticky and super gross to clean out. The pods that are used for this are able to be kept in the pantry and require no refrigeration. You just set it in and wait about a minute and a half and dispense it. Easy peasy. Plus the pods themselves are recyclable!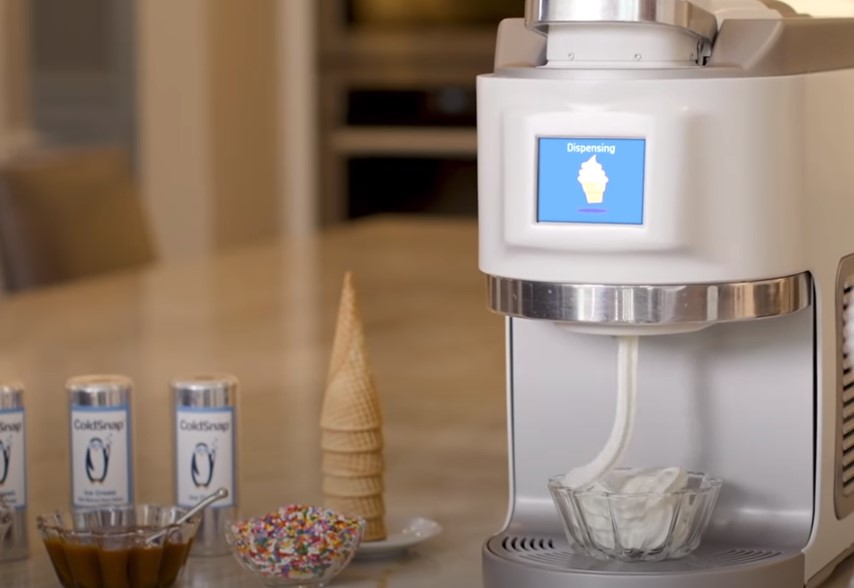 Not only can this make ice cream but according to ColdSnap's website it can make frozen coffee, frozen yogurt, frozen smoothies, frozen protein shakes and frozen cocktails. In particular the frozen coffee sounds amazing right now.