We love finding clever ways to celebrate some of our favorite films and fandoms, and thankfully the never ending supply of boardgames continues to produce gems. Like Bill & Ted's Excellent Board Game!

From Steve Jackson Games (Munchkin), check it out: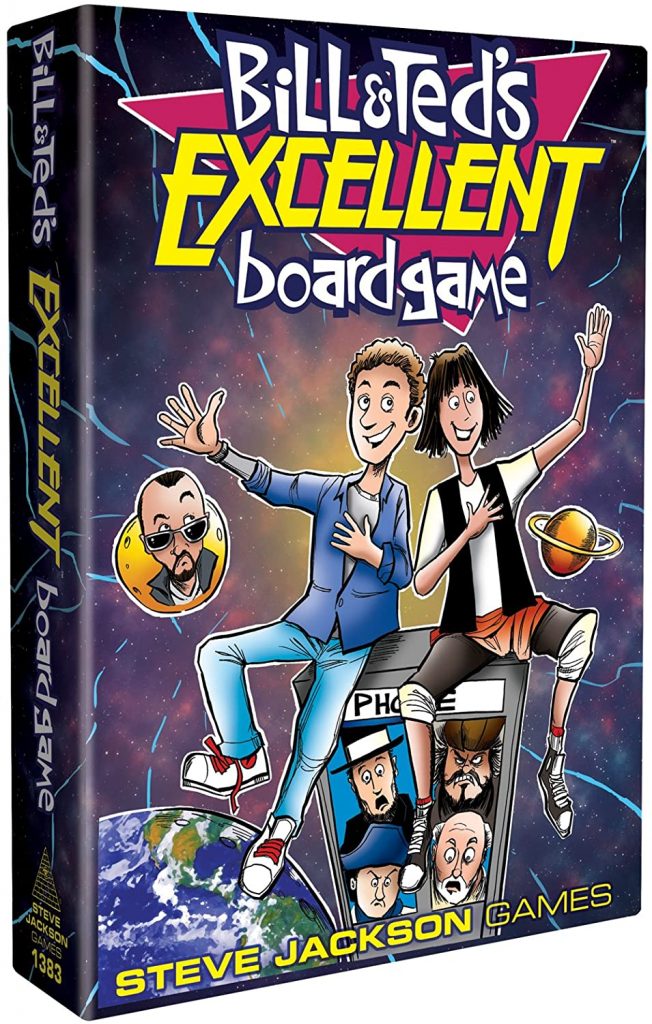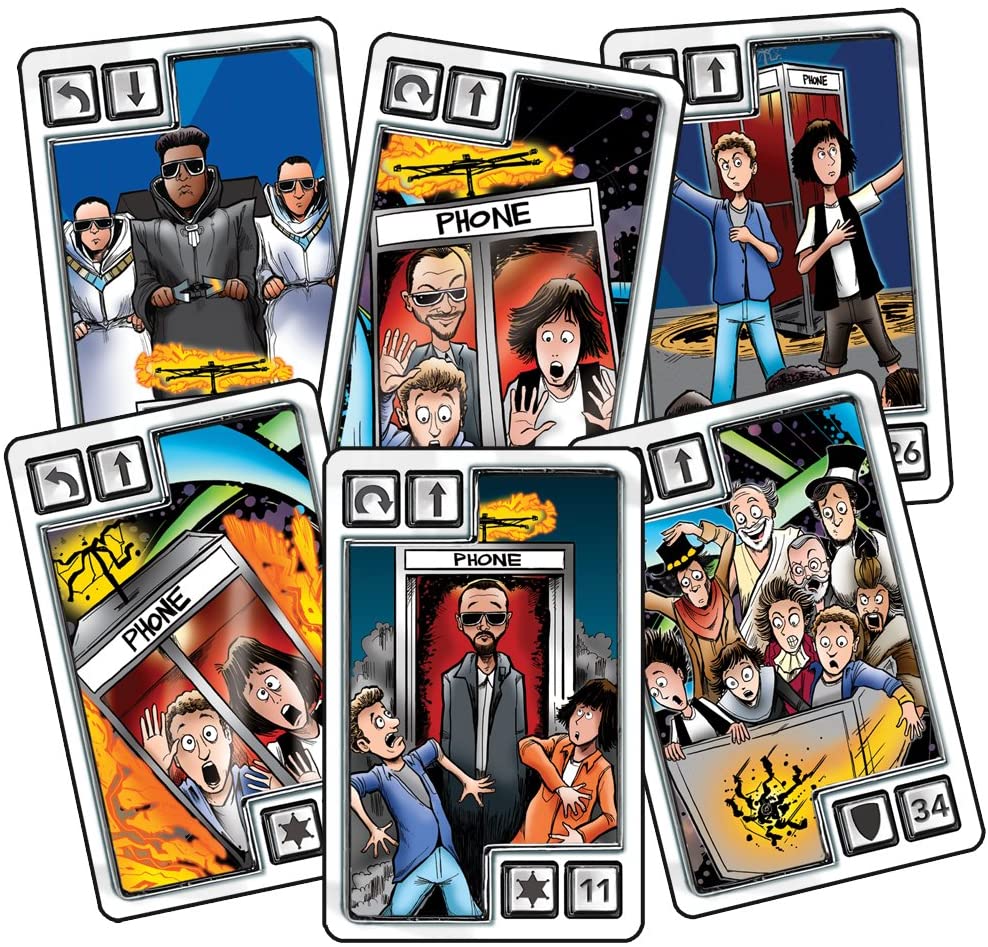 ---
Strange things are afoot in bill & ted's excellent board game! collect personages of historical significance in order to pass your oral history report. But beware! every time you bag someone, the phone booth breaks heinously, and your adventure through time will take a most serious turn! be excellent to each other . . . And party on, dudes!
---
You can order Bill & Ted's Excellent Board Game via Amazon here.

AND, there is also Bill & Ted's Excellent Historical Trivia Travel Game.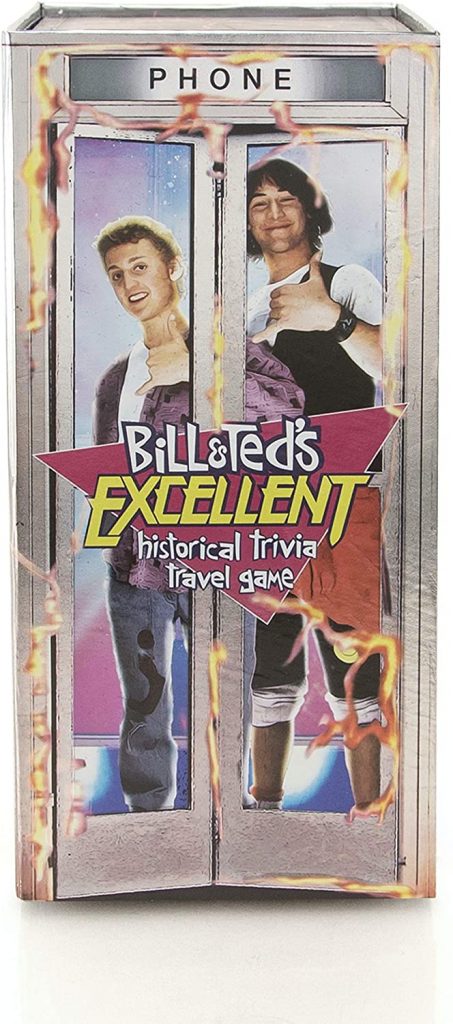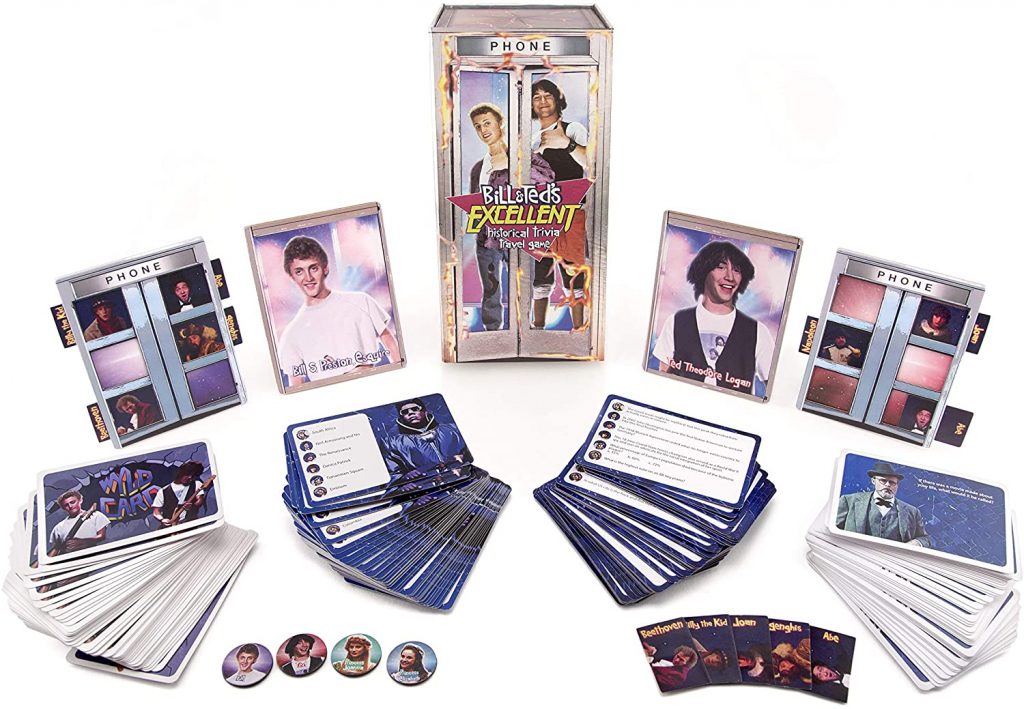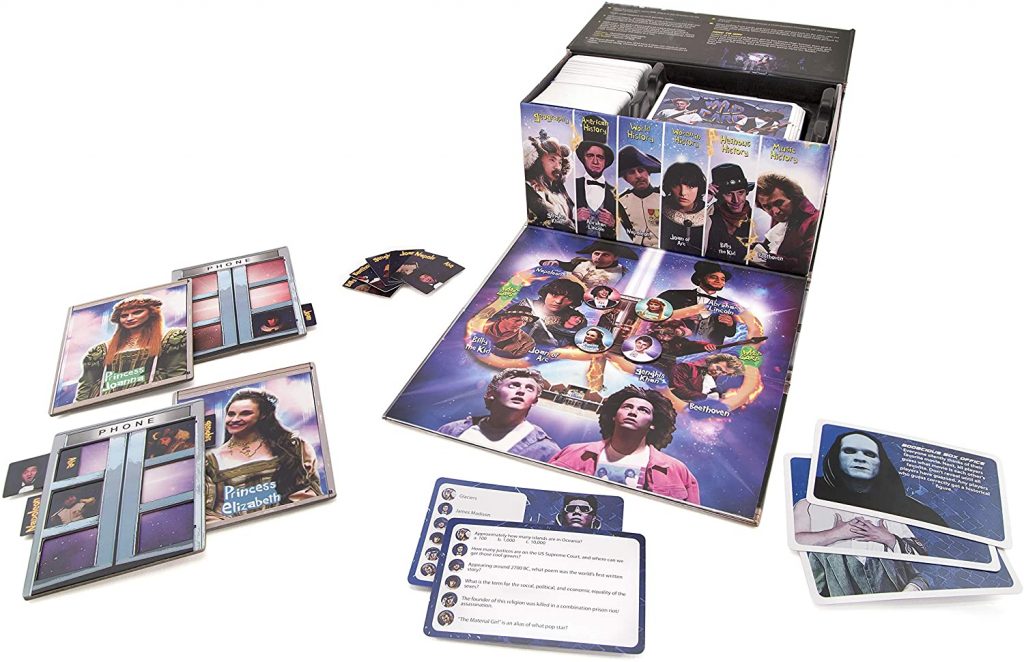 ---
Party on, dudes! This most bodacious travel game is an awesome mix of historical trivia, get-to-know-you questions, and mini games (hosted by Death himself). Answer any of the 1200 trivia questions to collect historical figures in your phone booth, like Napoleon, Joan of Arc, and Billy The Kid. With 6 categories like Music History, Heinous History, and Women In History, you will easily end up 20 IQ points smarter after playing this game.* Whether you're in middle school, high school, or just had your 30 year reunion, there are questions here for the whole family. Excellent! And since it all comes in a shiny phone booth with a magnetic game board under the lid, this game is perfect for road trips, vacations, travel for the holidays, and of course board game nights at home. Includes 1200 trivia questions, 100 WYLD Cards, 4 telephone booth score cards and corresponding magnetic player pieces, and 24 historical figure cards. Radical. *This could be a bogus claim based on most-fabricated science. But who knows, dude!
---
You can pick up your copy of Bill & Ted's Excellent Historical Trivia Travel Game on Amazon here.

Make sure you check out "Bill & Ted Face The Music" out on VOD now.
DISCLOSURE: This post may contain affiliate links. Meaning when you click the link and make a purchase, we receive a commission, which helps Nerdbot keep the lights on.