If you're a player of Pokemon GO, you probably have your routes you always take. Head down this road, across this intersection and towards the park and you can hit twelve Poke Stops full of spawn points where Pokemon appear. After this latest update though, you may find your typical routes a lot more barren. Many Pokemon spawn points have suddenly disappeared.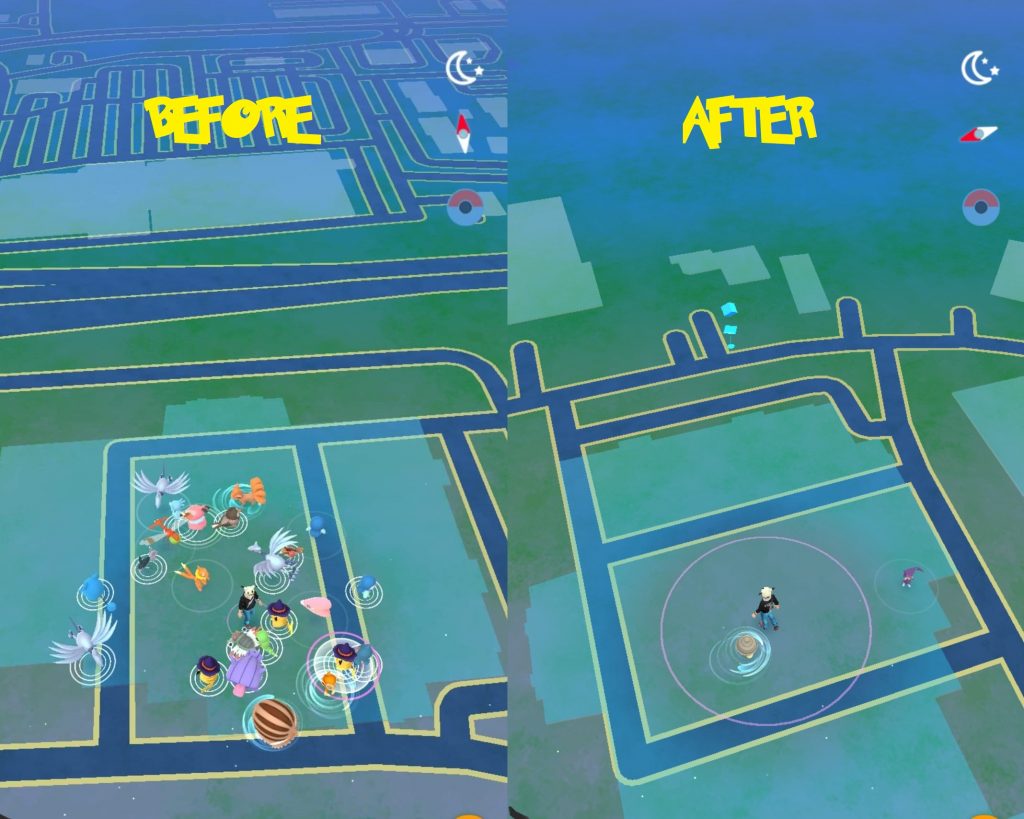 Based on an analysis from the Silph Road subreddit, it seems that many players are suddenly reporting huge spawn point losses. Some new points have appeared, but the disappearing spots far outweigh the new spots. Reddit user Seegtease theorizes that the spawn points have simply been spread out. So, instead of being completely gone, the Pokemon just require more walking in each area to reach. There is no confirmation on whether this is true or not. In fact, Niantic has remained silent on the matter entirely.
Interestingly, the spawn points on Niantic's other large mobile title Harry Potter: Wizards Unite seem unaffected. Both games use many of the same stops and spawn points. This means that Niantic can turn on or off higher spawn rates at will. It's even possible that they altered the spawn rates in Pokemon GO in order to encourage people to play Wizards Unite more frequently. Regardless, players may have to start covering more ground if they want to catch some Pokemon.